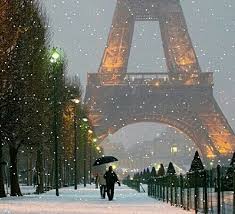 Ok, so I am NOT actually in Paris for Christmas. I am home to spend quality time with family and friends. But my  dream is to one day spend Christmas in this spectacular city!  I hope you will hold me to that promise to myself.
Let's say, however, that I was in Paris for Christmas.
Here are at least THREE things I would most certainly do.
Le Christmas Feast
First–I would find a cozy restaurant to go out to dinner on Christmas Eve.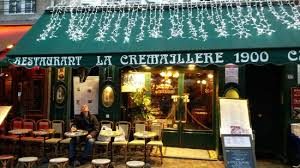 I am thinking maybe at La Crémaillère 1900 in Montmartre which is decorated with Belle Epoque paintings and offers this Christmas menu. See how much of it you can understand and then see my translation at the bottom.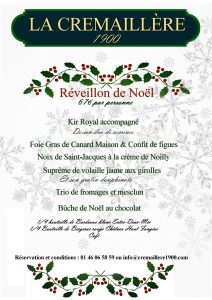 French people tend to have their main Christmas meal on Christmas eve| Le Réveillon.  And often after midnight when they return from church.  For some reason this appeals to me much more than having Christmas dinner on Christmas Day.
Like the menu above, a typical French Christmas dinner could include turkey, chicken or roast goose, often preceded with oysters and/or foie gras.  I don't eat dessert but there is also the traditional chocolate cake|Bûche de Noël and usually a variety of French cheeses as well.
Le Skating
Then on Christmas Day I would work off all that food and go skating at the Trocadero Rink opposite the Eiffel Tower. It is free and open late.
But did you know for 11 Euros, you can skate on the first level of the Eiffel Tower itself? A little unnerving to be up so high but an incredible experience I hear.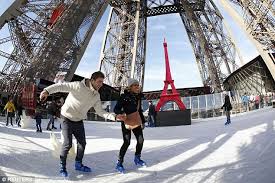 Le Stroll
Then, afterwards, as the light begins to fade, I would take a walk along the Seine probably on the Right Bank. I would stop in at a bistro for hot chocolate or maybe mulled wine|vin chaud.  Sometimes, with the heat lamps they have now and the blankets they provide, I could even sit outside!
Yes, one year soon, that is how I am going to spend my Christmas in Paris!
In the meantime, wherever you are, have a very Merry Christmas! And thank you all for reading my blog!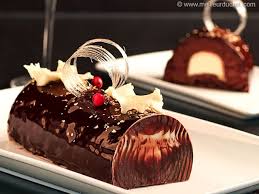 Le Translation — Christmas Menu at La Crémaillère 1900
A Pre-Dinner Glass of Kir Royal – Dry White wine with a shot of Crème de Cassis
A Glass of a fine French Red or White Wine
Duck Liver Pate with Fig Relish
Scallops with Noilly Cream – Noilly is a French Vermouth
Roast Chicken with Chanterelles, which are the most delicate and delicious French mushrooms!
Scalloped Potatoes (but made with garlic, Gruyère cheese and cream. I am addicted to this dish.)
Trio of Cheeses with Salad Greens
Chocolate Cake in the Shape of a Log
Coffee
YUM!
Love Reading About Christmas in Paris?
  CLICK HERE to read about My Top Ten Parisian Christmas Gifts
and
CLICK HERE for things that I actually did on a trip to Paris at Christmas!
Brought to by WomanofaCertain AgeinParis.com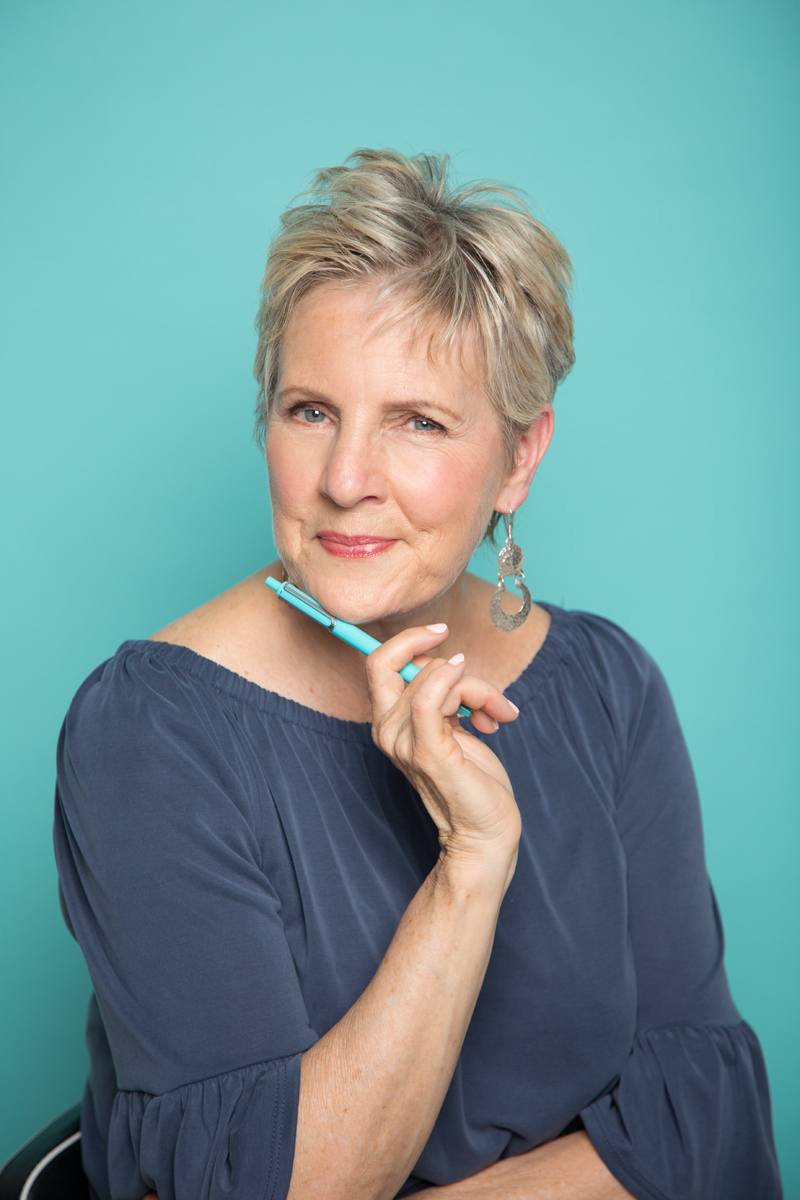 Diana Bishop the founder of The Success Story Program and A Woman of a Certain Age in Paris as well as a well-known correspondent with over 25 years working for CTV, CBC News, and NBC News. She loves travel, writing, and all things Parisienne.