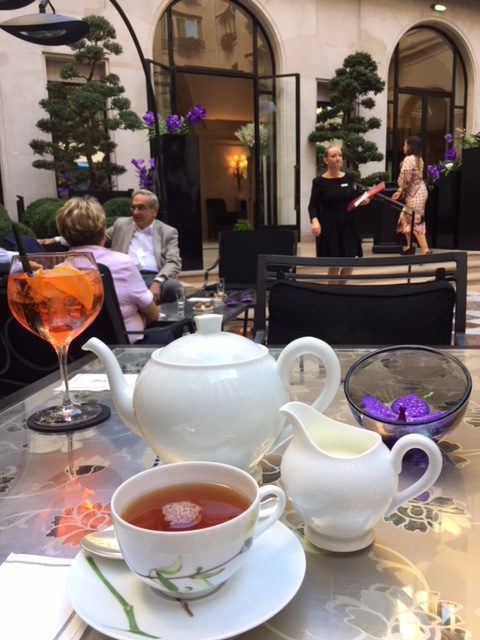 When in Paris, make sure you visit a luxury hotel.  Even if  you cannot afford to stay there, most of the world's most beautiful hotels are open to anyone who just wants to walk in, have a look around, perhaps purchase a drink at the bar, or sip tea in the courtyard which generally is what I like to do.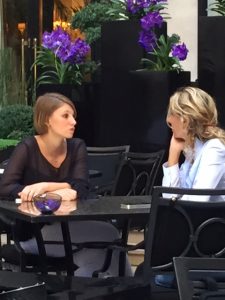 Only the Paris Ritz Carlton has ever turned me away. I walked into its imposing entrance off the grandiose Place Vendôme one sunny morning and a greeter informed me that unless I was a paying guest, bye bye!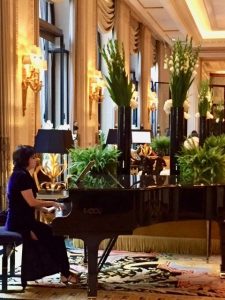 So I went to Le Georges 5 instead. A Four Seasons hotel, this art deco landmark built in 1928  is an explosion of lavish elegance, comfort and sumptuousness.  It's no wonder it has been voted the best hotel in the world.
It is worth a visit just to see their signature flower arrangements. With over 1200 stems on display at all times, the hotel changes its floral theme every three weeks, but many of the flowers themselves are replaced on a daily basis. The day I visited, the hotel was festooned with orchids, white in the lobby and purple in the stunning outdoor courtyard which is smack in the middle of hotel.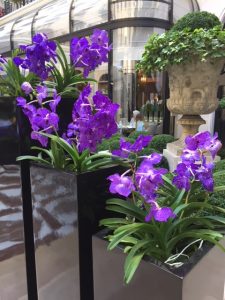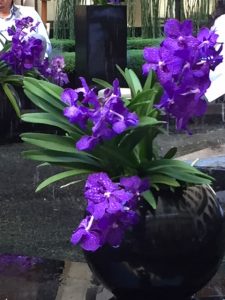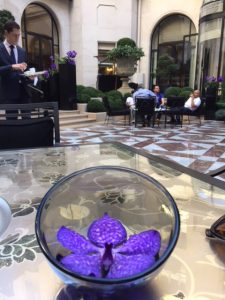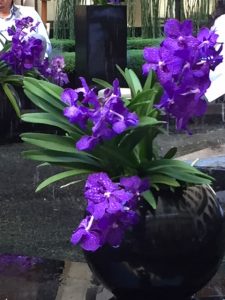 My perfectly blended Ceylon tea came in a large pot for plentiful refills, and a tray of the most exquisite chocolates. While paying a premium just to be there, the bill paled compared to the cost of room at the hotel. At this time year the least expensive room runs about 1200 Euros a night — with many of the deluxe rooms averaging about 5000 Euros a night. They don't publish how much you'd pay for the largest room the "Presidential Suite." For invited VIPs only I guess. La de da!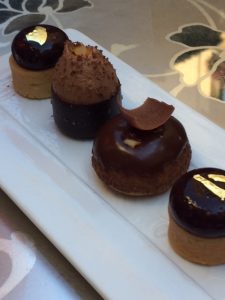 But you can feel a tiny bit special (and even a tad rich) just enjoying the ambience over tea at the George 5. I sure did.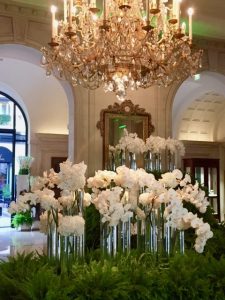 PS The hotel's dining room Le Cinq has 3 Michelin stars (the very top rating) where a main course can run about 240 Euros/$275 USD/$370 CAD. At that price, I might have to skip dessert (and the appetizer, the bottle of wine, coffee…).
Take a stroll down luxury lane with this VIDEO. I felt like this little girl when I went there!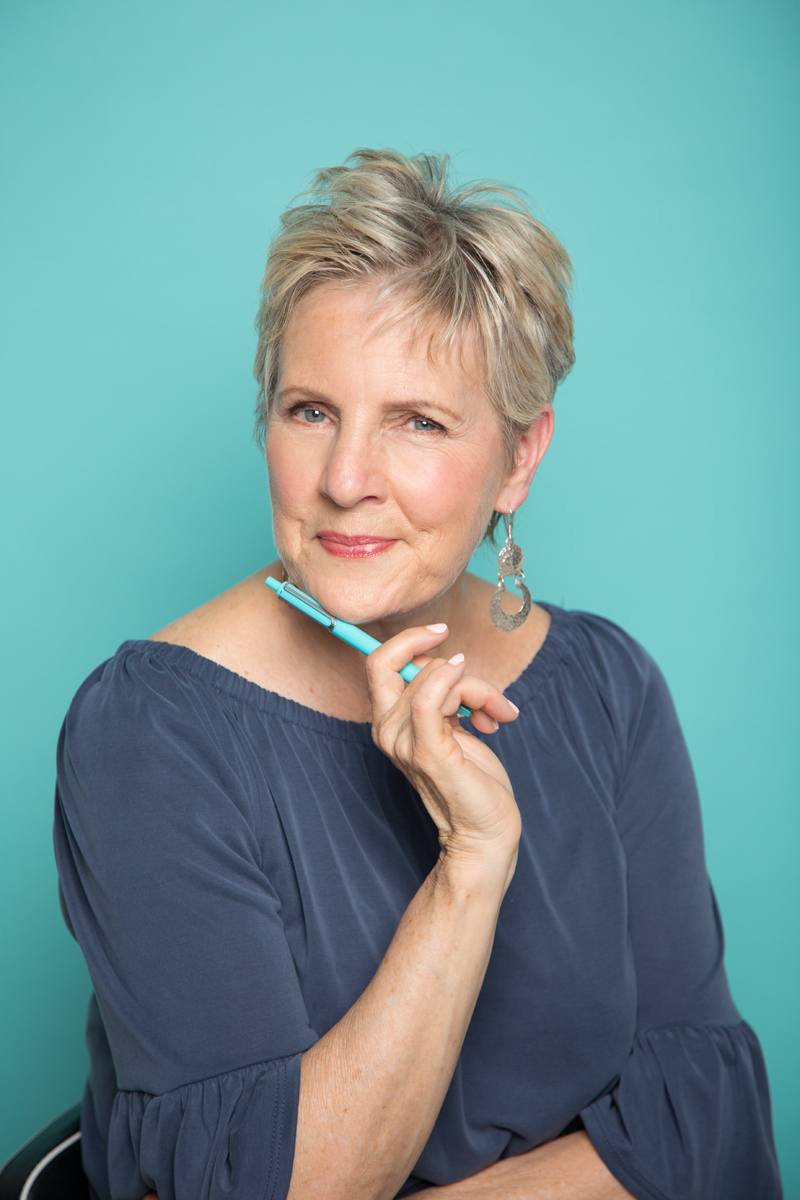 Diana Bishop the founder of The Success Story Program and A Woman of a Certain Age in Paris as well as a well-known correspondent with over 25 years working for CTV, CBC News, and NBC News. She loves travel, writing, and all things Parisienne.