A Chef named Fred: Part 1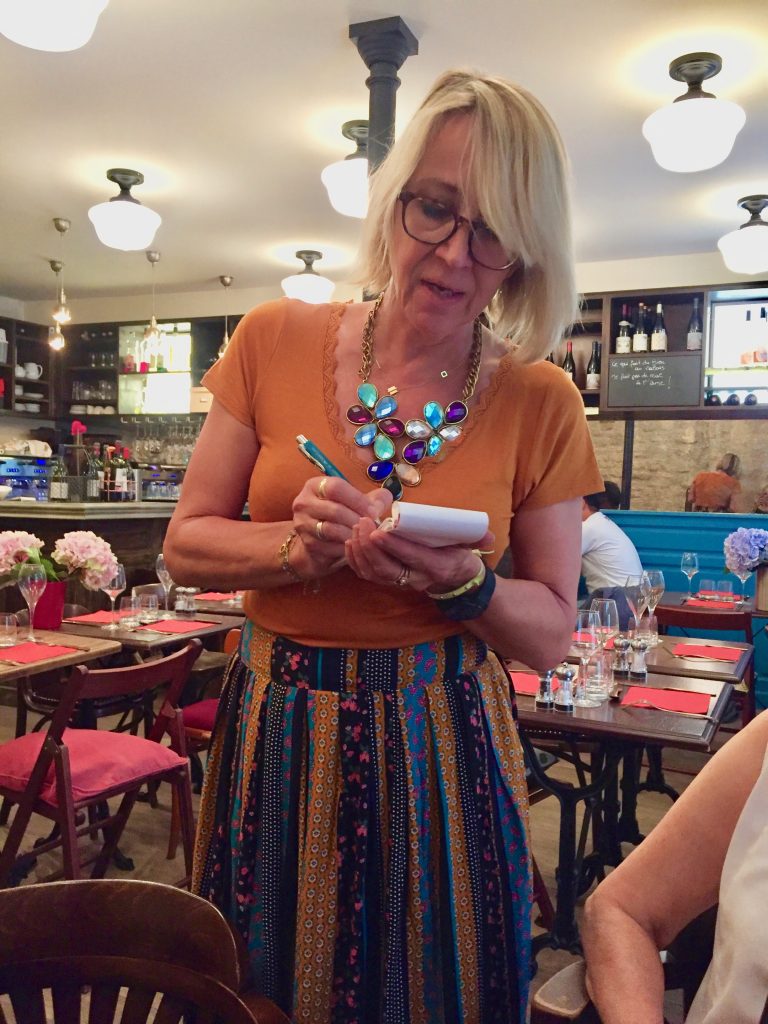 It was lunchtime in the Saint-Germain-des-Prés area of Paris, and I was looking for somewhere to eat away from the usual tourist traps. I turned down a quiet street and saw an unassuming bistro, and walked into an intimate setting, no more than about 15 tables, many of them adorned with vases of pink hydrangeas that suggested to me that a woman might own the establishment.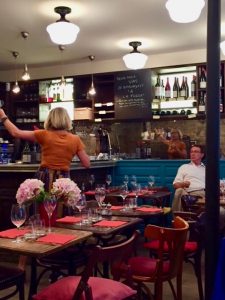 This was confirmed to me when I took a quick trip to the bathroom and discovered multiple rolls of toilet paper and hand towels, all in various shades of pink and red.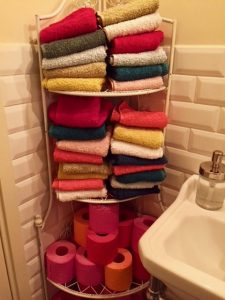 And also when I was seated afterwards by the engaging Fédérique Noiret, a woman of a certain age who was in fact the restaurant's owner and manager.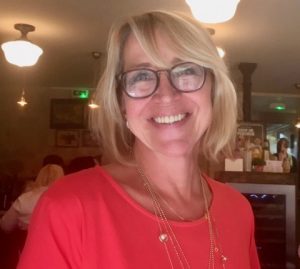 This was more fortuitous that you might think because I was looking for a female chef and restaurateur to interview knowing that while there are now more women chefs in Paris (men still drastically outnumber women and dominate this industry*) Fédérique, or Fred as her patrons call her, literally fell into my lap.
What I love about these small French bistros, Fred herself brought over the day's menu on a chalkboard. Short menus like these are good indicators that the chef is preparing food with the freshest ingredients.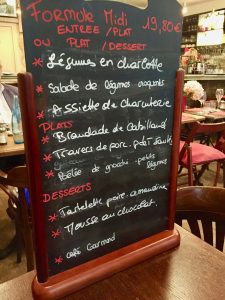 Fred changes her menu every day, offering a variety of tantalizing courses, a starter (entrée) and a main (plat), or a main and dessert plus coffee for 19.80 euros/$22 US/$30 Canadian. Vegetables are Fred's particular passion as was evident with her starters, salade des légumes or légumes en charlotte, a medley of green beans, arugula and asparagus with a creamy vinaigrette. For my main course, I sunk my teeth into a succulent travers de porc poêlée sautés, slightly sweet short ribs accompanied by more buttery small white potatoes than I could ever eat.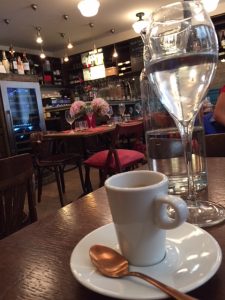 Over coffee, and as the lunch crowd receded, Fred sat down to chat. This rarely happens in the larger restaurants. Fred started telling me about how she decided to reinvent herself as a chef about a decade ago. Not easy feat to go back to school in middle age she said and start over in such a competitive field. Before that,  she worked in the film and television industry. In fact, both her parents had been actors. As our conversation continued I made a surprising discovery.
Which I will tell you about next week — you won't want to miss that.
*Note: In 2016 of the 54 French restaurants and chefs awarded Michelin stars — none were women! One French woman received her first star in 2017. I can find only two women recipients in France for 2018.
Here are some of Fred's delicious dishes at Au Coup Du Torchon– worthy of a Michelin star in my opinion!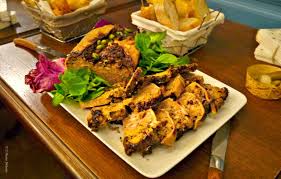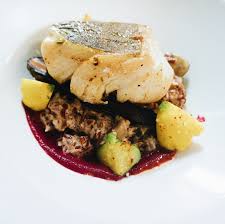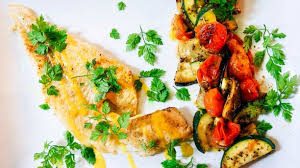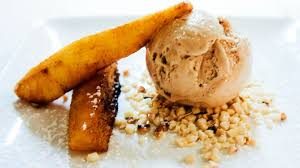 Au Coup De Torchon
6 rue des Ciseaux
75006 Paris
Open for lunch and dinner Tuesday to Saturday.
www. aucoupdetorchon.fr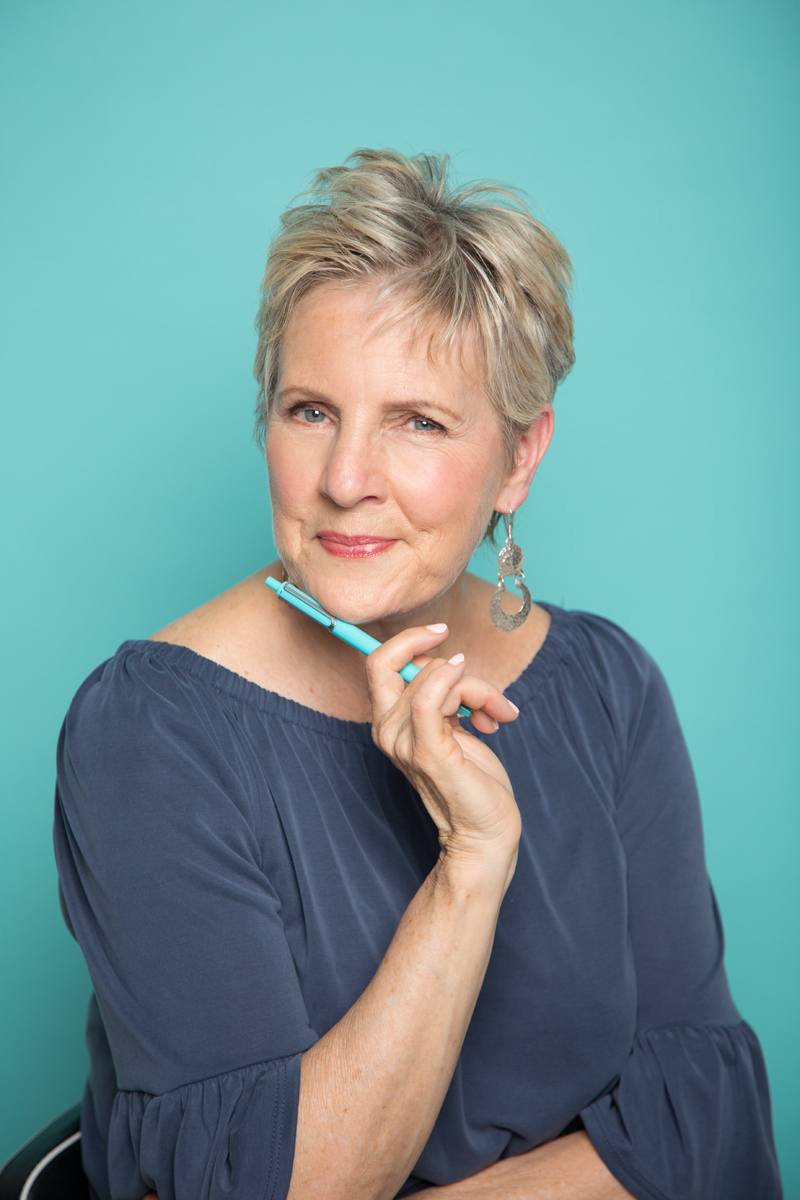 Diana Bishop the founder of The Success Story Program and A Woman of a Certain Age in Paris as well as a well-known correspondent with over 25 years working for CTV, CBC News, and NBC News. She loves travel, writing, and all things Parisienne.