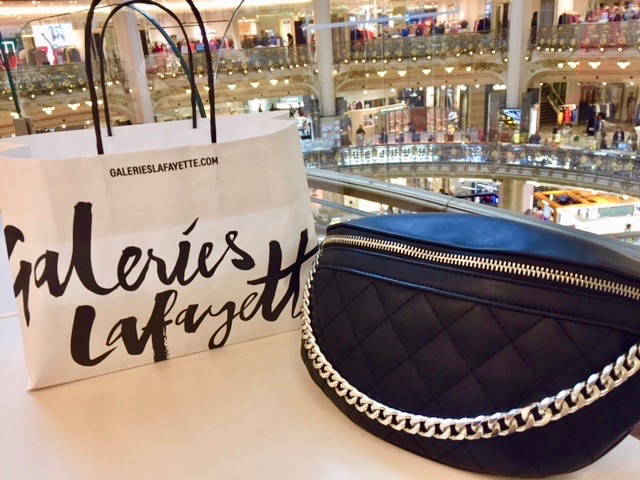 Not that long ago, I  was pickpocketed on the subway in Barcelona. I was exhausted after a long day of sightseeing packed into crowded subway car when a woman, who, by the way,  desperately needed a bath, leaned up against me, unzipped my pretty silver handbag and took my change purse.
It happened just like they tell you – in a blink of an eye. I was aware of her odiferous presence and tried to discretely move away but… and by the time I realized her superb dexterity, she was long gone, now 350 euros richer.  (Yeah dumb tourist carrying that kind of cash around. I did know better!)
I admit I might also have been a bit of a target with the silver bag but this got me thinking about what kind of purse to carry on my trips to Europe and especially while I am in Paris.
How does one find a bag that balances style with practicality and safety when one is travelling? I find it a struggle.
The last thing I would have considered was a fanny pack.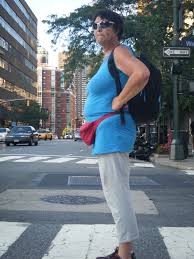 The fanny pack was soooo 80's and while certainly practical back then, does anyone remember this look as being particularly stylish or attractive?
Thirty years later the fanny pack, called the "bum pack" in the UK, and  "le sac banane|banana sack" or just  "banane"  in France, is making a comeback. And this time, in Paris, anyway, it has been elevated and trying for high fashion!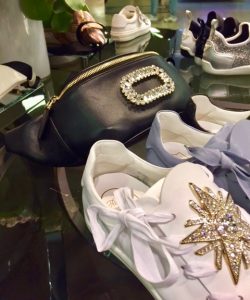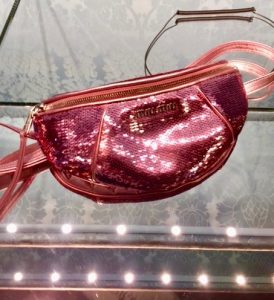 These are a little over the top for me but I did find one more suitable to my needs  — it's simple but elegant in quilted black leather with a silver chain, which I wore this day to Galleries Lafayette.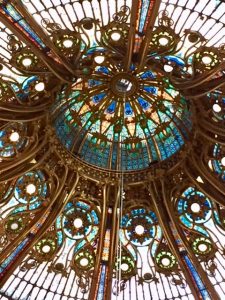 Much to my surprise, a lovely French women approached me and pointing to my new purchase commented, "C'est très chic, Madame."
My first fashion compliment from a French woman!  I was delightedly dumbstruck.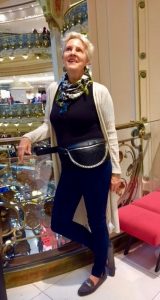 AND if I was worried about pick pockets, a popular way to wear the new fanny pack is across the chest over one shoulder.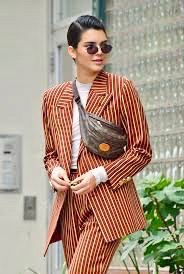 This appeals to me. Because if anyone tried to reach into my new little purse strapped to that part of my body, they would likely get an involuntary slap across the face.
"Take that you smelly thief! Back away or I will hit you with my banana!"
Although I do hope the woman who robbed me in Barcelona put that money to good use. She looked like she really needed it.
What is your preferred travel purse?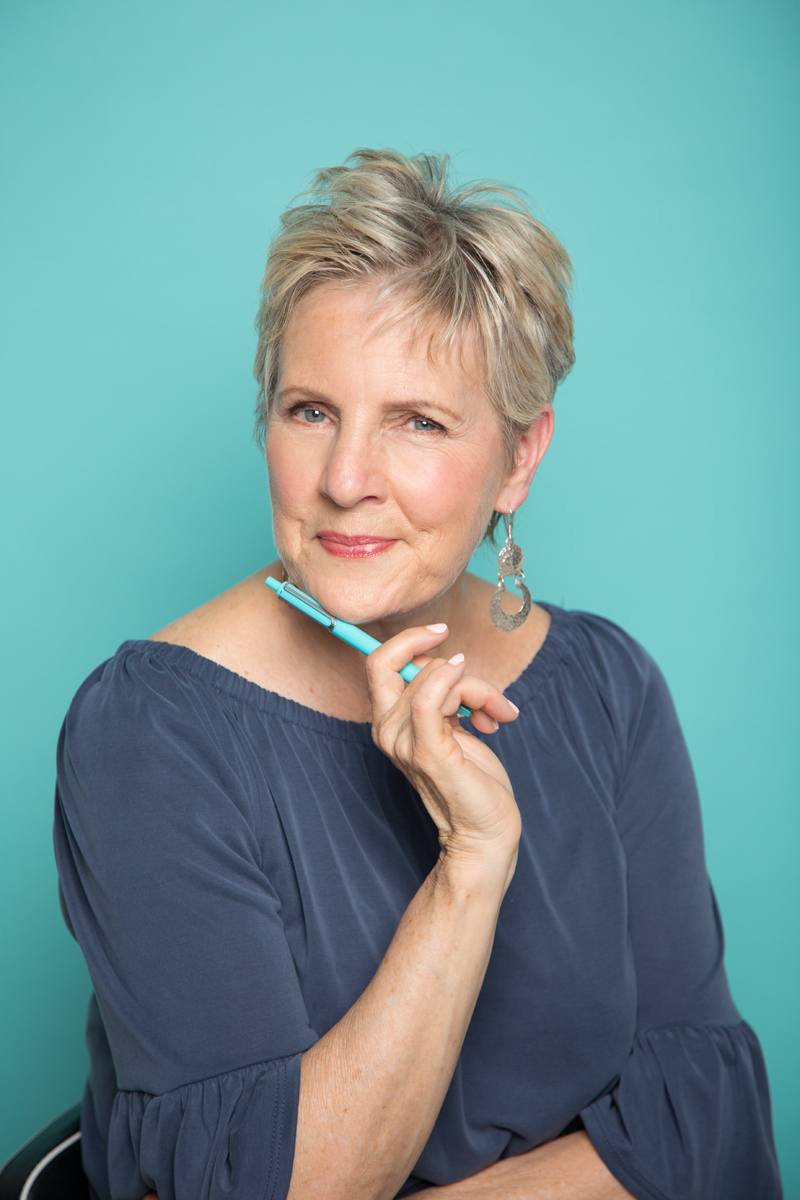 Diana Bishop the founder of The Success Story Program and A Woman of a Certain Age in Paris as well as a well-known correspondent with over 25 years working for CTV, CBC News, and NBC News. She loves travel, writing, and all things Parisienne.