Happy 65th To My Dearest of Friends!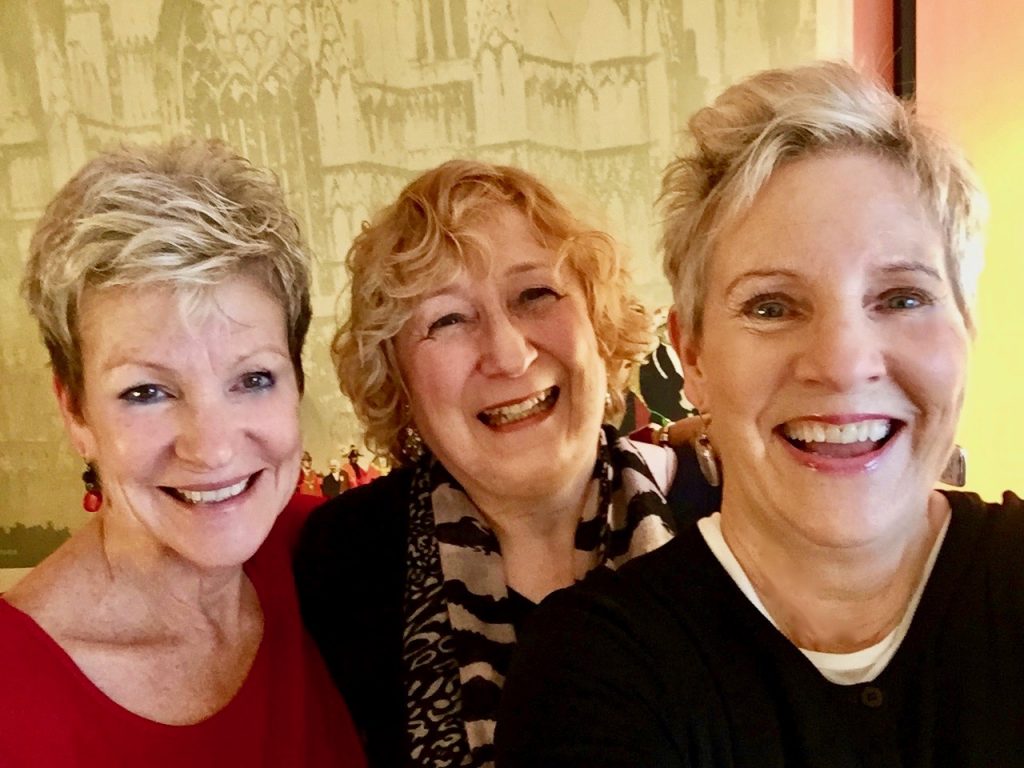 I don't think any of you would disagree that our close circle of girlfriends is one of the greatest joys of being a woman.
Women are experts in how to nurture and sustain female friendships, and their role in one's life, I believe, becomes a stronger feature as we get older.
So I want to celebrate the two women that I have known the longest in my life.
I want to honour them now because on April 6th they both turned 65. An uncanny coincidence, my two longest and closet female friends have the same birthday!  Add to that, they were in the same year together at the same high school – also my high school.
Lizzie and I met when we were both still in public school and my family moved into the house next to hers. (Lizzie is the one on the right below.)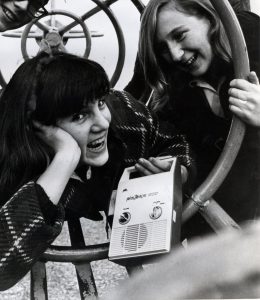 We were inseparable in those days, spending all our free time together gabbing about fashion, music, movies, and of course, boys. I remember we loved going the local skating rink to see which boys would ask us to skate and hold hands. I still swoon at those memories!
Lizzie and I came down with the mumps at exactly the same time and our mothers let us spend our sick time together.  We decided to make good use of it by individually writing a book.
I wrote about being a city girl going to the country, and Lizzie about a country girl going to the city. We did a chapter a day and then read them out to each other.  This went on for a few weeks until we both were well enough to go back to school. (Neither of our tomes was ever published.)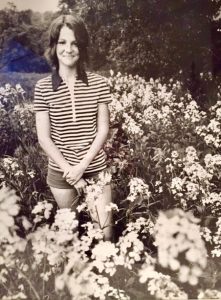 I met Shardie at high school.  My boyfriend brought us together. He noticed Shardie at her locker in the hall one day. She was crying.
"There's just something so similar about the two of you," he said. "Why don't you go and see what's wrong. Maybe you can help?" he said.
I found out that Shardie had just failed her math exam. At the time, math was one of my best subjects. Coincidentally though, I had just got a 59 out of 100 on an English test, my lowest grade ever! That turned out to be Shardie's best subject. In an instant, we became best buds and have been there for each other ever since.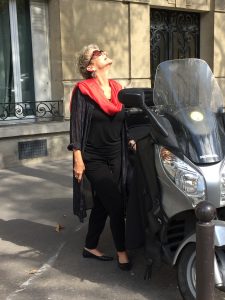 (Shardie in Paris — this is not her motorcycle though!)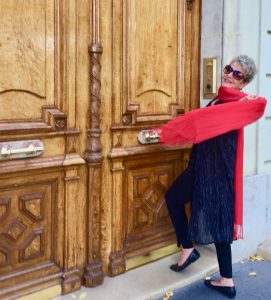 50 + and almost 50 years of friendship respectively is to be cherished. I love these two women so much for shaping who I am and making my life better, fuller and richer. They have been there to bolster me during the lows and to cheer me on during the many highs.  In fact, I would have been someone quite different without them.
So join me in wishing them the Happiest of Birthdays and to both of you precious ladies, I can never thank you enough for being brought to me in this lifetime to be my nearest and dearest of friends.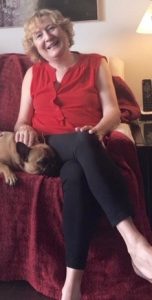 (Lizzie with her beloved French Bull grand dog Ruby)
PS 65 Rocks! You both look MARVELLOUS! BFS Forever!
Who are your besties?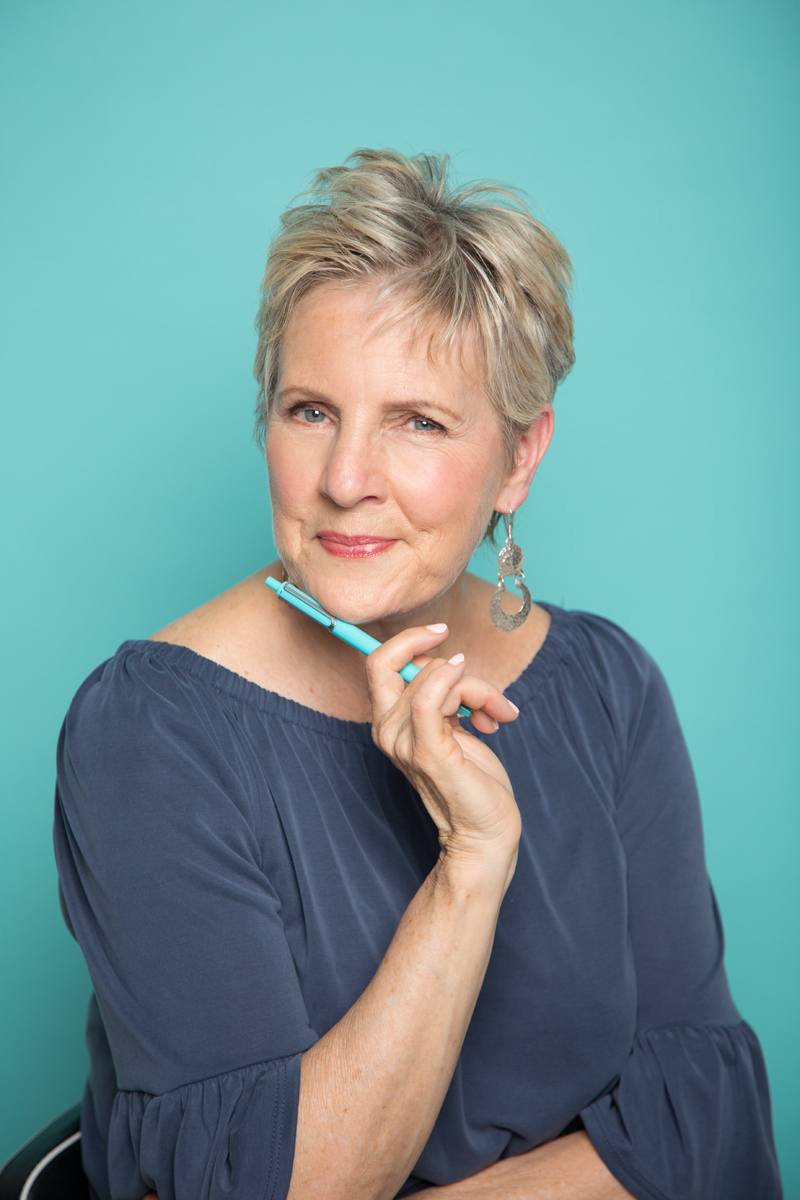 Diana Bishop the founder of The Success Story Program and A Woman of a Certain Age in Paris as well as a well-known correspondent with over 25 years working for CTV, CBC News, and NBC News. She loves travel, writing, and all things Parisienne.