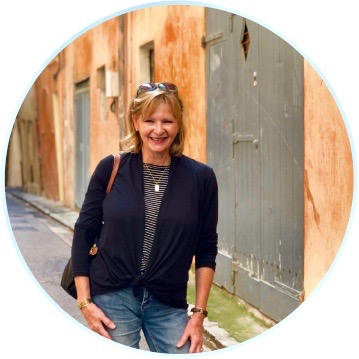 Have you got a  passion for Provence?
Look no further.
I consider my friend Dee Poquette the expert on Provence, who began an intense love affair with Provence more than a decade years ago.
Dee and three of her friends attended cooking classes at Julia Child's home in Placassier nestled in the hills above the Côte d"Azur.
(Julia Child and her husband built the house in 1967 and had it until 1992. You may remember seeing it featured in the movie Julie & Julia.)
Cooking in Julia Child's Home In Provence

Dee and her friends took over the three-bedroom home for a week (OMG can you imagine?).
They visited local markets while creating savoury French dishes under the skillful instruction of Kathie Alex, a three Michelin star chef – a woman who like Julia Child was still quite a rare thing at the time.
"The house was almost as if Julia had just walked out the door," says Dee.
"Even most of her cooking utensils were still there!"
An American's Passion for Provence
Dee is a personal trainer of more than 3 decades who lives in New Fairfield, Connecticut. However, while on subsequent trips to the south of France, Dee also got the idea to start her own tour
company (Jackdaw Journeys*) organizing trips to Provence specifically tailored for women of a certain age!
She now does three group tours a year in May, August and October for a maximum of 10 women each.
These trips offer Dee's personal recipe for experiencing all that this Mediterranean region has to offer — with a special focus on local markets, cooking and fine dining.
Experience Authentic Provence
Arriving in Nice, Dee personally escorts every group to sights, towns and villages off the beaten track.
They include visiting gems like Ville Franche-sur-Mer, Le Casstellet Nice, Cassis, L'Isle-sur-la-Sorgue. which is known for its famous antique markets selling fine French linens, silverware, jewelry, furniture etc.
(Dee schedules lots of time in the best places to shop so she tells her guests to bring an extra empty suitcase!)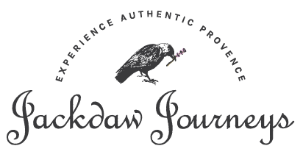 "Like many of us, I am reinventing myself and living my passion," says Dee. "And I have combined a variety of guilty pleasures that women our age are looking for in a vacation in one of the most beautiful places in the world."
Discover Provence with Dee!
Find out more by Clicking Jackdaw Journeys
And if you book one of Dee's tours, she is generously offering to
My Subscribers ONLY
A 20% DISCOUNT OFF THE PRICE!
Yup — just for the subscribers of a womanofacertainageinparis.com
Thank you Dee for sharing your story.
I know we all dream of taking this trip with you!
*Dee called this business Jackdaw Journeys after the name of the boutique she fell in love with in London, England. She just liked the name.
Julia Child's Provence Home
Check out my Blog Post about what has happened to Julia's vacation home
n the South of France where one of the world's most famous cooks
created many of her recipes!
Please Leave a Comment Below
Tell us what YOU love about Provence!
Brought to you by www.womanofacertainageinparis.com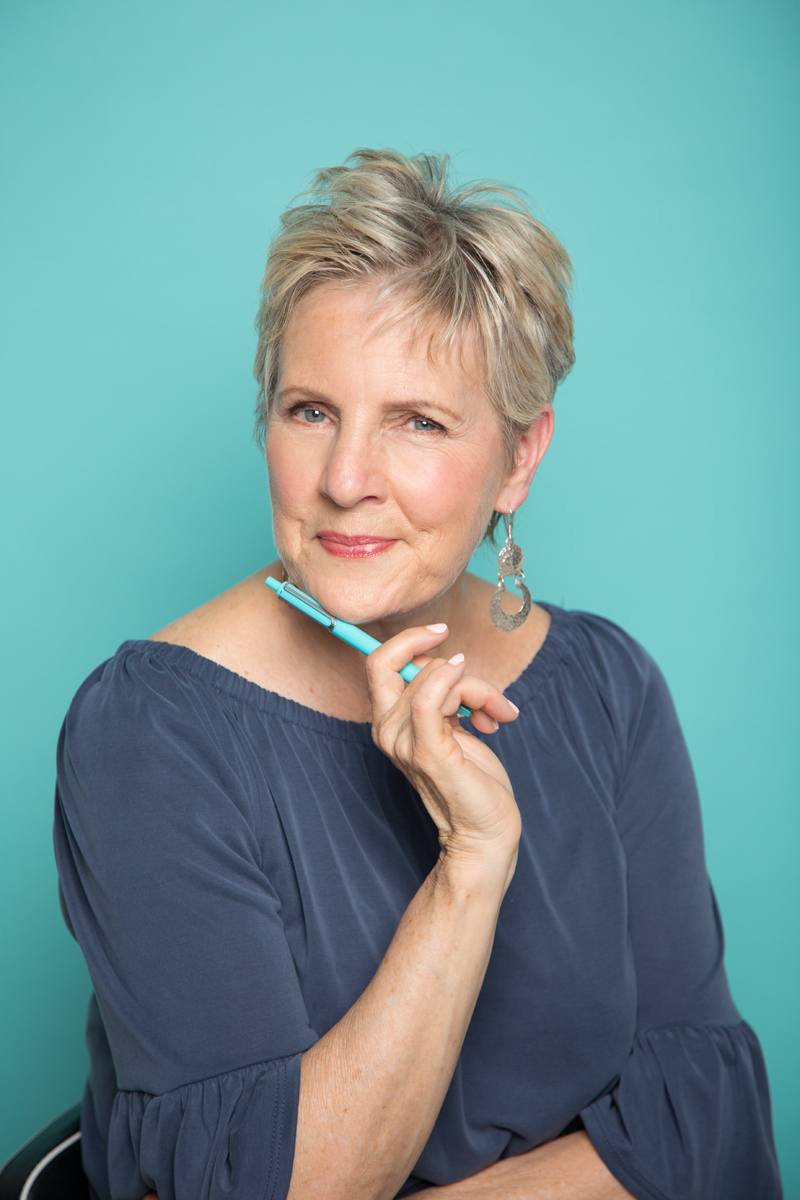 Diana Bishop the founder of The Success Story Program and A Woman of a Certain Age in Paris as well as a well-known correspondent with over 25 years working for CTV, CBC News, and NBC News. She loves travel, writing, and all things Parisienne.