La Salade Niçoise: Diana's Test Kitchen French Recipe #3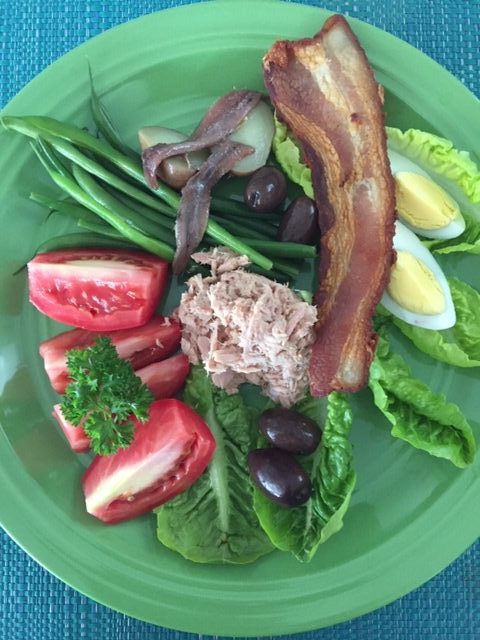 "It must be the finest summer salad of all."  Chef Gordon Ramsay
It was in Nice where this salad originated, that I had my first "salade niçoise".
That was more than 40 years ago but I still remember that it was was lunchtime and I was dining with a friend in a restaurant facing the brilliant turquoise waters of the Mediterranean.
We were sipping a cold crisp Sauvignon Blanc when the waiter arrived at our table carrying two beautifully composed salad plates bursting with colours that felt like they had been personally kissed by the sun.
Before us was an astounding medley of the reddest tomatoes, fresh sliced tuna, hard-boiled eggs, anchovies, lettuce, and I don't remember what else.
No Two Salads Look The Same
Since then on my numerous trips back to France, I had ordered a "salade niçoise" in many places outside of Nice, including Paris — and each has been slightly different. Some had more ingredients, others less.  And of course, the presentation always varies. No two salads have ever looked the same which always makes it a bit of surprise.
My Cooking Tips
In the world of professional French cuisine, the traditionalists and the innovators quarrel over the boundaries of what began as a simple salad for the poor! And it continues to be a lively debate.
So, dear readers, I now add my version – one that straddles the in-between.  My ingredients include the usual ones but then I also add small boiled potatoes, and steamed green beans.  And my own twist — a strip of crispy bacon.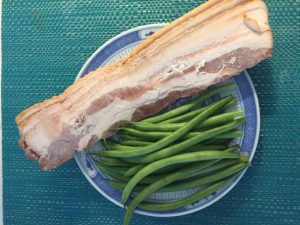 Some French chefs might send me to the guillotine for that but trust me, it makes it so delicious.
As someone who does not cook much, the only complaint I have are the number of elements to get together.  I cheat a little by boiling my eggs and potatoes in the same pot — and then on top of that saucepan, steaming the beans.
It's fast and it works.
Ready in a Giffy! Diana's Niçoise Salad for Two

Ingredients
Two Boiled Eggs
One Can of Tuna
Four Small Potatoes
Black olives, niçoise or kalamata
Two small Tomatoes
Four Anchovy Filets
Fresh crisp Lettuce (any kind)
Two strips of Bacon
Two sprigs of Parsley
Ground Black Pepper
Dressing
You can serve this just with a really fine Olive Oil
Or
With a French vinaigrette made up primarily of white wine vinegar, olive oil and Dijon mustard.
The trick is to make sure the dressing emulsifies.
Epicurious has a good recipe that makes about half a cup.
Tell me about your favourite summer salad!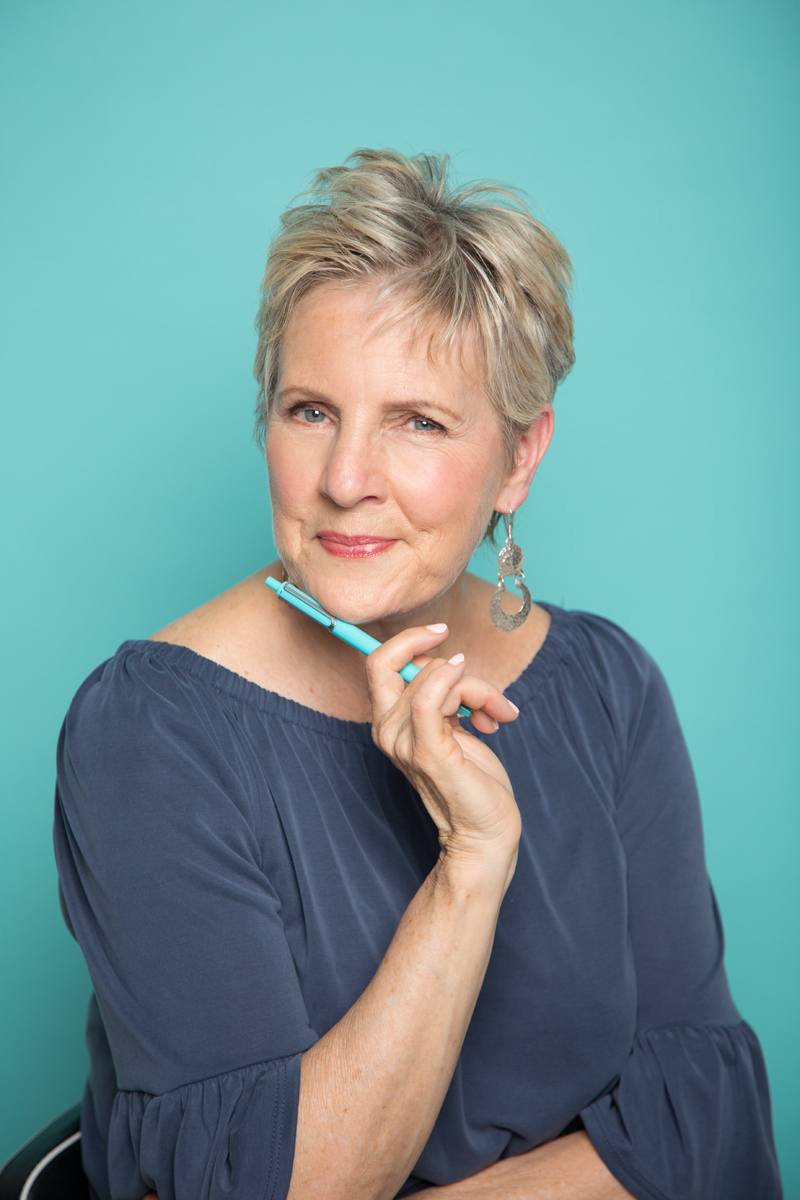 Diana Bishop the founder of The Success Story Program and A Woman of a Certain Age in Paris as well as a well-known correspondent with over 25 years working for CTV, CBC News, and NBC News. She loves travel, writing, and all things Parisienne.