Finding Love In Paris! Part Two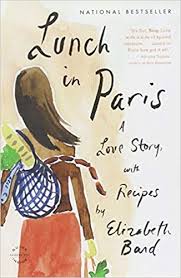 As promised here is the second of the three Paris Memoirs that I highly recommend as delightful reading.
This one reminds me why I love lunch!
It is by Elizabeth Bard, another one of my favourite authors living in France, and is called Lunch in Paris.
It's a love story where she had me with her opening line;
"I slept with my French husband halfway through our first date!"
Her first date was, in fact, lunch with a handsome stranger named Gwendal in a Paris café.
(The two had met briefly at a conference in London.)
At the end of the meal, Gwendal asked Elizabeth if she might join him for tea at his flat just around the corner.
"I am not that girl!" Bard assures us.
However, sensing that she might be looking at her future,  Elizabeth agreed, and then well …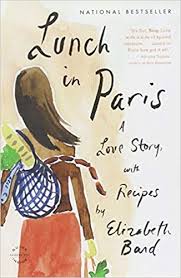 Recipe for Love in Paris
It turned into one romantic and memorable afternoon, and then dinner, which Gwendal cooked (I'd be a goner too) — and hence began Elizabeth's love affair with this lovely man, French recipes and Paris in general.
Once again as with Janice Macleod's love story in Paris Letters,  Gwendal spoke some English but Elizabeth no French.
(How does this happen?)
Somehow they manage, Elizabeth engaging us with her stories of dealing with the inevitable cultural differences, meeting each other's parents who also fumble along trying to communicate etc. all the while indulging in Parisian life and French cuisine.
Here is the way her book is described;
"Bard's memoir with its mouthwatering recipes is an irresistible adventure for anyone who has dreamed that lunch in Paris could change her life."
Footnote: You might want to try Elizabeth's recipe for "Summer Ratatouille!"
I do love lunch. So if I fall in love again, I hope it will be over lunch…in Paris?
To Buy the Book!
Here is the link — Lunch In Paris, A Love Story With Recipes
*Elizabeth Bard is an American journalist and author of the New York Times bestselling memoirs Lunch in Paris  and
Picnic in Provence. Her latest cookbook is Dinner Chez Moi: 50 French Secrets to Joyful Eating and Entertaining.
She now lives in the south of France with her husband and their son.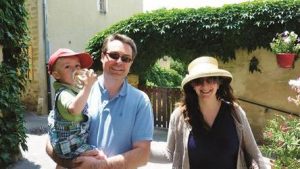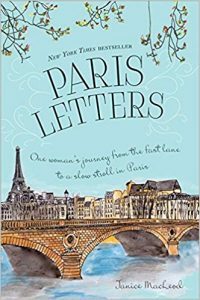 This was my first summer book recommendation (see blog called Love In Paris! Part One) — a love story about a Canadian woman who finds love with a butcher in Paris.
Here's the link to purchase it —- Paris Letters by Janice MacLeod.
Don't forget to ENTER MY FALL GIVEAWAY DRAW!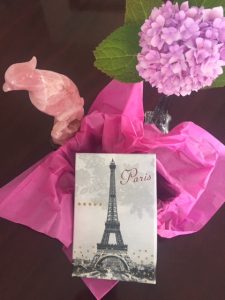 Yes, I am giving away a SURPRISE FRENCH BOX! It includes a dozen French and Paris-themed Items that I know you will love. I will reveal what is in the box once I announce the winner on Sunday October 20th.
Here's How to Enter
This Free Giveaway Draw
All you need to do is find ONE NEW SUBSCRIBER to my BLOG.
Do you have a friend or family member that you know that might be interested in channeling their Inner Parisian,
while learning more about the City of Love and Light?
Contact that person to ask for their permission to be added to my Subscriber List. 
Then send me their email address* at diana@womanofacertainageinparis.com.  
*Their email address will not be shared with anyone else!
I will send your contact an email and also one to you to confirm their subscription.
Then you will BOTH be officially ENTERED into the DRAW.
Good Luck Ladies!
TERMS AND CONDITIONS:
Once the winner has been selected and received the French box in the mail, they will be asked for a Short Interview, and to take a Selfie or Photo with their new gifts. 
The content will be used to promote interest in my blog and may be posted on FB, Instagram and Twitter. I personally purchase my Giveaway products and do not derive any commission from them.
Check out blogs that you might have missed at www.womanofacertainageinparis.com
You can catch up on my other blogs at www.womanofacertainageinparis.com
Disclosure Policy: This site uses some affiliate links which may generate small commissions based on clicks and purchases of marketed products. Any products that I giveaway are personally purchased by me unless otherwise specified. I also write all content on my site unless otherwise specified. And I respect the privacy of my subscribers and do not share their information with any other party or organization.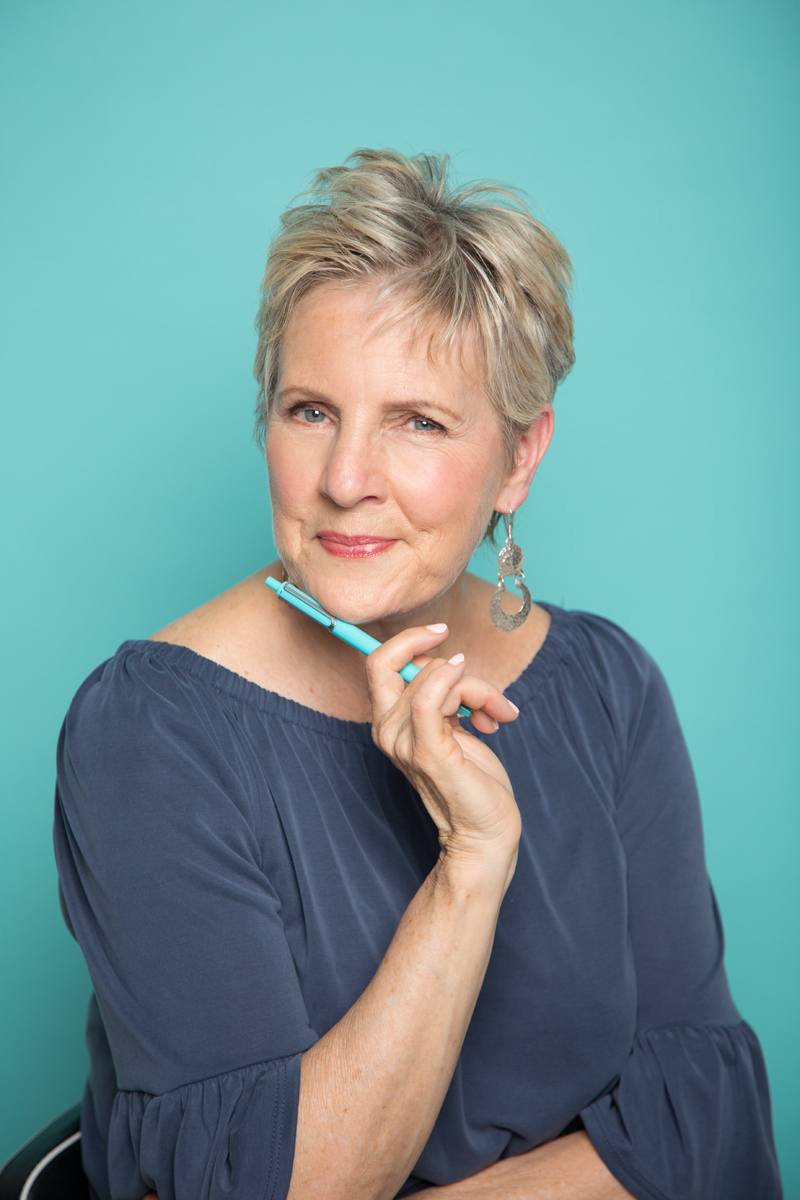 Diana Bishop the founder of The Success Story Program and A Woman of a Certain Age in Paris as well as a well-known correspondent with over 25 years working for CTV, CBC News, and NBC News. She loves travel, writing, and all things Parisienne.