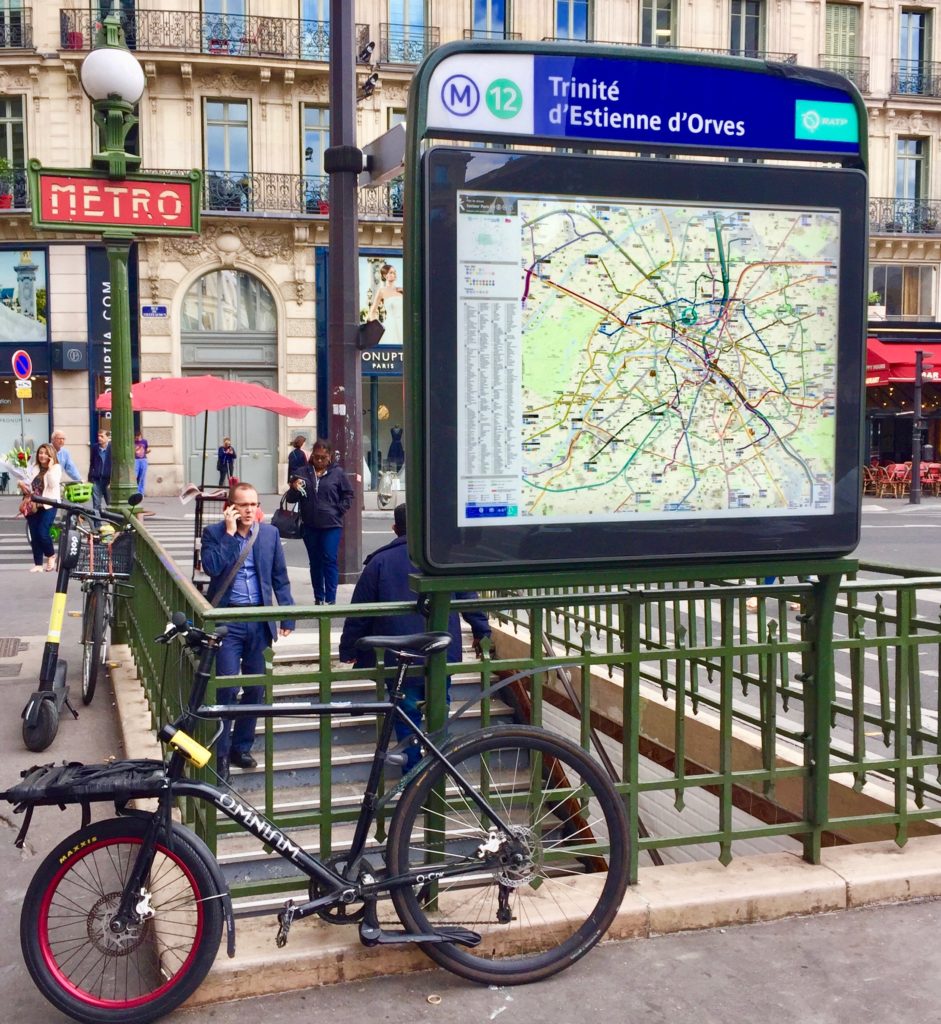 Taking the Paris Métro was daunting the first few times.
Ok, maybe even the first 10 times.
Well, actually sometimes it still terrifies me.
And I am not sure exactly what I am afraid of.
It is super organized and fast. But yes, also not without its complications.
The Paris Métro
The Paris Métro is not the oldest (London is, which I also find simpler to navigate) or the busiest (Tokyo is) in the world, but it's the densest with 14 main lines and 302 stations covering only a 10-by-10 kilometre area.
The good news is you are never too far from a station. There is one every few  blocks.
The bad news is it can be a maze  down there with people who all have this air of complete confidence moving along very quickly!
Know Your Number
Each line is identified by a number and a colour. So the busy Line 1 for instance is orangish, not to be confused with the sort of gold or the pale yellow one. There is also an olive green line, not to be confused with the Kelly green or the lime green lines  that all seem to converge and run over each other on the busy map.
It is pretty easy if you are just taking one line to your destination. But that rarely happens. And the fun really begins when you have to map out a route that involves a couple or more transfers. Trickier still, you have to know the name of the end of the line so that you go in the right direction. They can be hard to remember when you are in the thick of things.  And of course, the names are in French.
Don't Throw Away That Ticket!
I learned a hard lesson about the Paris Métro on one trip.
My ticket was stamped going through the turnstile. Thinking it was no longer useful, I mistakenly threw it out in the convenient garbage can on the other side. When I arrived at my destination, and before I had exited the outgoing turnstile, the "metro police" were checking for tickets — yes they do that — and I was fined 50 euros fine on the spot. 50 Euros! The cost of the ticket is 1.90 euros.
Yes, my friends that is the law in Paris. You have to keep your ticket until you exit the station.
This happened to me at the Cité Metro Station on the island where Notre Dame cathedral is located.  I now avoid this station at all costs. Not only is it reminder of my humiliating moment, but one has to climb three large and long staircases from the trains to get back out to the street. It's a workout!
My Other Tip — lots of people love the Paris Métro App but I find it frustrating to see all the lines on a hand-held device. I prefer a good old-fashioned paper map that I can hold onto for dear life, and check and re-check where I am and where I am going.  You can pick one when you buy your tickets. And I suggest buying a pack of ten tickets if you are going to be in Paris for a few days.
Have you been on the Paris Métro? Share your experiences with us and comment below!
——————————————————————————————————————————————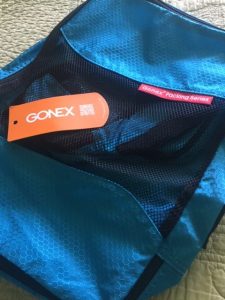 I have become a big fan of packing cubes. They make organizing my travel wardrobe so much easier (and I will write about that soon!).  One cube for pants, one for tops, another for cardigans etc.
I roll my clothes into the cubes à la Marie Condo method which saves space. It really works — and now they also make cubes for your shoes as well.
I purchased the Gonex Packing Cubes Luggage organizer!  Only $29.99 CAD and they come in all sorts of different colours.
Have a look.  You can view and/or buy them by clicking on Gonex Packing Cubes 
Or if you prefer a set WITHOUT the shoe bags try this link– Gonex Packing Cubes4.
Brought to you by www.womanofacertainageinparis. com
Have You Entered my Fall Free Giveaway Draw?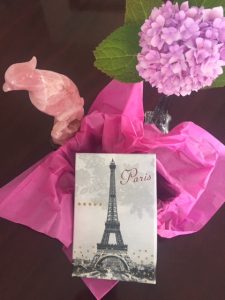 Thank you to those of who have already qualified to entered for the SURPRISE FRENCH BOX! It includes a dozen French and Paris-themed Items that I know you will love.
I will reveal what is in the box once I announce the winner on Sunday October 20th.
Here's How to Enter
This Free Giveaway Draw
All you need to do is find ONE NEW SUBSCRIBER to my BLOG.
Do you have a friend or family member that you know might be interested in channeling their Inner Parisian,
while learning more about the City of Love and Light?
Contact that person for their permission to be added to my Subscriber List. 
Then send me their email address* at diana@womanofacertainageinparis.com.  
*Their email address will not be shared with anyone else!
I will send your contact an email and also one to you to confirm their subscription.
Then you will BOTH be officially ENTERED into the DRAW.
Good Luck Ladies!
TERMS AND CONDITIONS:
Once the winner has been selected and received the French box in the mail, they will be asked for a Short Interview, and to take a Selfie or Photo with their new gifts. 
The content will be used to promote interest in my blog and may be posted on FB, Instagram and Twitter. I personally purchase my Giveaway products and do not derive any commission from them.
Check out blogs that you might have missed at www.womanofacertainageinparis.com
You can catch up on my other blogs at www.womanofacertainageinparis.com
Disclosure Policy: This site uses affiliate links which may generate small commissions based on clicks and purchases. Any products that I giveaway are personally purchased by me unless otherwise specified. I also write all content on my site unless otherwise specified. And I respect the privacy of my subscribers and do not share their information with any other party or organization.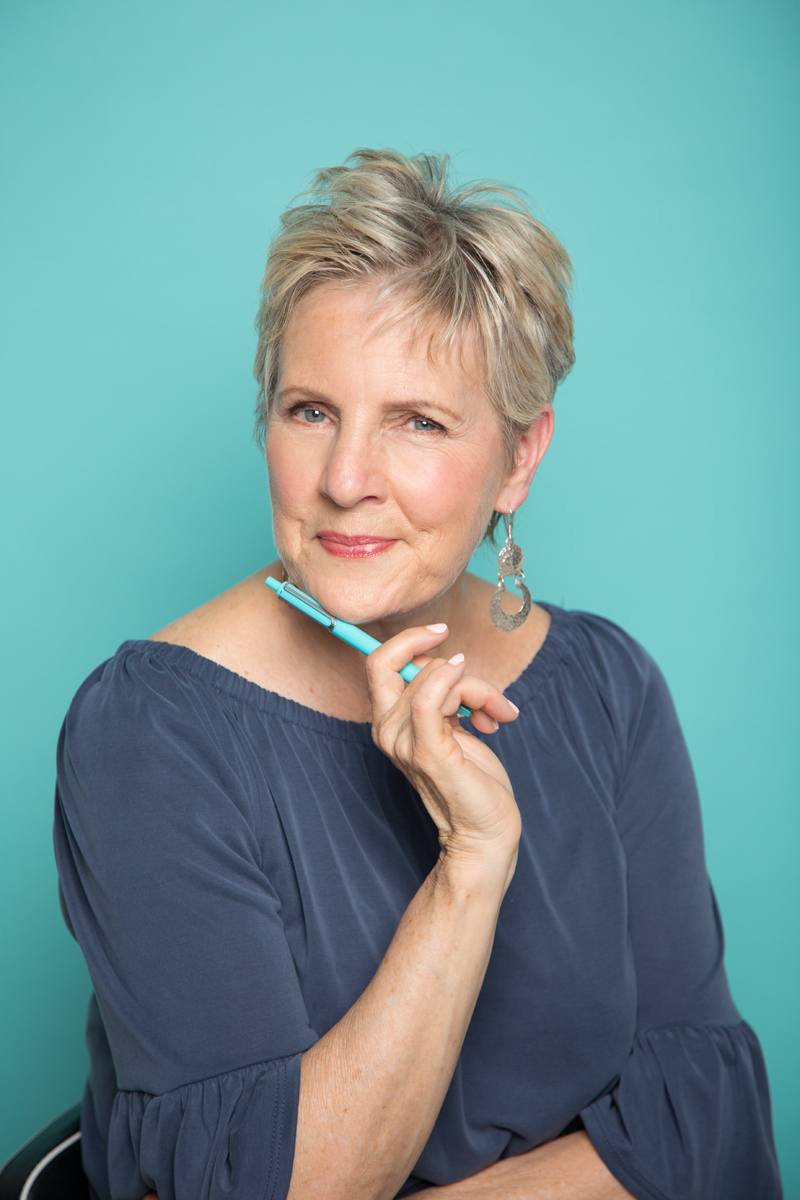 Diana Bishop the founder of The Success Story Program and A Woman of a Certain Age in Paris as well as a well-known correspondent with over 25 years working for CTV, CBC News, and NBC News. She loves travel, writing, and all things Parisienne.