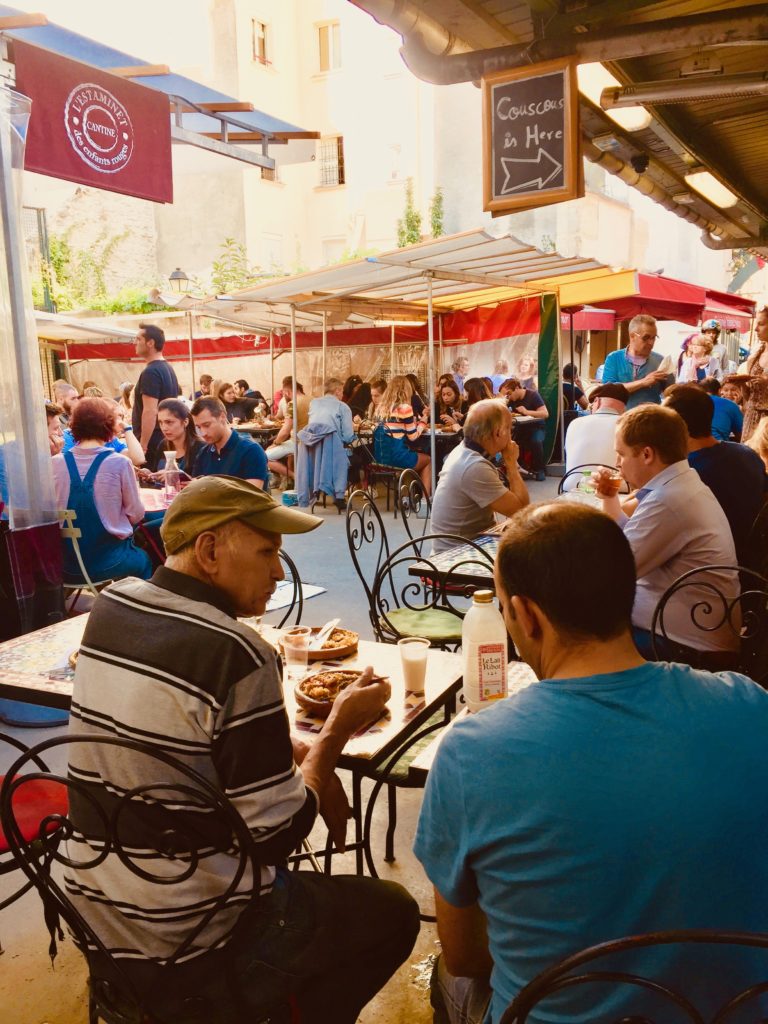 A few years ago, I found  myself dancing up a storm in what is known as the "little Marais market" in Paris.
It was a day in June when Paris holds its annual "Fête de la Musique", or "Make Music Day."
On this day, music of all kinds invades the city's local neighbourhoods and streets.
That night there was something happening literally on every corner.
From the window of my apartment, I could hear techo "crap" blaring from a laptop in a store front; Heading out and down the street, I encountered a seasoned ensemble playing Big Band music in the community centre; around the corner a rock band was set up playing covers on a small side street; and in my favourite food market, there was disco.  It was that music that hauled me in like a fish drawn to a bright-coloured lure.
The Little Marais Market 
For I am not sure how long, I lost myself in a throbbing, pulsating crowd dancing with no one in particular in one tiny corner of this market called "Le marché couvert des enfants rouges," or "the covered market of the red children."
This, I discovered,  is the oldest covered food market in Paris (created in 1628) originally named after the orphans who wore red uniforms and lived in a nearby hospice.
Food Shopping in Le Marais 
During the day mostly, the market bustles with activity as vendors display and sell their fresh produce, such as fruit, fish, vegetables, along with exotic cooked meals and snacks from Italy, Japan and Lebanon.
In Paris, people shop almost every day so it is not unusual to go to the market to buy just a couple of things. I have learned that it is rude to feel, test or pick out produce as I might at home.  The protocol is to point to what you want and allow the vendor to select and package it for you.
You often have to wait your turn but you can take as much time as you like quizzing vendors about where their blueberries came from, or what kind of cheeses they would recommend.
You will find this little market at 39 Rue de Bretagne in the Marais (3rd) arrondissement.
The market has been listed as a historic monument since 1982.
Have you got a favourite food market in Paris? Do tell us about it!
Travel Provence With Dee!
Speaking of markets, no one is more knowledgeable about food, clothes and antique markets than Dee Pocquette.  She has now published her Tour dates for 2020  that includes her week-long packages where she is your personal guide to authentic Provence.
And don't forget subscribers to my blog get a 20% discount!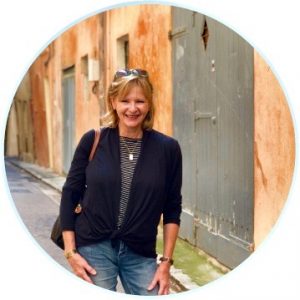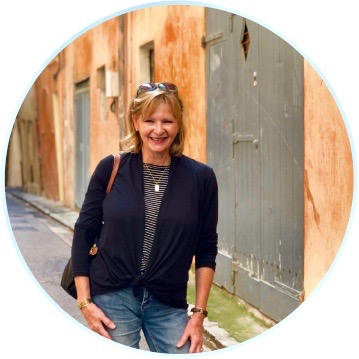 Dee's 2020 Upcoming Tour Dates
MAY 4-12, 2020
JULY 6-13  2020                                                                                              
OCT. 12-20, 2020 
Click HERE to find out more
Don't Forget to Tell Your Friends about My Fall Free Giveaway Draw!
I am giving away a
SURPRISE FRENCH BOX
! It includes a
dozen French and Paris-themed Item
s that I know you will love. I will reveal what is in the box once I announce the winner on
Sunday October 20th.
Here's How to Enter
This Free Giveaway Draw
All you need to do is find ONE NEW SUBSCRIBER to my BLOG.
Do you have a friend or family member that you know that might be interested in channeling their Inner Parisian,
while learning more about the City of Love and Light?
Contact that person to ask for their permission to be added to my Subscriber List. 
Then send me their email address* at diana@womanofacertainageinparis.com.  
*Their email address will not be shared with anyone else!
I will send your contact an email and also one to you to confirm their subscription.
Then you will BOTH be officially ENTERED into the DRAW.
Good Luck Ladies!
TERMS AND CONDITIONS:
Once the winner has been selected and received the French box in the mail, they will be asked for a Short Interview, and to take a Selfie or Photo with their new gifts. 
The content will be used to promote interest in my blog and may be posted on FB, Instagram and Twitter. I personally purchase my Giveaway products and do not derive any commission from them.
Check out blogs that you might have missed at www.womanofacertainageinparis.com
You can catch up on my other blogs at www.womanofacertainageinparis.com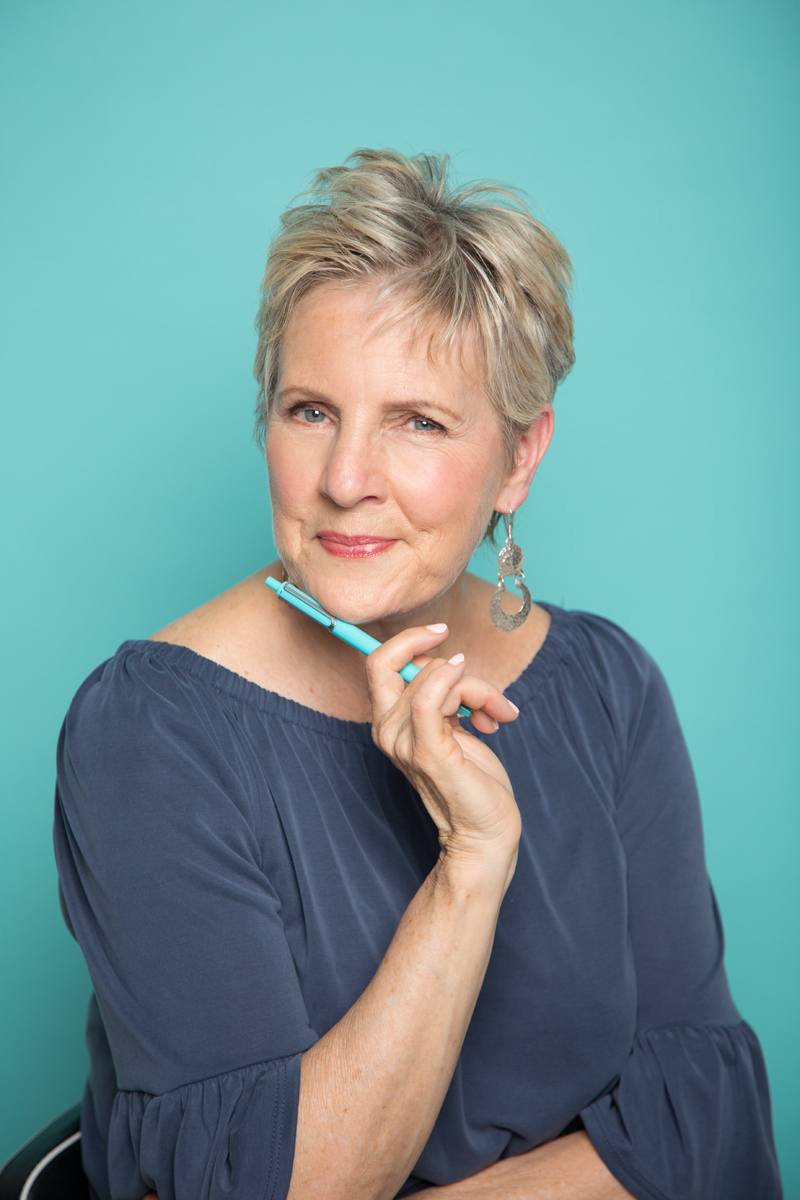 Diana Bishop the founder of The Success Story Program and A Woman of a Certain Age in Paris as well as a well-known correspondent with over 25 years working for CTV, CBC News, and NBC News. She loves travel, writing, and all things Parisienne.