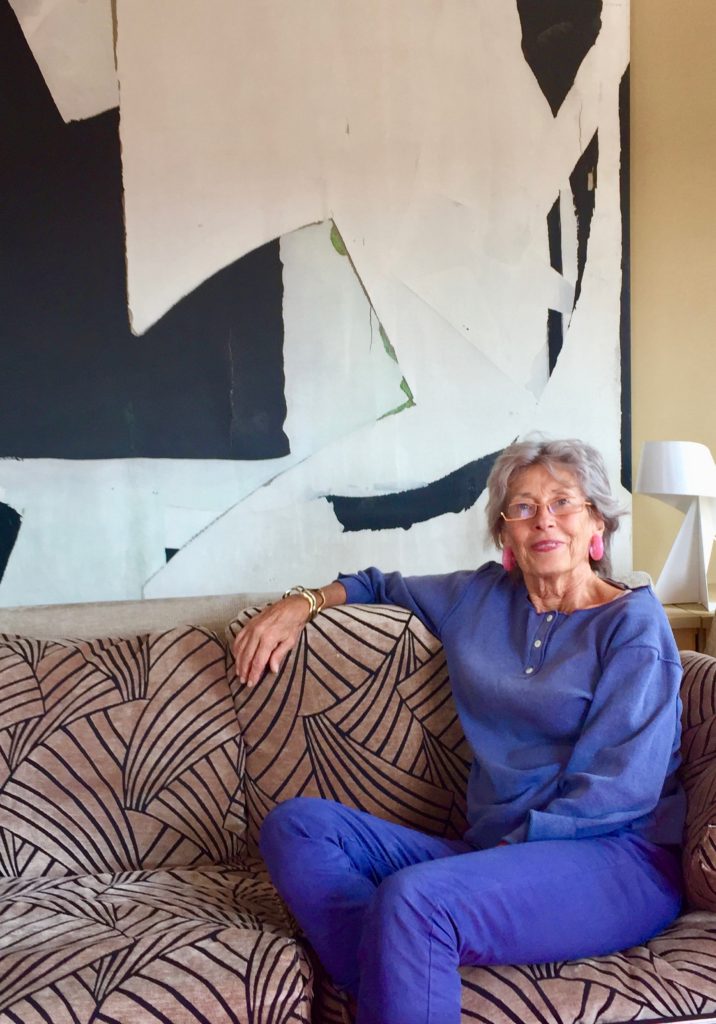 I want to introduce you to my favourite landlady — ever.
This is  Mme. Dominque Carrez who very kindly rented her lovely Paris apartment to me in September.
Under French law, homeowners in certain districts of Paris can rent their residence for no more than 120 days a year, and so Dominique rents her Paris apartment from May to October while she spends the summer at her country home, which is two and a half hours southeast near Vézelay in what is known as the Bourgogne|Burgundy area of France.
And what a grand residence that is!
An Estate in Burgundy
Val En Sel, as it is called, is a charming eighteenth century manor surrounded by extensive gardens listed among the top luxury private gardens of France.
Gardening is Dominique's passion and she loves to share it with visitors. In addition to the 15 rooms that Dominique and her family share, she runs a B&B with the additional rooms at the manor. Here is the link: Val En Sel,
Guess what I will be doing someday soon!
The Paris Apartments
Back in Paris, Dominique's apartment is none too shabby either.
It is a very comfortable two bedroom in the 9th arrondissement, which is very quickly becoming my favourite new neighbourhood in Paris. The apartment is about 900 square feet with a spacious living room and an eclectic display of art.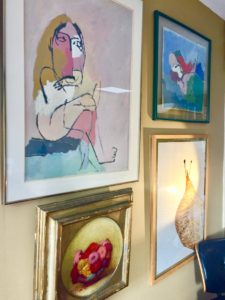 It's also on the top floor of a seven-story building. Thankfully there is an elevator to the sixth, then you walk up the last floor and wend around, actually going outside onto a balcony before heading back inside to the long narrow hallway that arrives at the apartment door. It is sandwiched between two doors on either side to other apartments. Soooo Paris!
Once inside, the place opens up with six windows facing south and west providing more light than I could have dreamed of.
AND, guess what the rental company failed to mention? That every single window has a view of the Eiffel Tower!
You think that might be a selling feature? You cannot imagine how excited I was to find this out!
The View from Paris
Bells chime at noon from the church down the street as I am making my lunch. At night, I wait for the twinkly lights from the Eiffel Tour to sparkle like diamonds for five minutes on the hour as I sip wine from the bottle of white Burgundy that Dominique has left me.
Best landlady ever!
Heaven.
You will not find this apartment on any of the short term rental sites. I discovered it working with a company called Paris Attitude that specializes in rentals for a month or more.
Video of the Apartment
Check out my short video on my Facebook Page at
https://www.facebook.com/womanofacertainageinparis/?modal=admin_todo_tour
Love to hear about the apartments that you have rented in Paris?
We are all always looking for the perfect place to stay for a week, a month, or (sigh) more, much more in Paris aren't we?
Diana's Paris Potpourri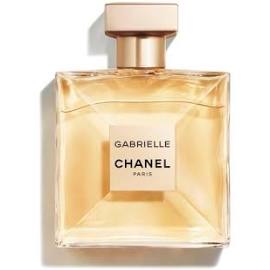 PPS – I have been noticing how lovely some people smell in Paris. Men and women walk by and imprint lovely light scents that linger just for a few seconds.  A little jasmine, cocoa, or is it coriander? This prompted me to visit the Fragonard Perfume Museum in Paris where I discovered the world of French perfume and I will be writing about that soon.
But in the meantime, if you love Chanel, I am smitten with the new fragrance Gabriel.  You can buy it here.
Next Week I Announce the Winner Of My Fall Giveaway Draw! Yah!
You all know by now that I am giving away a
SURPRISE FRENCH BOX
! It includes a
dozen French and Paris-themed Item
s that I hope you will love.
I will reveal what is in the box once I announce the winner next Sunday October 20th.
And There is Still Time to Enter!
All you need to do is become a Subscriber or find One New Subscriber to my BLOG.
Do you have a friend or family member that you know that might be interested in channeling their Inner Parisian,
while learning more about the City of Love and Light?
Contact that person to ask for their permission to be added to my Subscriber List. 
Then send me their email address* at diana@womanofacertainageinparis.com.  
*Their email address will not be shared with anyone else!
I will send your contact an email and also one to you to confirm their subscription.
Then you will BOTH be officially ENTERED into the DRAW.
Good Luck Ladies!
You can catch up on my other blogs at www.womanofacertainageinparis.com
TERMS AND CONDITIONS:
Once the winner has been selected and received the French box in the mail, they will be asked for a Short Interview, and to take a Selfie or Photo with their new gifts. 
The content will be used to promote interest in my blog and may be posted on FB, Instagram and Twitter. I personally purchase my Giveaway products and do not derive any commission from them.
Disclosure Policy: This site uses affiliate links which may generate small commissions based on clicks and purchases. Any products that I giveaway are personally purchased by me unless otherwise specified. I also write all content on my site unless otherwise specified. And I respect the privacy of my subscribers and do not share their information with any other party or organization.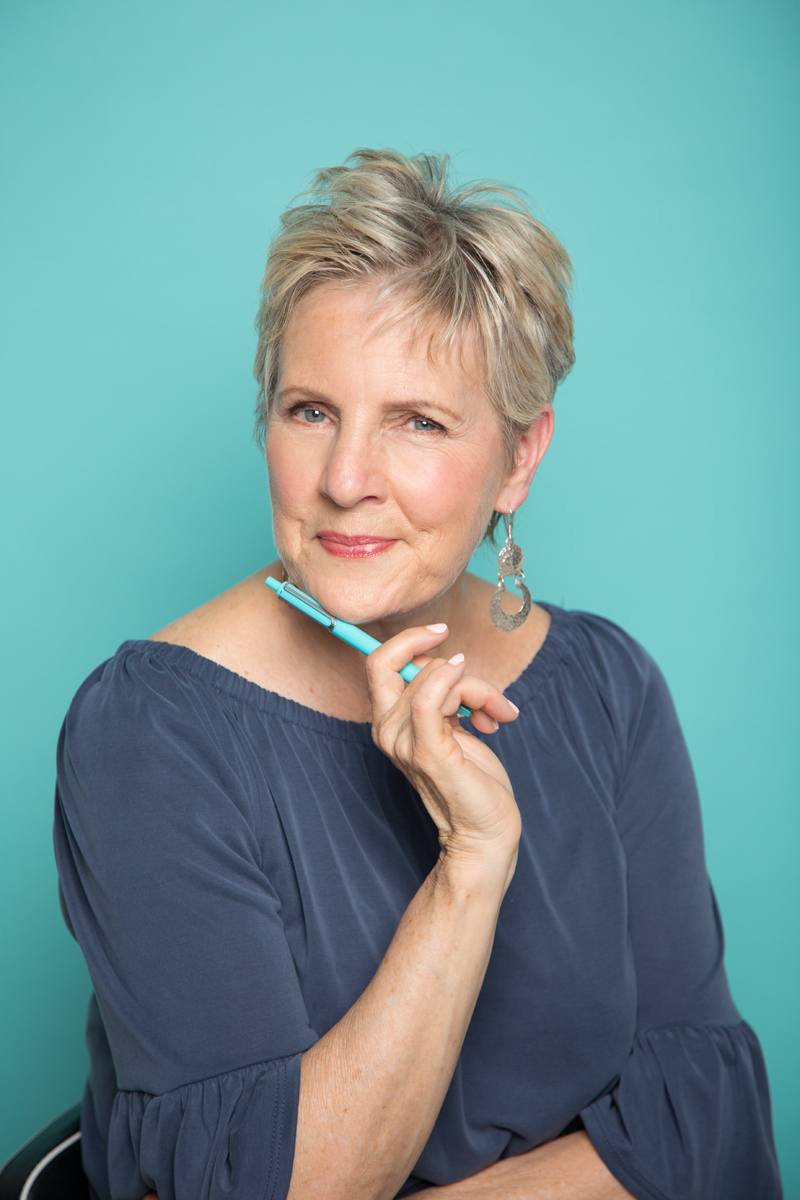 Diana Bishop the founder of The Success Story Program and A Woman of a Certain Age in Paris as well as a well-known correspondent with over 25 years working for CTV, CBC News, and NBC News. She loves travel, writing, and all things Parisienne.