Top Ten Christmas Gifts From Paris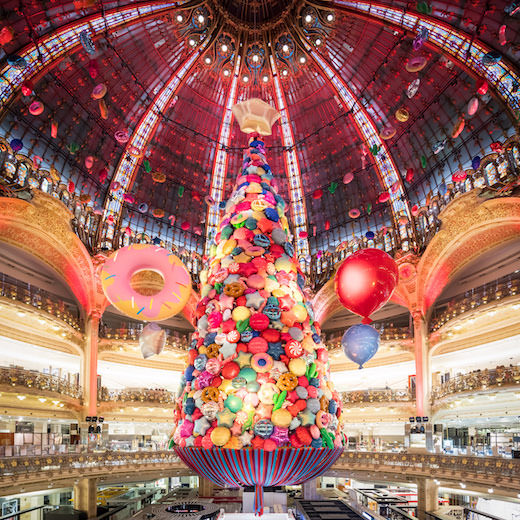 Christmas in Paris is magical and always reminds me of the Top Ten Christmas Gifts from Paris that I personally recommend.
Like many other cities in the world, as the season approaches, Paris department store chains launch the holiday season with their much-anticipated displays and decorations.
For starters, Parisians and tourists alike await the show-stopping Christmas tree at Galeries Lafayette, which is decorated differently every year.
There is always a dazzling multi-coloured tree that towers up in the centre of the rotunda, and is visible from every floor.*
Paris is also just about the best place in the world to buy Christmas gifts.
So I have put together a list of gifts from Paris that I recommend for family and friends.
You will not be surprised that most of them involve food or drink.
Diana's Top Ten Christmas Gifts To Buy In Paris
1.  French Macarons
A box of these light-as-air artistic treats is as much fun to buy as they are to give. They have crispy shells surrounded by a creamy center, usually made of ganache, butter cream or jam.
They come in so many colours and flavours that it might take you a while to decide.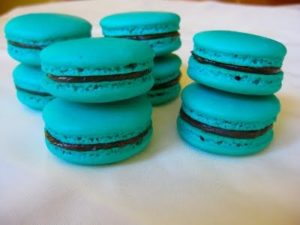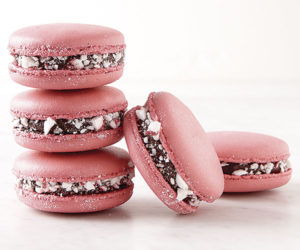 2.  A Book with a Stamp from Shakespeare and Company
If you've ever been to this renowned English language bookstore on the left bank, a stone's throw from Notre Dame cathedral, you will know that it was once the hangout of writers and artists like Hemingway and Fitzgerald.
The store is largely unchanged and maintains its ramshackle charm. Pick up a book and have the staff stamp the inside for the perfect souvenir gift for any book lover.
3.  French Chocolate
French chocolate tends to be darker than Belgian or Swiss chocolate, so I prefer it.
Stay clear of the usual mini-chains like Maison du Chocolat, and find a local purveyor like Dehauve and Gallais, (which first made chocolates for Marie Antoinette) or Benoit Chocolates in the Marais.
That way your gift will be extra special.
4.  Hot Chocolate from Angelina
It's a touristy thing to do when in Paris — to go to Angelina's for hot chocolate, so thick and creamy, that your spoon stands up in the cup.
I am not a huge fan of Angelina's as it is overrated as a restaurant, but the hot chocolate is legendary.
Now you can buy a bottle ready-made to heat up at home.
4.  Souvenirs from Café de Flore
Café de Flore in St. Germain is well-known as the former hangout for philosophers, writers and artists like Pablo Picasso.
You can also buy the table-setting items they use, including mugs, coffee pots,  cups, bowls, pitchers and glasses. You can also take home some of their pretty placemats for FREE!
You have to take the stairwell to the second floor to find them, which is why most people don't know about these little treasures.
5.  French Beret
Too corny?
I still remember the one I wore to death when I was about 12. It was white. I featured it to the side, of course, and thought I looked so chic!
I still think they look great on women of any age. And they are gaining in popularity again among young women, thanks to the hit TV series "Emily in Paris".
6.  Crepe Mix
Yes, you can make "crêpes" from scratch.  But I think my friends would be more likely to do so if they already had an authentic mix.
I might add a few crepe recipes to make this a nice gift, such as my favourite savoury crepe — ham, Gruyère cheese and mushrooms.
The mix comes in kilogram bags at the Grocery Breizh Café in the Marais.
7.  Maille Mustard
Most of us know Dijon mustard but that is just one of the many mustards made by the Maille company.
Their Paris shop called La Maison Maille Boutique has a dazzling display with flavours ranging from tarragon to horseradish, 

Some of the mustards are pressed on the premises, come in beautiful ceramic containers, and are then gift-wrapped in black paper.
You can also buy Maille mustards at home or online but it is so much fun getting them at the source.
Check out another of my favs — Morel Mushroom and Chablis Mustard HERE!
 8.  Truffles
This is a gift that I wish someone would give to me!  Hint, hint!
Truffles –the fungus not the chocolates — are not to everyone's taste.  But if you have ever ordered an "omelette aux truffes" in France, I promise you will be a convert, and happy to find a tiny jar of them under your tree.
You can find truffles in fine stores all over Paris.
Or you can visit the restaurant, La Maison de la Truffe Madeleine (which specializes in every truffle dish possible), and buy truffles from their little shop next door.
9.  Vintage Clothing
Paris has super vintage boutiques where you might spot the perfect French scarf or jewelry— they make nice gifts!
Two recommendations are l'Exception in the 10th arrondissement and Odetta Vintage Consignment Store in the 3rd.
But beware. Often you will end up buying something for yourself instead.
All part of the fun!
10.  French Champagne That You Cannot Buy At Home
As my new Parisian friend Cynthia Coutu of Delectabulles will tell you, the best French Champagne is not the super expensive imports that we can buy where we live.
France's smaller "cultivateurs" are what to look for in Paris.
Cynthia encourages tourists to take advantage and sample the very best Champagne and sparkling wines that they would not find at home.
And at surprisingly affordable prices.
That's my list folks!

What do you think?
Would you like to get any of these for Christmas?
Please Comment Below.  I love hearing from you!
Footnote: Will You Be In Paris This Christmas?

*Galeries Lafayette has created a 160 m² ice-skating rink on the rooftop offering skaters a sublime setting looking out over the Opéra Garnier, Eiffel Tower and other architectural Parisian gems.
And remember that there are about 20 Carousels in Paris that are Free for children and adults alike during the Christmas season!
Profitez-en!
Not a Subscriber Yet?
I write about my adventures in Paris and France
as a woman of a certain age!
And I have lots of them!
CLICK HERE  to see Blog Posts about Paris and France
That You Might Have Missed
Disclosure Policy: This site uses affiliate links which may generate small commissions based on clicks and purchases. Any products that I giveaway are personally purchased by me unless otherwise specified. I write all content on my site unless otherwise specified. And I respect the privacy of my subscribers and do not share their information with any other party or organization.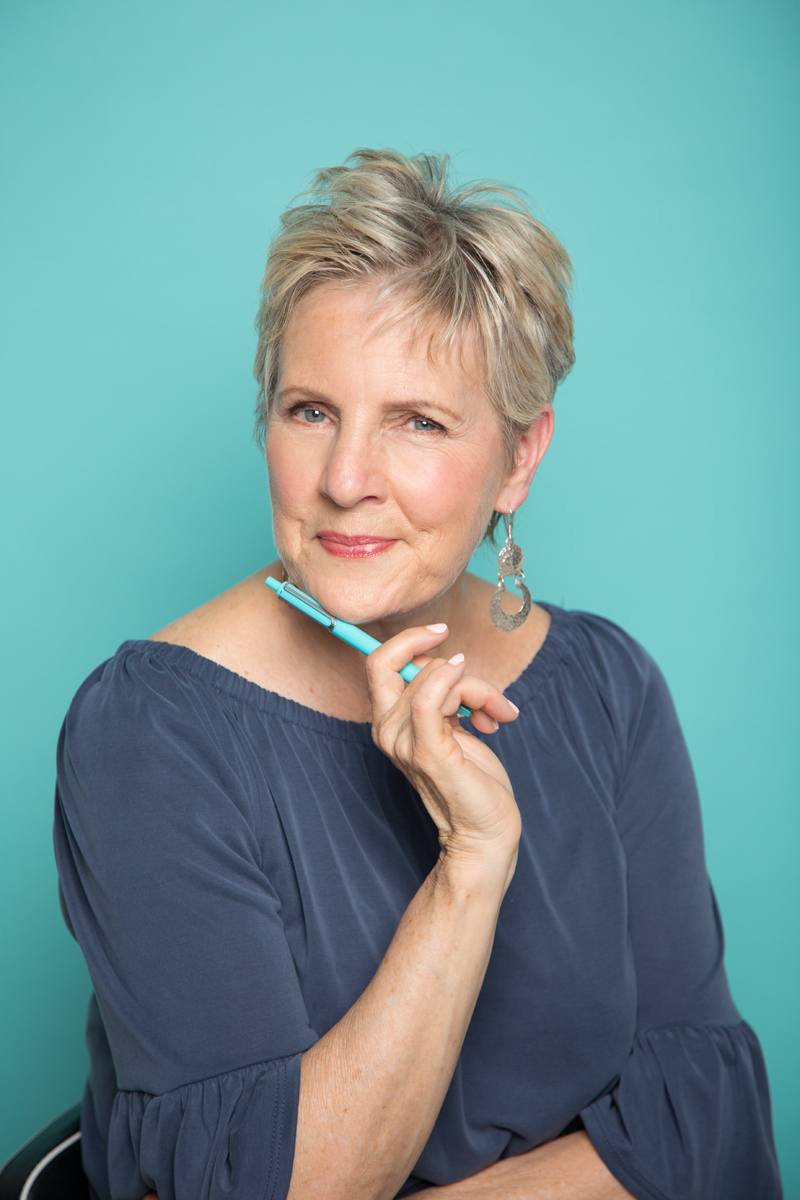 Diana Bishop the founder of The Success Story Program and A Woman of a Certain Age in Paris as well as a well-known correspondent with over 25 years working for CTV, CBC News, and NBC News. She loves travel, writing, and all things Parisienne.