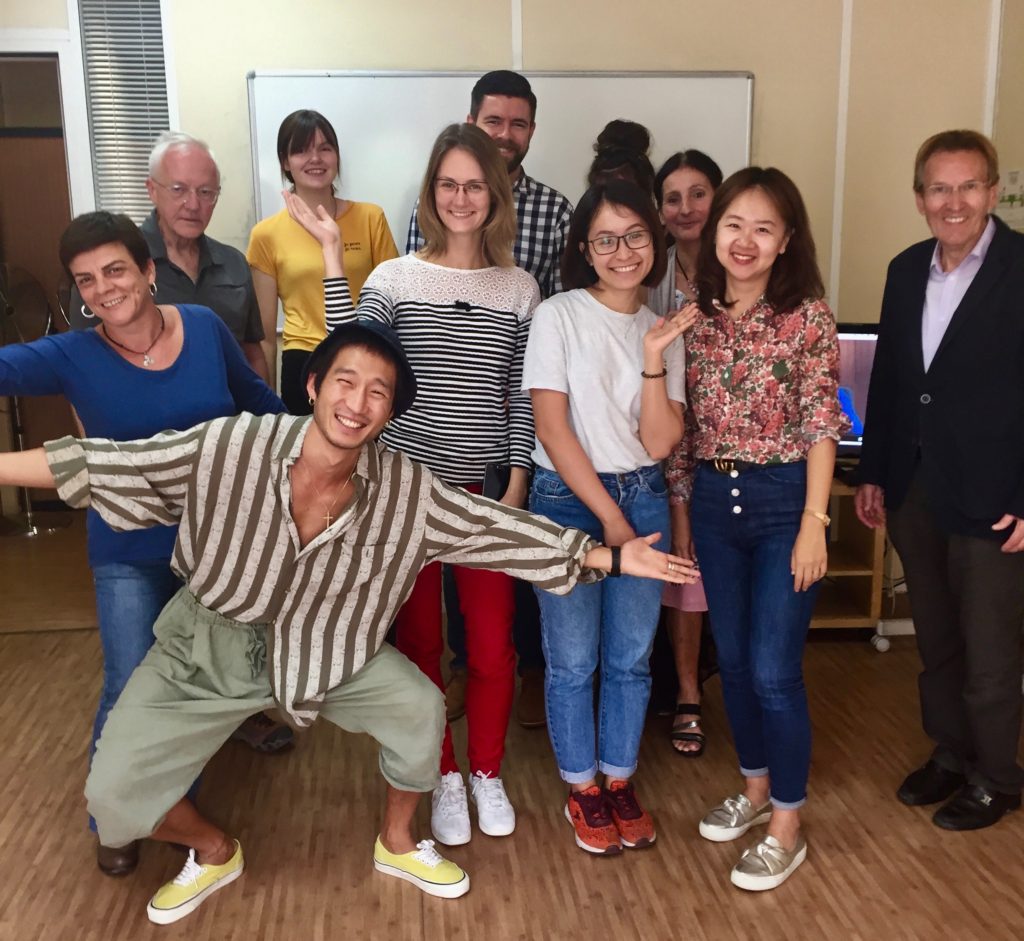 If you have a week or more in Paris, you might consider building it around French language classes.
A language-focused holiday is fantastic fun and some of the best vacations I have ever had!
Not only does it enhance your visit, but you meet wonderful people and get into discussions you might not have anywhere else.
I did this recently at the Accord School of Languages where I found myself  in a class with a dozen other students from around the world.
All Over The Map
In fact, every one of us was from a different country.
There was me from Canada, and Padriac from Ireland, Charlotte from Belgium, Thi Quynh Nhu from Vietnam, Marinella from Italy, Dan from the U.S. (now a loyal reader of this blog!) and so on.
French Levels
You don't need to speak a word of French to take these courses.
When you arrive at the school, the first thing they do is place you with others at the same level.
Advanced Class
I was in the advanced class as I already speak French but want to keep learning and improving.
Our teacher, Dominique, was a woman of Moroccan descent, who had a strong socialist bent.  This made for some lively discussions.
She structured the week around the subject of the French workforce, redistribution of wealth and French president Emmanuel Macron's economic reforms – – all of which turned out to be very timely with the "gilets jaunes"|yellow jackets, and their ongoing protests and strikes over pension reform.
While our little group entered these conversations shyly at first, learning a whole new set of vocabulary, our classes soon became a hotbed of intellectual debate.
No one seemed to notice that their verb tenses started to falter — although Madame would correct us whenever she could.
Instead, we forged head-long to present often opposing views in this foreign language, appreciating the French art of constructive argumentation and tendency to use a hundred words to explain a point that should only take about 20!
Cinquante plus – Fifty Plus Classes
While the ages varied in this class, you can also find language courses for people over 50 that run two weeks or more.
I absolutely loved the one I did in Nice a few years ago.
The classes I take in Paris run from 9 am to 1 pm which allows for sightseeing in the afternoons.
The Over 50 Programs also have morning classes but then include activities in the afternoon, evening and on the weekend —  such as trips to museums, visits to other parts of the Riviera, wine tastings and restaurant outings.
It is an ideal holiday for couples and solo travelers alike!
Links to French Classes and Retreats
1. You can click on the links provided to learn more about French classes at the Accord School Of Languages, Paris, France 
2. Also the school I went to in Nice – France Langue, Nice France 
3. And let's not forget about Christine Camm who offers French courses online.
Christine has offered followers of this blog Free French Lessons for two of my Giveaways. 
She also has French Immersion Retreats at her home in the village of Pujo, about two hours south of Toulouse in south-western France.
I plan to pay her visit there one of these days.
Maybe you will too?
Learn about her Immersion program at https://www.simplyfrenchonline.com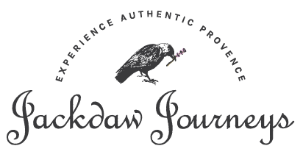 Jackdaw Journeys to
Provence with Dee Poquette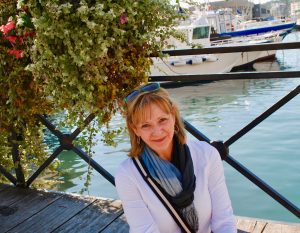 Also just a reminder that Dee Poquette at Jackdaw Journeys is guiding three wonderful trips to Provence this year!
Here are the dates!
MAY 4-12, 2020
JULY 6-13, 2020
OCT. 12-20, 2020
And if you book one of Dee's tours, she is generously offering to
My Subscribers ONLY
A 20% DISCOUNT OFF THE PRICE!
Yup — just for the subscribers of a womanofacertainageinparis.com
You can find out more about Jackdaw Journeys at http://jackdawjourneys.com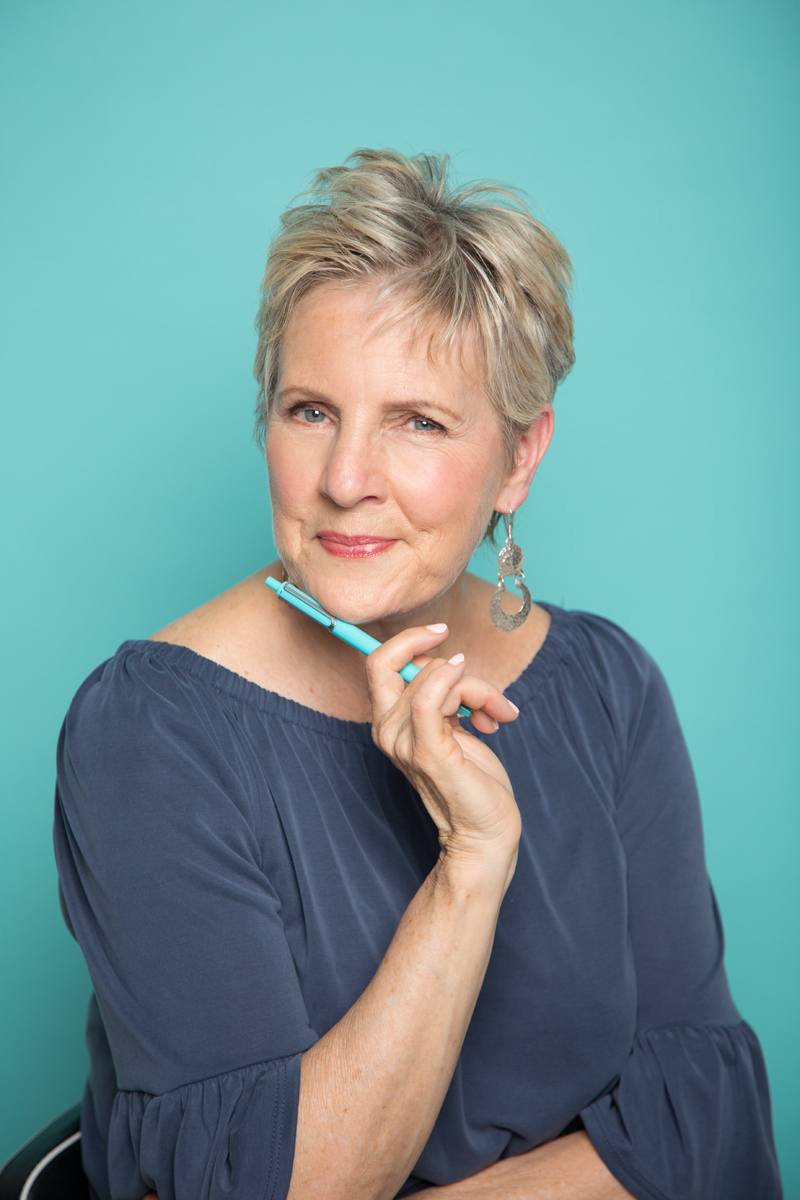 Diana Bishop the founder of The Success Story Program and A Woman of a Certain Age in Paris as well as a well-known correspondent with over 25 years working for CTV, CBC News, and NBC News. She loves travel, writing, and all things Parisienne.