Another great thing about Paris?
You are never very far from magnificent soul-enriching art.
Or a haunted house.
Right around the corner from the apartment I rented, no more than 30 metres away at 14 rue de la Rochefoucaut is an elegant three-story gray stone house.
You might not even notice it unless you were looking for the sign, because it is one of Paris' beloved but lesser known museums displaying the works of Symbolist painter Gustave Moreau (1826-1898).
Winter Visits to Museums
With fewer tourists and line-ups in January and February, this is the best time to visit museums in Paris, and to especially explore the smaller ones that offer a rare advantage.  Where you can feel overwhelmed in the Louvre, with so much to see and so many artists, the more compact galleries offer an intimate experience.
Gustave Moreau Museum
Musée Gustave Moreau is special in this way because it features just one artist, and it was once both the painter's home and workshop.
The first floor has been preserved with the original decor of Moreau's living quarters with a dining room, sitting room and bedroom.
The 2nd and third floors were his studios. They are expansive and connected by a spectacular circular staircase.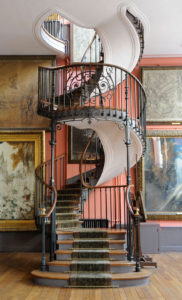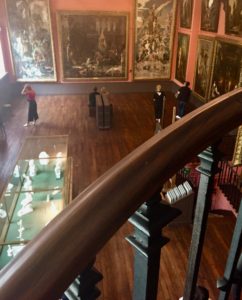 You can imagine Moreau working here, and almost feel his presence* as you amble slowly from floor to floor taking in the majesty of his work that showcases primarily biblical and mythological figures.
Moreau painted some 8000 paintings, water colours and drawings over his lifetime. They are on display all over the world from the New York Metropolitan Museum of Art to the Musée d'Orsay in Paris.
But visiting this little corner honouring the man and his work is enthralling.
*Some people believe the museum to be haunted — not by the artist, but by French writer and poet André Breton, who actually did visit or "haunt" the museum regularly.
André Breton was a huge fan and regarded Moreau as a precursor of Surrealism.
Other Small Museums in Paris
Here is a list of some other Small Museums that are worth a look and are on my list.
Click on the links for more information–
Musée Cluny: National Medieval Museum
Palais Galliera: Fashion Museum of the City Of Paris
Maison Europséenne de La Photographie (European House of Photography)
Paris Museum Passes
Remember the best deal on tickets is to buy a 2-day or 4-day ticket which will give you access to almost every museum in Paris.
This is worthwhile if you want to visit more than 2 or 4 museums respectively in that time.  And you can do it online.
Note: Many museums are closed on Mondays or Tuesdays so take that into consideration when you buy multiple day tickets.
Two Day MUSEUM PASS you can purchase HERE.
Four Day Museum Pass you can purchase HERE.
Disclosure Policy: This site uses affiliate links which may generate small commissions based on clicks and purchases. Any products that I giveaway are personally purchased by me unless otherwise specified. I write all content on my site unless otherwise specified. And I respect the privacy of my subscribers and do not share their information with any other party or organization.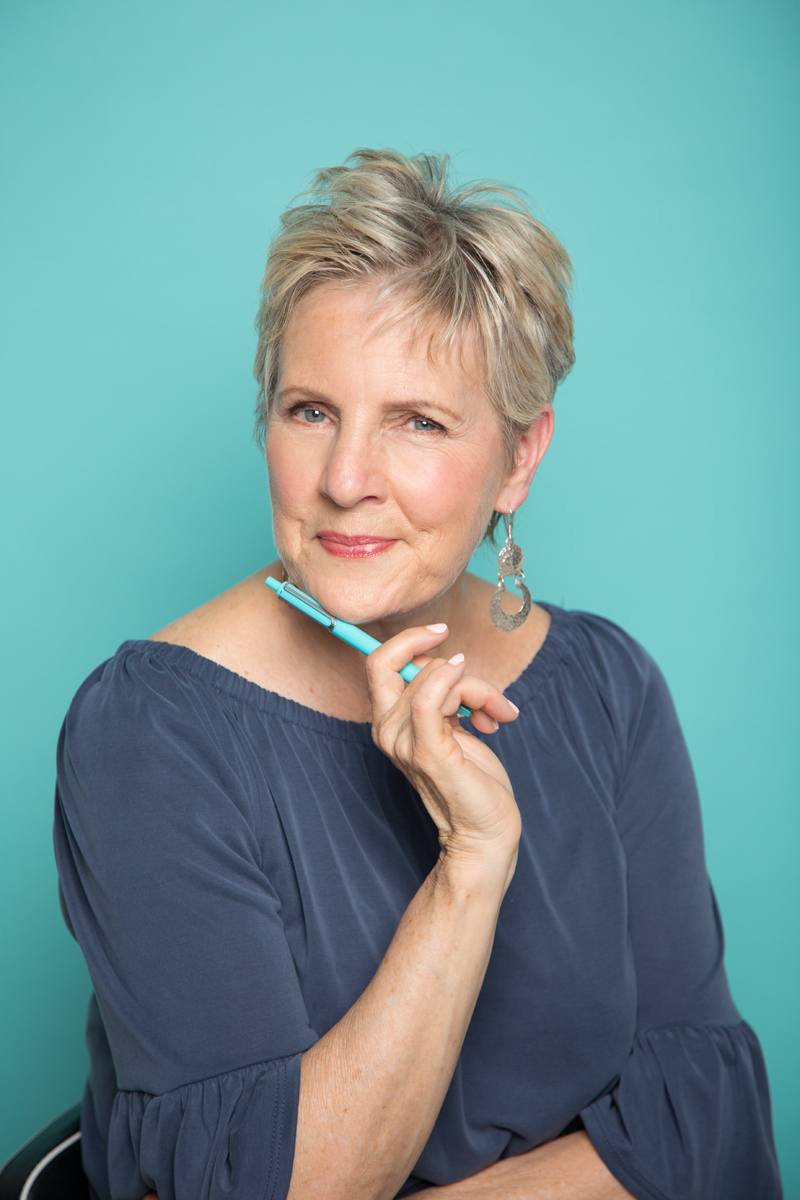 Diana Bishop the founder of The Success Story Program and A Woman of a Certain Age in Paris as well as a well-known correspondent with over 25 years working for CTV, CBC News, and NBC News. She loves travel, writing, and all things Parisienne.