Peg's Paris Cooking Class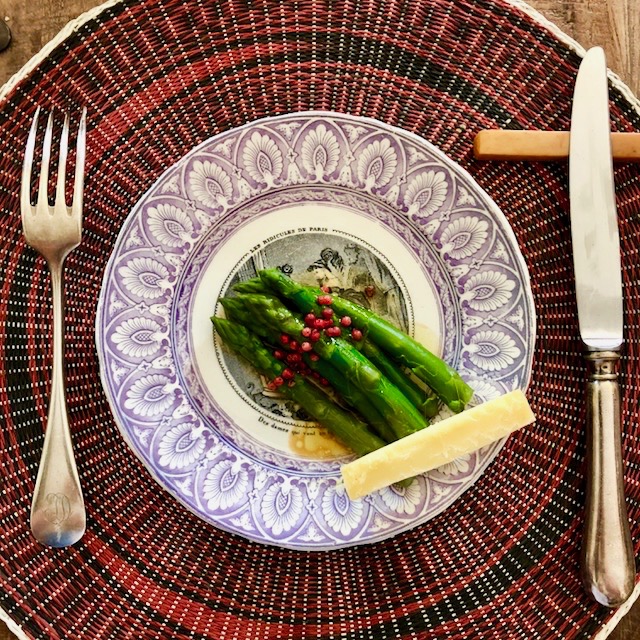 The Menu
Asperges avec Comte, Coriandre et Baies Roses
Asparagus with Coriander, Pink Berries and a slice of Comte cheese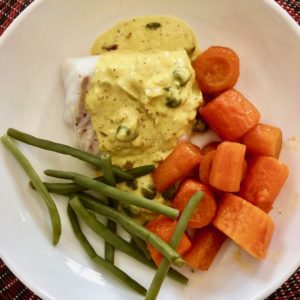 La Morue avec sauce Noilly Pratt
 Cod with Noilly Pratt Sauce
Carottes glacées | Glazed Carrots

Fondant au chocolat
Disgustingly good molten chocolate cake
My good friend Peg McPhedran came to visit me in Paris and decided she wanted to take a Small Group French Cooking Class from a real Parisian chef.
She signed up for one that I had promoted in an earlier blog.  You can find it by clicking this link at Viator.com .
The three-hour class took place in a small Paris apartment on the left bank. It was at the home of French chef Marthe Brohan who studied at the Ritz Carlton cooking school and then owned her own restaurant in Paris for 25 years.
When Peg arrived, she joined two American ladies.  Marthe had already been to the market to buy ingredients for the lunch menu she had chosen for this intimate group.
(One can opt to go to the market with the chef but you pay a bit more.)
It's A Surprise!
You don't know what you'll be cooking until you arrive but it always includes three courses; an appetizer, main course and dessert.
Marthe's specialty is bistro-type cooking so she carefully went over the menu with her guests and then divided up the tasks.
Peg was in charge of the sauce for the fish.
The French are famous for their sauces and this one sounded fantastic.
Ingredients for Noilly Pratt Sauce
salt and pepper and virgin olive oil
2 shallots
60 ml Noilly Prat  (a French vermouth)
1 pinch of Madras curry
20 ml whole cream
½ coffee spoon Dijon mustard
A bit of parsley
"Increasing the flavour of a dish with a fragrant sauce was a great tip from this professional chef," Peg says.
"Marthe also taught us how to glaze carrots by keeping the pieces large, boiling them, and then adding chicken broth and butter. We reduced this until all the liquid had evaporated and the carrots were glossy!"
Naturally they got to eat what they made which was to include a glass of lovely French wine.
But that is not exactly what happened.
"There were a couple of bottles already opened on the table (very French!). But there was barely enough for two people to even have a small glass," says Peg.
The ladies were also disappointed that Marthe did not join them for lunch, and that there were no doggy bags to take
home considering how much food they made.
"Perhaps she and her husband were going to eat the rest later?" Peg joked.
Does seem a little stingy for $140 USD/$180 CAD per person.
Take note Viator.com
Still, Peg gave this Paris Cooking Class — Four Stars out of Five.
"All in all, it was a fun experience with the four of us working together and making a delicious lunch in Paris!" says Peg.
Have you taken a cooking class in France that you really loved?
I want to hear about it so please let us know and comment in the section for below.
I really do love hearing from you!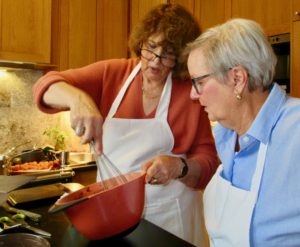 *All photos were taken by Peg McPhedran
The Ultimate Cooking School Experience
Julia Child's Former Home in Provence
Website: www.lapeetch.com
I personally am dreaming of having the ultimate cooking experience at La Pitchoune or 'La Peetch',  which was the summer home of American chef Julia Child for nearly 3 decades. Built on the homestead of Simone Beck (who co-wrote "Mastering The Art of French Cooking" with Julia), La Peetch was a house built on friendship.
It came under new ownership in early 90's and after a ten year hiatus, returned to its roots as a center for culture, food, and community after a bright-eyed young Smith graduate (just like Julia) bought it.  Pitchounians, as they are called, return year after year drawn by the magic of the countryside, the good company, the wine and of course, the fabulous food.
Disclosure Policy: This site uses affiliate links which may generate small commissions based on clicks and purchases. These commissions pay for administrative costs of publishing this blog so I always appreciate it when you purchase through my links.
Any products that I giveaway are personally purchased by me unless otherwise specified. I write all the content on my site unless otherwise specified. And I respect the privacy of my subscribers and do not share their information with any other party or organization.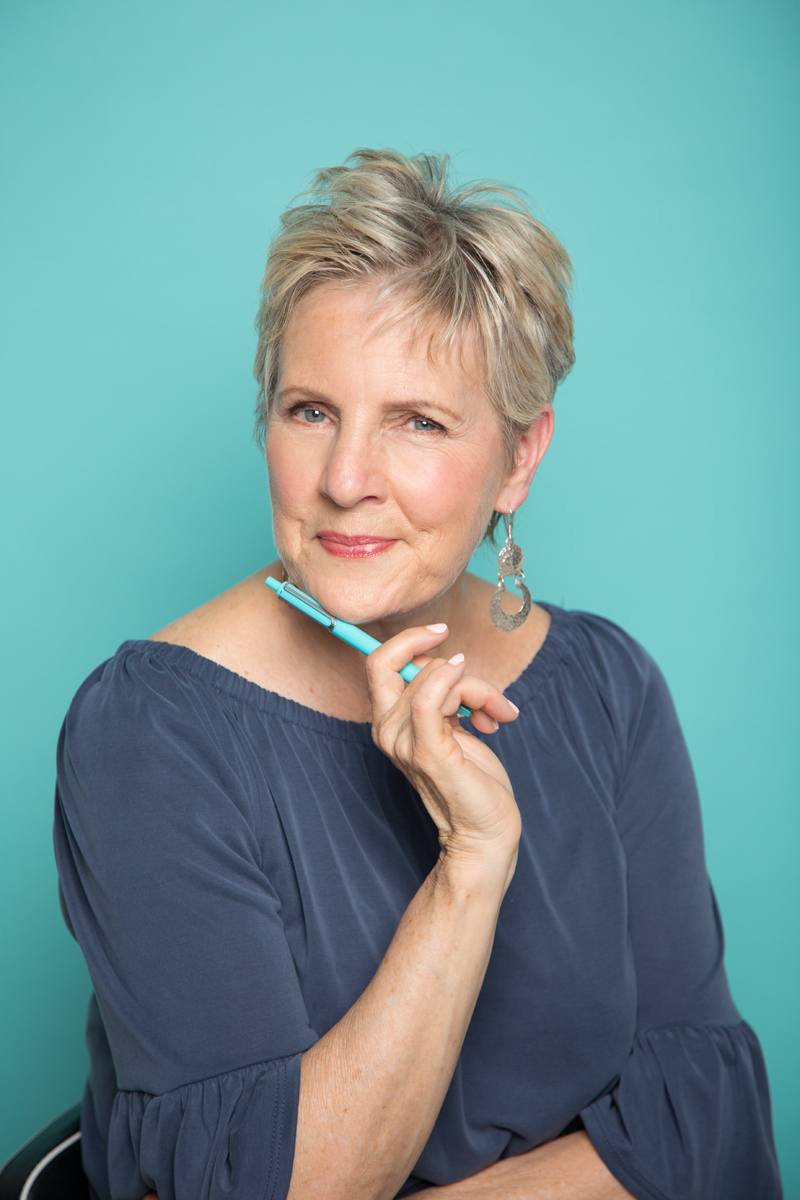 Diana Bishop the founder of The Success Story Program and A Woman of a Certain Age in Paris as well as a well-known correspondent with over 25 years working for CTV, CBC News, and NBC News. She loves travel, writing, and all things Parisienne.