Lunch Along Canal Saint-Martin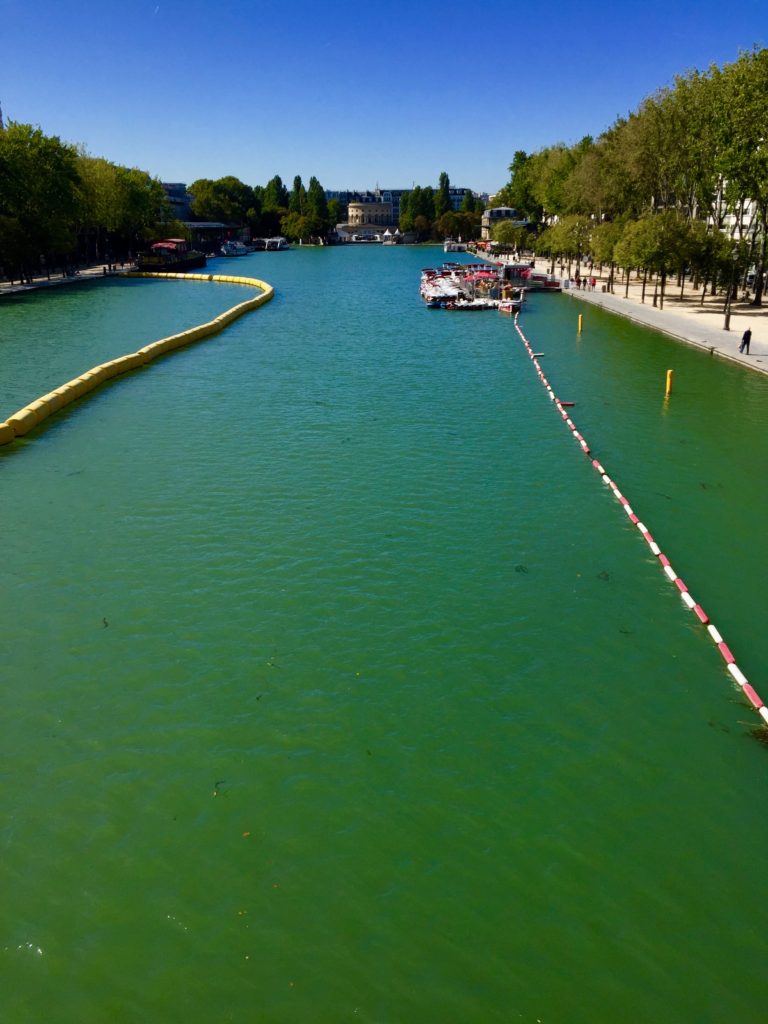 Canal Saint-Martin is a 4.6 km (2.86 mi) long canal in Paris.  It starts with a wide basin at the top. Then it narrows into three tree-lined double stair-cased locks drawing down towards the Seine river.
And you probably have never heard of it.
It is not on the usual list of Paris attractions but maybe it should be.
On a day where the sun is shinning reflecting the open water, it feels warmer and more relaxed than elsewhere —  a time out from all the main tourist sites.
The day I discovered it, and how I wish I could be back there again — I needed some calm.  I went to enjoy the slower pace, the people strolling along and the fanciful wall art.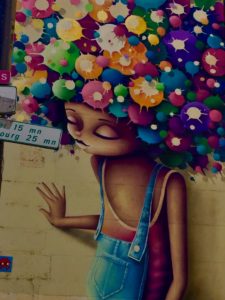 Hungry along the Canal
It took me only half the morning to walk along the Quai de Valmy on the right side of the canal (the left side is called the Quai de Jemmapes) until I decided it was time for lunch.
I admit I am always hungry!
Le Chaland
Le Chaland * is one of those traditional French bistros with reasonable prices and an ambience that makes you want to move to Paris.
You want to adopt it as your neighbourhood hangout.
You want to make friends with the people who eat there, and also try everything on the menu.
It offers a traditional French bistro menu. At lunch and dinner, you can choose from starters like homemade foie gras, hard-boiled eggs with mayonnaise, and mains, such as magret de canard | duck breast, cuisse de poulet fermier | roast chicken leg and faux filet |sirloin steak.
All of which are presented as if the chef believes this will be your last meal.
This day, I opted for a starter and main (for only 12.5 euros).
I had the endive salad and my companion had a most delicious looking tarte à l'oignon|Onion Tart.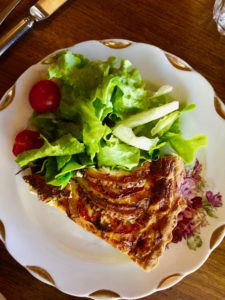 Our main was paupiettes de veau | veal rounds lightly stuffed with the most divine sauce. along with pureed potatoes cooked in plenty of butter.
As we all know, food is a religion in France, and after my lunch at Le Chaland along the Canal Saint-Martin, I am a believer!
Le Chaland means "barge" in French.
I loved how all the china plates were a different pattern!
If you have a favourite bistro or had a walk along the canal, please share your stories with us and comment below!
I am just going to continue to revel in my memories until I can make some new ones!  A la prochaine mes amis!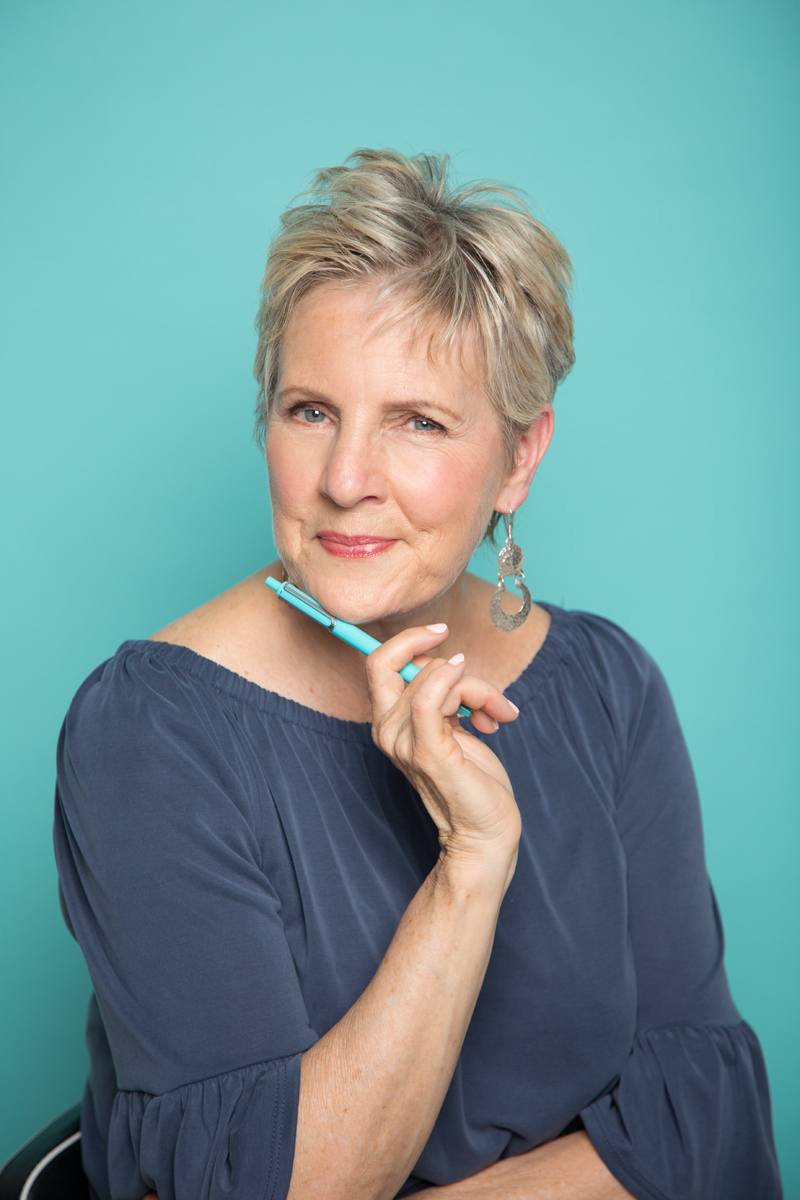 Diana Bishop the founder of The Success Story Program and A Woman of a Certain Age in Paris as well as a well-known correspondent with over 25 years working for CTV, CBC News, and NBC News. She loves travel, writing, and all things Parisienne.