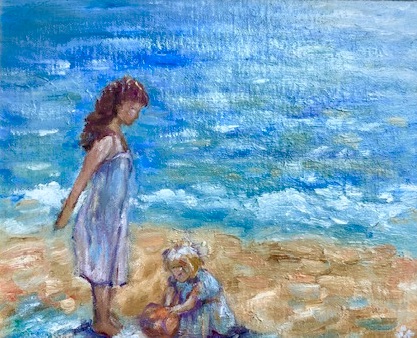 Painting by Sylvia Kingsley, UK
Connecting with women all over the world is one of the best things about having a blog.
So, let me introduce you to three of my loyal readers, in Europe and beyond, with whom I keep in regular contact.
I am happy to say that during this difficult time, they and their families are all healthy, and things are easing up a little where they live.
Sylvia Kingsley from Watford, England
Sylvia and I started conversing sometime ago when she kindly sent me comments about my blog.
I soon discovered that Sylvia, like me,  is a journalist by trade. In fact, she is extremely accomplished having worked for several British publications, as well as,  internationally for operations like the Canadian Press.  She is also a freelance travel writer, which has taken her to India. Italy, Mauritius, Central, and South America.
With a passion that extends from the pen to the brush, Sylvia is also a professionally-exhibited artist and a few of her paintings are featured here.
Sylvia has been on her own throughout this crisis, and at nearly 93 years young, she knows that she is certainly among those at "high risk".
"Normally I would have been on the move, meeting with painting groups, going to lectures, and spending time with friends," Sylvia lamented.
Still, to break up the monotony, she sometimes escapes in her car, park in a 'leafy lane' and just rolls down the windows.
Good for you Sylvia. I can relate.
Robyn Poulton from Melbourne Australia
I don't know who started following who first but I found Robyn on Instagram and was instantly attracted to her high energy!  She also started following and commenting on my blog!
This stylish savvy lady is 68. She was married for 21 years, now divorced, and living happily as a single woman surrounded by "many true friends".
Robyn has had a highly successful career that took her from modeling; to the film industry promoting and marketing Australian and international films; to sales and brand management development for the world's luxury skincare lines; Clarins Paris, La Prairie Switzerland, Sisley and Guinot, resulting in a number of trips to … well,  Paris of course.
(So envious! Beautiful skin and Paris!)
"Life here has had its challenges with COVID-19," says Robyn, "mainly BOREDOM with restrictions; Melbourne is a social city, so quite a challenge to stay in touch with friends and still get up to mischief!  However, where there is a will there's a way!"
Love to hear more about how you are getting into mischief Robyn.
You can find Robyn on Instagram at #robyn_poulton.
Share Your Stories With Us
Ladies — Please, pretty please, comment below what country and city you are from and how you are doing!
Not to be overly cliché but we ARE all in this together! It helps to connect.
Brought to you by www.womanofacertainageinparis.com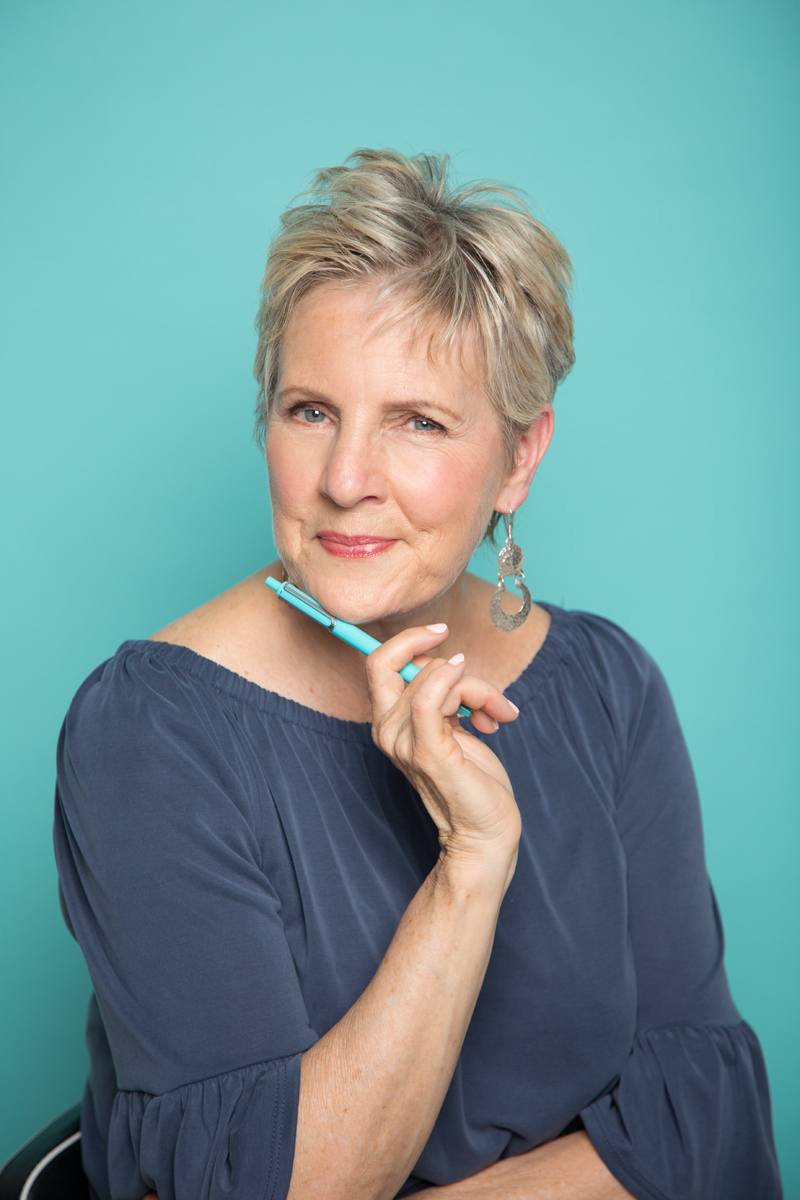 Diana Bishop the founder of The Success Story Program and A Woman of a Certain Age in Paris as well as a well-known correspondent with over 25 years working for CTV, CBC News, and NBC News. She loves travel, writing, and all things Parisienne.