A Professional Photographer in Provence!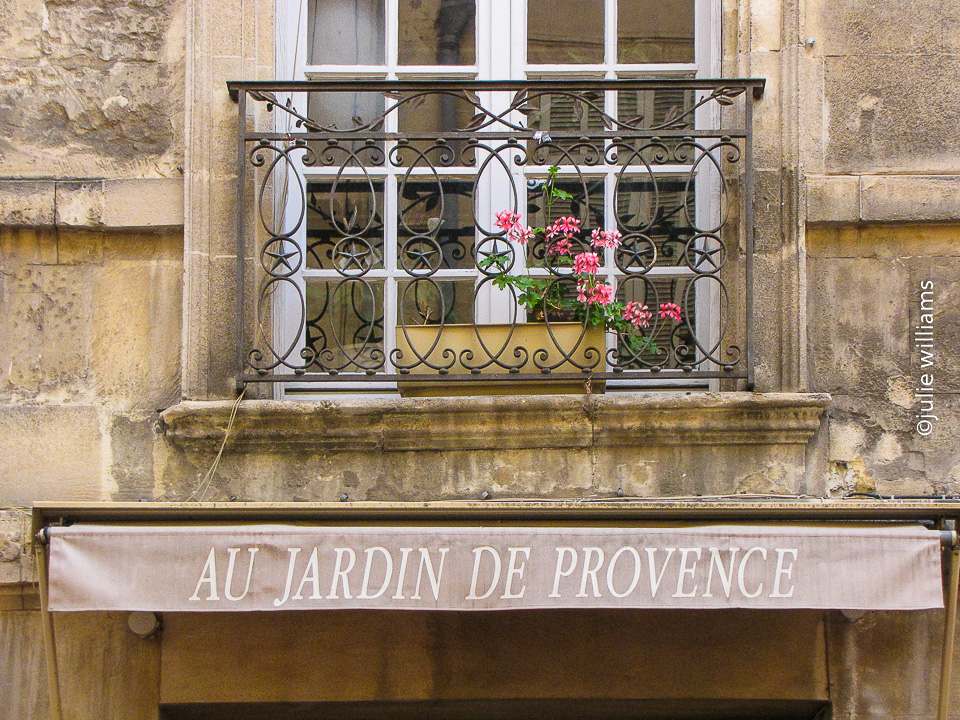 When I take pictures for my blog, I sometimes first go looking for related photography from the professionals for inspiration.
I know quite a few in this field, many of whom I am delighted to say read my blog.
Julie Williams is one of these talented people, an award-winning photographer, who is able to capture life's moments through her lens.
Julie, in her early fifties, has traveled the world photographing sports figures and their events, musicians and their concerts, chefs and their dishes, just to name a few.
What I like about Julie's pictures is the palpable energy that emanates out and makes you feel like you are there.  They feel alive.
On Vacation In Provence
So what happens when a professional photographer goes on vacation? Do they put the camera away and take a rest from their day job?
Heck no!
Like the rest of us, Julie loves France and so I asked her to take us somewhere she has been and show it to us through her personal pictures.
She picked Provence.
I am going to let Julie do the talking as she takes us on her journey through this magical part of southern France.
(I know how hard it was for her to pick just a few…)
(The featured image is hers and one of many gorgeous balconies in Provence.)
Julie:
"Quintessential memories of Provence, narrow cobblestone streets, pastel-coloured homes, timeless ivy-covered walls, and terra-cotta tiled rooftops."
"Memories of our boat trip and the gorgeous limestone cliffs of Les Calanques in Cassis."
"This is one of my favourite images: clay-potted geraniums on the steps, framed in this weathered and cracked corner."
"My mouth still waters at this image of locally grown and harvested olives in all colours and varieties at the market in St-Remy!"
"There's nothing so enjoyable as French baguettes and fromage|cheese!"
"Beautiful blue lavender for sale outside a local shop."
Julie's Tips To Take Better Photos

Julie offered up a few tips to improve our photography and produce great images, even with a cell or iPhone.  Julie uses both a professional camera, the Canon 6D MarkII, Fujifilm XT-2 but also her iPhone XR which is what I use.
1. Rule of thirds and positioning the subject off-center. Imagine a TicTacToe board. Position the subject at one of the four intersections of the grid. 
2. Zoom with your feet. Move closer to your subject. 
3. Shoot high, shoot low. Shoot from different angles and get low to the ground at eye level with your subject.
You can see more of Julie's work on the platforms below.
Thank you so much Julie for being my guest this week.
Julie Williams, Pretty in Pictures, Owner, Chief Visual & Verbal Storyteller
And don't forget to leave your comments below!
Paris Book Club
Have You Read  Louisa Deasey's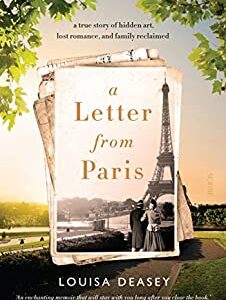 I just reread this memoir. It is a surprising tale by an Australian woman who receives a letter from someone in Paris who has a past connection to her dead father.  Louisa barely knew her dad, a mysterious man, the black sheep of her family, and around whom there was also a sense of failure and shame.  This letter kickstarts a journey of discovery that eventually takes Louisa to Paris and other parts of France, retracing her father's life there with some of the greatest literary names of that time.  It is where Louisa finds a new perspective, new friends, and redemption for her father.
P.S. If you don't believe in kismet, or serendipity, you will after reading Louisa's story.
A Letter From Paris by Louisa Deasey
Don't forget to check out my BOOK CLUB PAGE to keep finding new memoirs about Paris and France written by women, the most comprehensive list you will not find anywhere else!
Disclosure Policy: This site uses affiliate links which may generate small commissions based on clicks and purchases. These commissions pay for administrative costs of publishing this blog, so I always appreciate it when you purchase through my links.  Thank you for supporting me.
Any products that I giveaway are personally purchased at my own expense unless otherwise specified. I write all the content on my site unless otherwise specified. And I respect the privacy of my subscribers and do not share their information with any other party or organization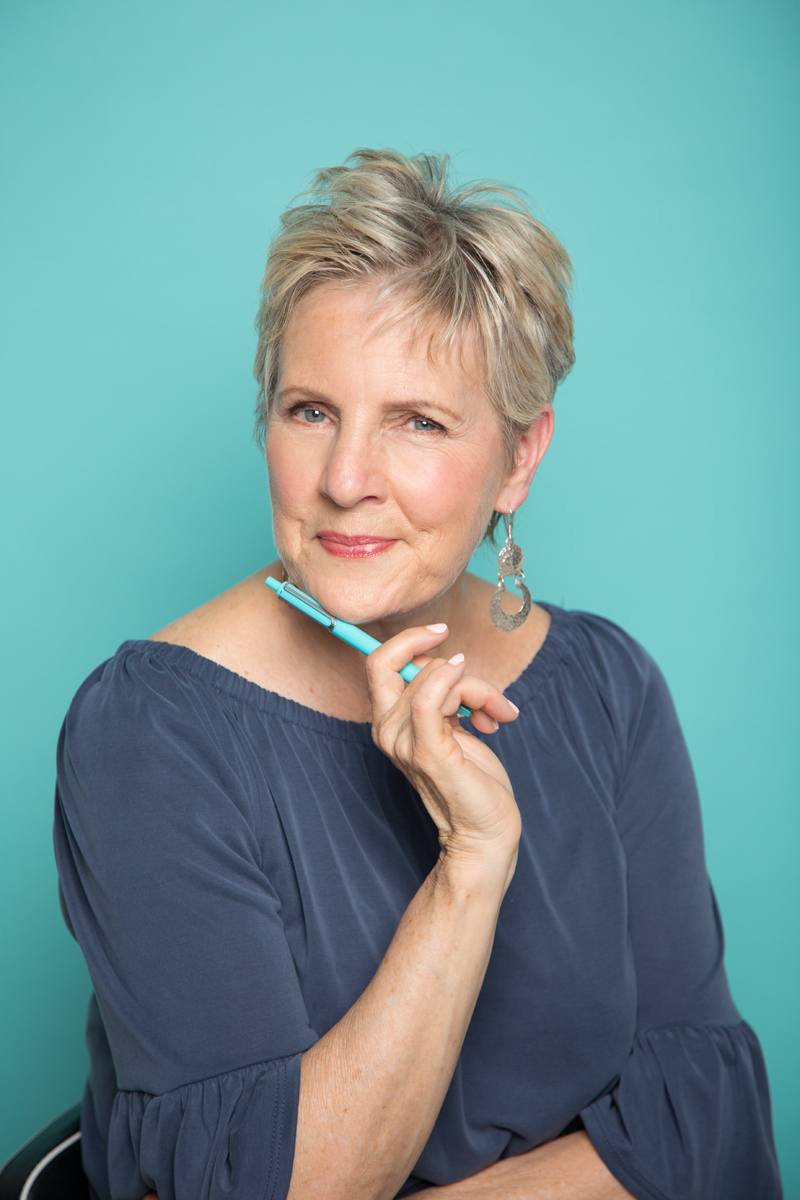 Diana Bishop the founder of The Success Story Program and A Woman of a Certain Age in Paris as well as a well-known correspondent with over 25 years working for CTV, CBC News, and NBC News. She loves travel, writing, and all things Parisienne.