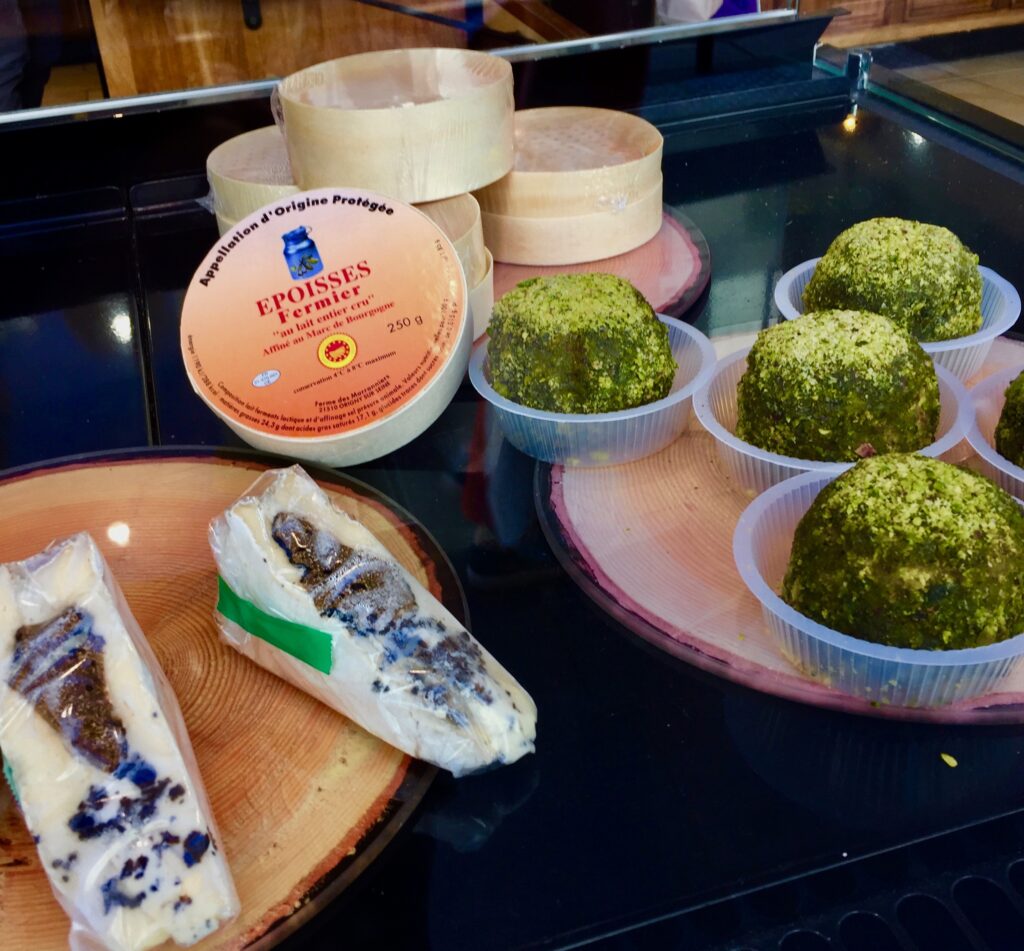 How times have changed!
Remember Kraft cheese slices?
You can still buy them, but they are not called a  "processed cheese product,"  for nothing.  There is simply not much cheese in them.*
(See ingredients list at bottom of the blog)
I grew up on grilled cheese sandwiches using Kraft singles. On fancy occasions, there was also real cheddar cheese usually from the UK that was served in fat orange cubes with toothpicks.
As I matured, I moved onto gouda, eventually to Camembert, Brie, and if I was being really adventurous, Roquefort, but most people I knew wouldn't eat that.  Too smelly.
So when I landed in France in my early twenties, my head nearly exploded with the magnitude of cheeses that were available.
In 1962, French President Charles de Gaulle asked, "How can you govern a country which has 246 varieties of cheese?"
Now, there are about 1,600 distinct types of French cheese, grouped into categories in what are called "les huit familles de fromage", the eight cheese families. 
 Yeah, I know…wow! Overwhelming.

Having to decide with all those choices has kept me out of the local cheese shops|les fromageries when I am in France for too many years to count.
I always have chickened out and gone instead to the big supermarkets where I could hang over the display cases undisturbed. Even then, I never knew what to choose.
I speak French so the language was not the barrier, I was just too darn intimidated to venture into a specialty shop and approach the officious looking cheesemonger.
Where would I start?
What would I ask for?
Would I sound stupid?
I knew I was missing out because these shops buy from local farmers and not from the factories.  Their cheese selections are the finest in the world.
Le Fromage 101
When I get overwhelmed with all things French I consult my dear friend Astrid who lives in France, and she kindly gave me this mini-course in French cheese.
This first part is simple.  French cheese is made from the milk of a cow, goat, or sheep, and they are all popular.
Then they vary in terms of texture and process.
Cheese from
Cow's milk can be Dur|Hard, Pasteurized|Pasteurizé, and Bleu|Blue
From a Goat — Frais|Soft,  Très Frais| Very Soft,  Sec/Demi Sec|Dry and Semi-Dry
From Sheep — the same three apply as for goat cheese.
A well-garnished cheese platter consists of three to five cheeses choosing at least one from each source.
Cheese from Corsica
Astrid also told me cheese from Corsica (the Mediterranean island and collectivity of France), is only made from goat or sheep milk and considered a real treat.
They have unusual names like Filetta and U bel fiuritu, whatever that is.
She said if I wanted to impress the shopkeeper I should ask if they carry any cheese from Corsica because it is not always available.
I also got some great advice from my other French friends, Marie Christine and Francois.
They encouraged me to the cheese shop on my last day and buy some of their favourites to take home.  They even called ahead to make sure the shop would be open.
So, armed with a list that included  Epoisses de Bourgogne, Comté, and Reblochon, I faced my fears. And guess what?

The vendor couldn't have been nicer and was happy to help a neophyte like me.  I ended up staying about half an hour talking to this delightful and knowledgeable woman, who did not in the least worry that a line was forming behind me for her services. I have learned that too, to take my time, because, it is expected.  Nobody minds waiting.

By the time we finished, I had quite an assortment to slip into my suitcase including a Brie aux Truffes| Brie with truffles, now my new favourite.
*Note: Most of the cheeses I smuggled out (vacuum packed) were unpasteurized which are illegal in many countries like the U.S.
In my country, there is a strict limit which, I ignored this time without, thankfully, any repercussions.
On my next trip, I will stride confidently into "la fromagerie" right at the beginning of my trip and try all sorts of cow, goat, sheep, dur, frais, très frais until I burst or return home, whichever comes first!
*Ingredients in Kraft singles consist of cheddar cheese, whey, water, protein concentrate, milk, sodium citrate, calcium phosphate, milkfat, gelatin, salt, sodium phosphate, lactic acid (as a preservative), annatto and paprika extract (for color), enzymes, Vitamin A palmitate, cheese culture, and Vitamin D3.

Love to hear your comments!
I know most of you love cheese.  What is your favourite and where do you buy it?
Do NOT Miss Next Week's Blog!
Because I have a special surprise for you!
Disclosure Policy: This site uses affiliate links which may generate small commissions based on clicks and purchases. These commissions pay for administrative costs of publishing this blog, so I always appreciate it when you purchase through my links.  Thank you for supporting me.
Any products that I giveaway are personally purchased at my own expense unless otherwise specified. I write all the content on my site unless otherwise specified. And I respect the privacy of my subscribers and do not share their information with any other party or organization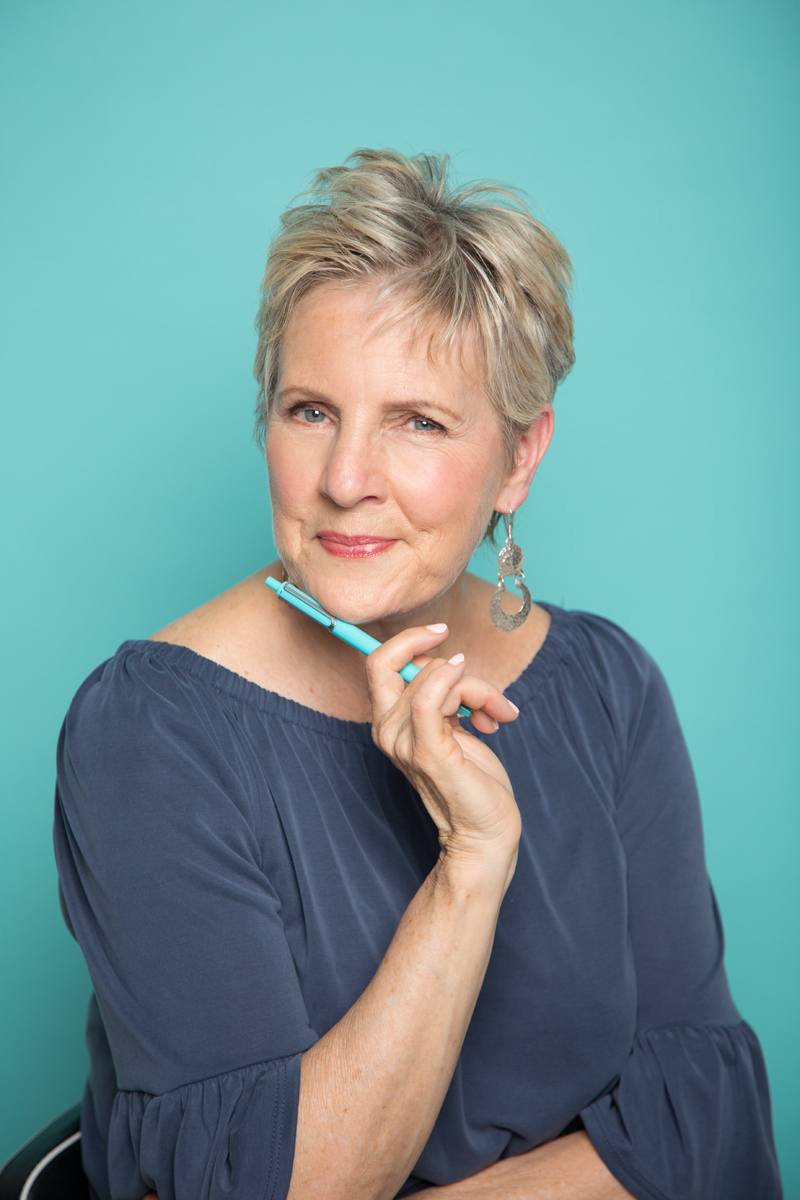 Diana Bishop the founder of The Success Story Program and A Woman of a Certain Age in Paris as well as a well-known correspondent with over 25 years working for CTV, CBC News, and NBC News. She loves travel, writing, and all things Parisienne.