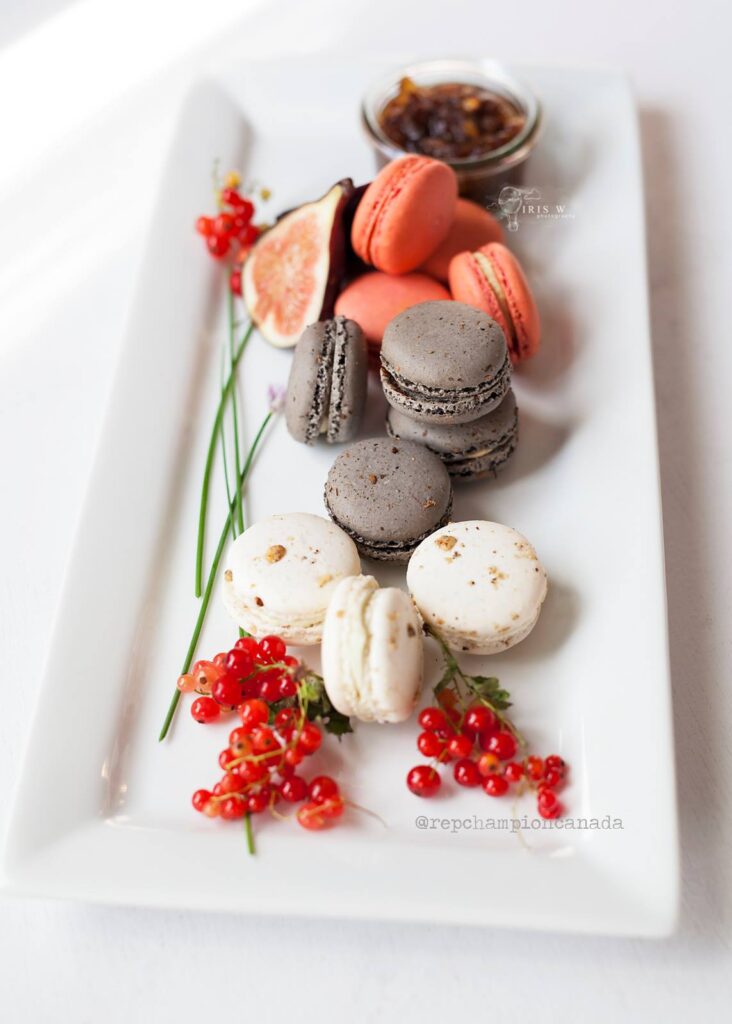 Lady Gaga got some.
So did Bradley Cooper, Ellen DeGeneres, Nicole Kidman and Helen Mirren!
In fact, all 50 nominees for the 2019 Academy Awards got them as part of their gift bag full of high-end swag —
These delicious handcrafted macarons from France worthy of the Hollywood elite.
*(see full list of celebs at bottom of the blog!)
No one was more surprised by this development than Canadian entrepreneur Kaoutsar (Katsy) Entifi who was selected from no doubt thousands of other product entries to supply them for the Oscars.
Sweet and Savoury Macarons
Owner of Gourmets Marcaron et Plus, Katsy has been selling imported macarons created by a twice-awarded French artisan with a trusted family recipe spanning 3 generations.  Her website features a mouthwatering feast of sweet macarons with traditional flavours such as vanilla, chocolate, praline and lemon to the more adventurous strawberry mojito and gingerbread.
But Katsy also specializes in savoury macarons with exotic flavours such as carrot-cumin, aged goat cheese, green olive tapenade and truffles mushroom.
Katsy believes it was the savoury option that clinched her application to be included in the Oscar gift bags.
"Macaron's are extremely fragile and delicate, and so, to ensure their safe arrival, I flew down to Los Angeles and hand-delivered them to the Fours Season's Hotel where the nominees were staying."
Katsy, who is originally from Morocco, developed her love of macarons when she and her husband lived in Paris for a decade.
She became a frequent patron of Ladurée, the French luxury bakery and sweets maker, with its primary location  on the Champs Elysées, and home to the finest macarons on the planet.
"Thanks to my frequent visits to Ladurée I know macarons, and was able to find the same high quality to bring to my customers," Katsy says.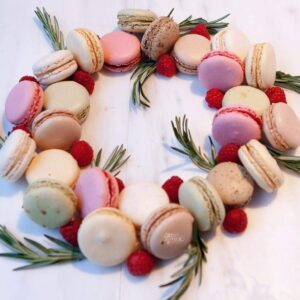 PostScript
Did she hear from any of the celebs in Hollywood afterward the Academy awards? No.
Does she know if they tried the macarons.  Katsy doesn't know that either.
But my guess is —  I bet they did.  Especially the winners!
Macarons for Christmas!
To go to Katsy's website click on this link —  Gourmets Macarons et Plus 
*Note: Her macarons are only available in the Toronto, Canada area at the moment, but Katsy says she hopes to soon expand nation-wide and into the U.S.
*Here is the full list of 2019 Oscar Nominees and Winners that got Katsy's Macarons!
Spike Lee
Queen Latifah
Elsie Fisher
Emma Stone
Zeporah April – Black Panther Actress
Helen Mirrin
Michael Henry – Voice Over Actor Family Guy
Jackie Jackson – Jackson 5 Member
Marlon Jackson – Jackson 5 Member
Adam Driver – Actor Blackkklansman
Alfonso Cuarón
Sam Elliott
Andrew Dice Clay
Tina Fey
Jason Blum
Ellen DeGeneres
Lady Gaga
Bradley Cooper
Glenn Close
Rami Malek
Lucy Boynton
Rachel Weisz
Selma Blair
Mike Myers
Melissa McCarthy
Winston Duke – Black Panther
Adriana Lima – Model
Dexter Fletcher – Director
Paul Rudd
Gary Wilson – Musician
Raline Shah – Indonesian Actress
Richard Grant – Actor Can You Ever Forgive Me?
Noel Gugliemi – Actor
Gwilym Lee – Bohemian Rhapsody
Ben Hardy – Bohemian Rhapsody
Joseph Mazzello- Bohemian Rhapsody
Sarah Paulson
Brie Larson
Lupita Nyong'o
Allison Janney
Priyanka Chopra
Nick Jonas
Amy Adams
Nicole Kidman
Your Comments are Welcome as always Below!
Have You Registered Yet?
For My Live Interview with
Heather Stimmler
Travel Writer, Tour guide
TUESDAY, December 8th
12:30 pm EST/9:30 am Pacific
6:30 pm CET (Paris) 5:30 pm (London)
If you have NOT registered YET,
Click HERE! It's Fun and it's Free!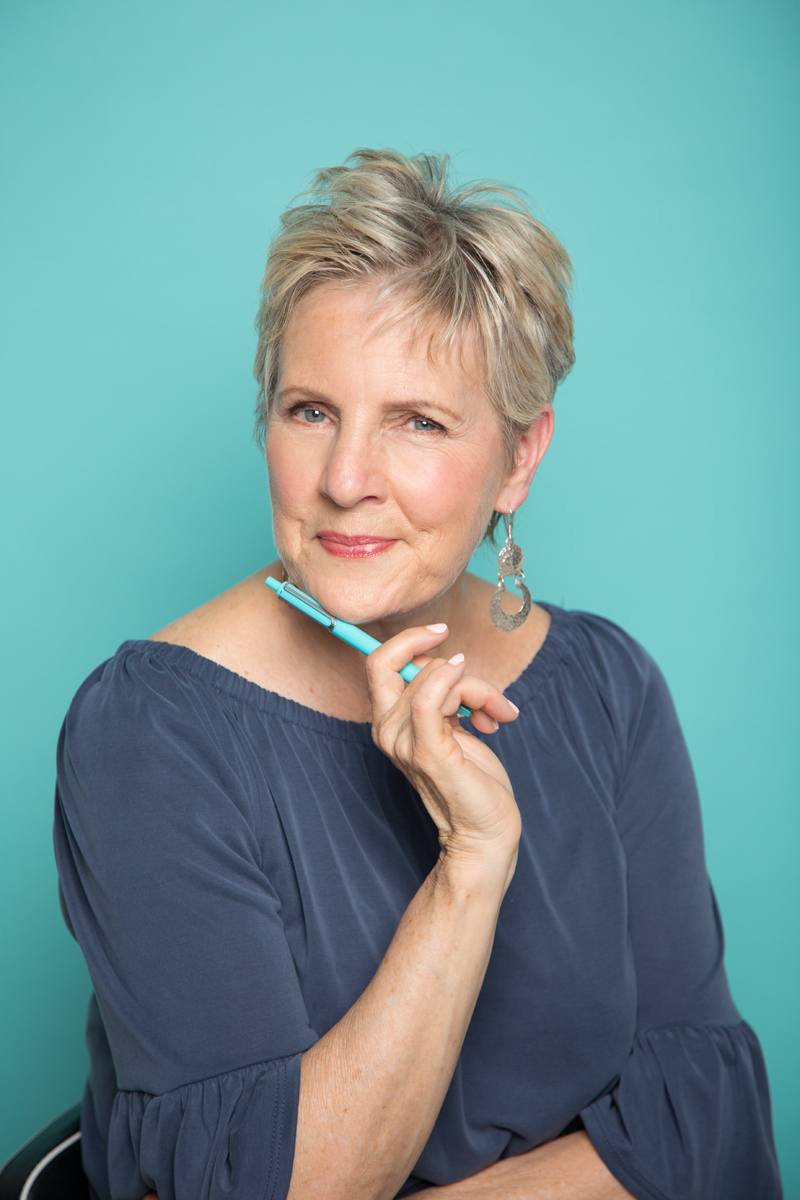 Diana Bishop the founder of The Success Story Program and A Woman of a Certain Age in Paris as well as a well-known correspondent with over 25 years working for CTV, CBC News, and NBC News. She loves travel, writing, and all things Parisienne.