The Virtual Adventures Club is LIVE!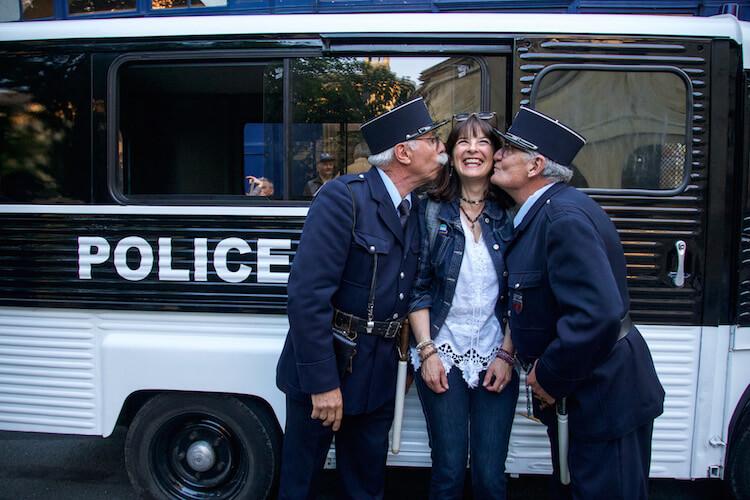 Happy New Year Everyone!
Wouldn't we all love to see a return to days like this! Full of fun, harmony and respect for one another?
*(This photo is of Alison Browne of DreameratHeart.org mentioned at the bottom of this post.)
Well, 2021 is certainly off to a rocky start, so all the more important
to remind ourselves what matters,
and keep our dreams alive
because things WILL get better.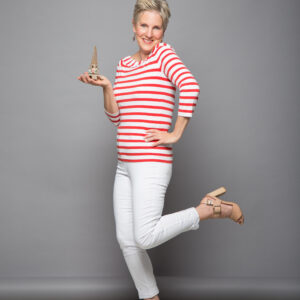 My passion for Paris has not dwindled,
and I will be resuming my regular weekly blogs,
but today I am officially launching
my New Membership Club!
The Virtual Adventures Club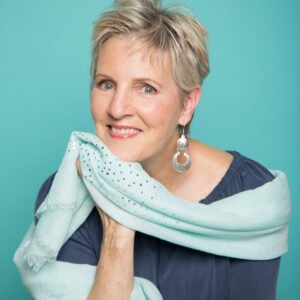 AS A MEMBER of the Virtual Adventures Club,  you meet women, up close and personal, who have written best-selling books, are international influencers, renowned chefs, prominent wine experts, travel specialists, musicians, artists, or crafts persons.
Explore with me their stories, and take a deep dive into why France, and especially Paris holds them and so many of us in a state of rapture.
Option #1 Annual Membership ($135.00 CAD)

This includes the following:
SEVEN Exclusive LIVE Interviews (Annually)
(See below for list) Showcasing women with Star Power doing extraordinary and inspiring things in Paris and France, Note: There is a Giveaway Gift Draw at the end of every interview.
As a member, you are also eligible for:
Four Additional Giveaway Draws (in March, June, September and November) for luxury gifts such as French Perfume, Paris-themed Services, Beauty and Fashion Accessories and my personally designed Paris Gift Box.
Exclusive Product and Service Offerings and Discounts
Optional 30-minute One-on-One Chat with me to plan and/or discuss a trip, provide introductions and contacts, or help with any other subject where I have expertise from blogging to branding to writing a memoir.  Or just to get acquainted on a more personal level.
Option #2 Purchase Individual Interviews Only for $22.50 CAD each.
See list below to make your selections.
---
Full Individual Interview List for 2021
INTERVIEW #1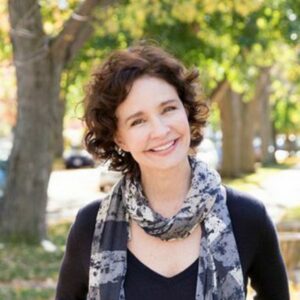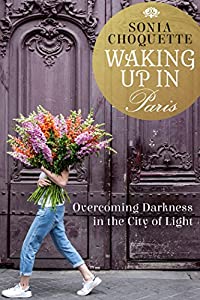 Waking Up In Paris
($22.50 CAD) Click HERE to Purchase
Tuesday, February 9th,
12:30 EST/9:30 am Pacific/6:30 pm Paris/5;30 London  
Internationally renowned Sonia Choquette is an intuitive guide, spiritual thought leader has a doctorate in metaphysics, and is a best-selling author with 28 books including Waking Up in Paris, her personal memoir about picking up and moving to Paris to embrace a whole new chapter of her life.
Sonia rarely does personal interviews, so don't miss this one!
Check out Sonia on her website, https://soniachoquette.net
and on Instagram (51K followers) at #soniachoquette
INTERVIEW #2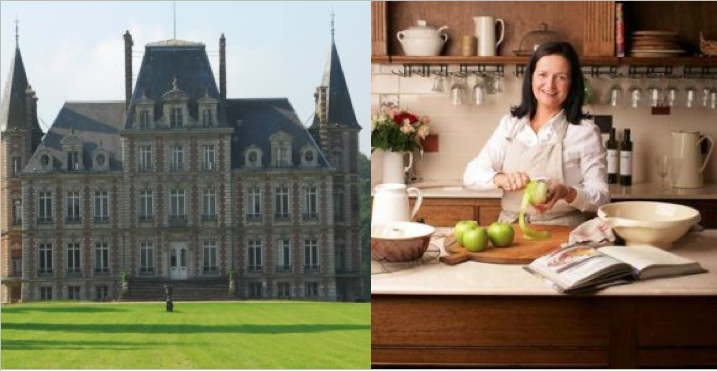 Buying A Château In France
($22.50 CAD) Click HERE to Purchase

Tuesday, March 9th 2021
12:30 EST/9:30 am Pacific/6:30 pm Paris/5;30 London  
Australian Jane Webster is a poster woman for selling up and following her dreams. In 2005, she purchased and renovated the 72-room Château Bosgouet, a stunning château in the style of Napoleon III in Normandy. Jane will take us on a tour of the château and share her story. And yes, tell us about her residency program where you can book long term stays at the château.
Jane is also the author of At My French Table and French House Chic.
Check her out on her website  https://www.thefrenchtable.com.au/
And on Instagram at #janewebsterthefrenchtable (26K followers)
INTERVIEW #3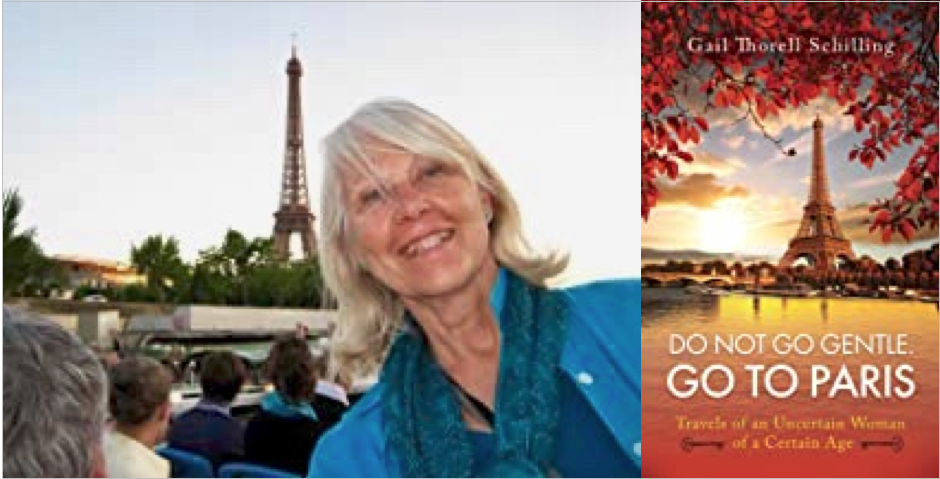 Travelling Solo in France as a Woman of a Certain Age
($22.50 CAD) Click HERE to Purchase

Tuesday, April  6th, 2021
12:30 EST/9:30 am Pacific/6:30 pm Paris/5;30 London  
Gail Thorell Schilling, author of Do Not Go Gentle, Go to Paris shares her story about taking a trip that she postponed for 40 years, to travel on her own all over France.
The dynamics of travelling solo held special challenges, as well as exciting opportunities, that Gail says she might not have experienced otherwise. It also helped her re-frame "aging" and the power of being a Woman of a Certain Age!
INTERVIEW #4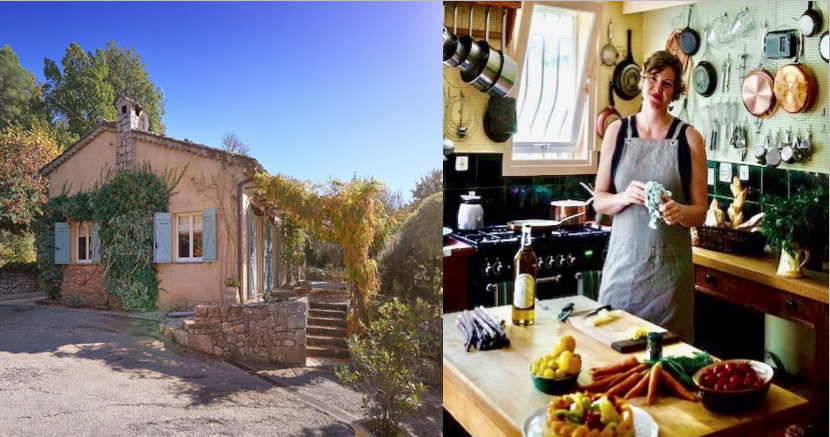 The House that Julia Child Built
($22.50 CAD) Click HERE To Purchase 
Saturday, May  8th, 2021

12:30 EST/9:30 am Pacific/6:30 pm Paris/5;30 London  
Step inside the charming cottage in Provence (La Peetch) that became the summer home for iconic American chef Julia Child while she co-wrote her celebrated Mastering The Art of French Cooking.  
McKenna Held, also a chef, bought the house in 2015, and now runs it as a vacation retreat, a wedding venue, and keeping with its roots, The Courageous Cooking™ School.  In fact, McKenna has kept Julia's kitchen pretty much the same as it was.
Check out La Peetch at https://www.lapeetch.com
INTERVIEW #5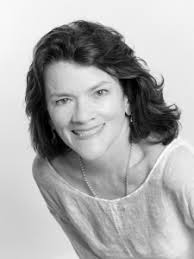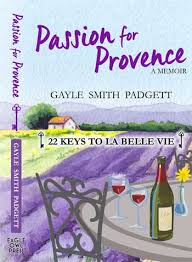 How to Retire to Provence
($22.50 CAD) Click HERE to Purchase
Tuesday, September 14th 2021
12:30 EST/9:30 am Pacific/6:30 pm Paris/5;30 London  
Gayle Smith Padgett, a native of Washington state and author of Passion For Provence, will relate with her witty candour and humour, how moving to France was an unlikely choice for an American who studied Spanish and Latin American Studies, lived in Mexico and South America and worked in Germany for half her career.
Yet it happened and now she and her husband Ralph have happily settled into the charming town of Saint-Remy-de-Provence.
Follow Gayle on her website at https://gaylesmithpadgett.com/
INTERVIEW #6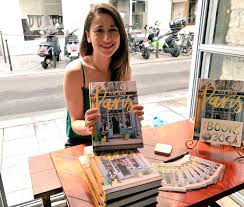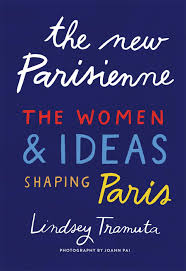 The New Parisienne 
($22.50 CAD) Click HERE to Purchase
Tuesday, October 12th 2021
12:30 EST/9:30 am Pacific/6:30 pm Paris/5;30 London  
Taking on a deeply entrenched French cliché, Lindsey Tramuta's new book The New Parisienne is getting a lot of attention as it focuses on one of the city's most prominent features, its women.
Lifting the veil on the mythologized Parisian woman—white, lithe, ever-fashionable—in this interview, Lindsey demystifies this oversimplified archetype and recasts the women of Paris as they truly are, in all their complexity.
Check out Lindsey on her website at http://www.lostincheeseland.com/about-me/
And on Instagram #lostincheeseland (94 K followers)
INTERVIEW #7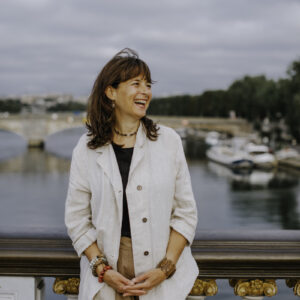 House Sitting in France and Beyond
($22.50 CAD) Click HERE to Purchase
Tuesday, November 9th 2021
12:30 EST/9:30 am Pacific/6:30 pm Paris/5;30 London  
Alison Browne, who calls herself a modern-day nomad, has found all sorts of creative ways to travel through France and other parts of the world. One is house sitting where she has ended up in dreamy family homes taking care of everything from cats and dogs, to two chickens (Clara and Fluffy) and three donkeys (no names provided!)
Alison who now lives in Paris will take us on a tour of these adventures, house sitting in France and other parts of the world.
Check out Alison's website at Dreamer at Heart.org 
*Note: some substitutes may apply due to unforeseen circumstances
---
All of this information is ALSO now posted on my
Any Book promoted on this blog is available on my BOOK CLUB Page.
Thank you for supporting www.womanofacertainageinparis.com
Disclosure Policy: This site uses both affiliate links which may generate, small commissions based on clicks and purchases, and income from the Membership services. These commissions pay for administrative costs of publishing this blog, the labour involved for arranging and setting up these interviews, the giveaways and related services I provide. I pay all of these costs personally, so I always appreciate it when you purchase through my links and support me in my efforts to bring Paris and France a little closer to all of us.  Many many thanks.