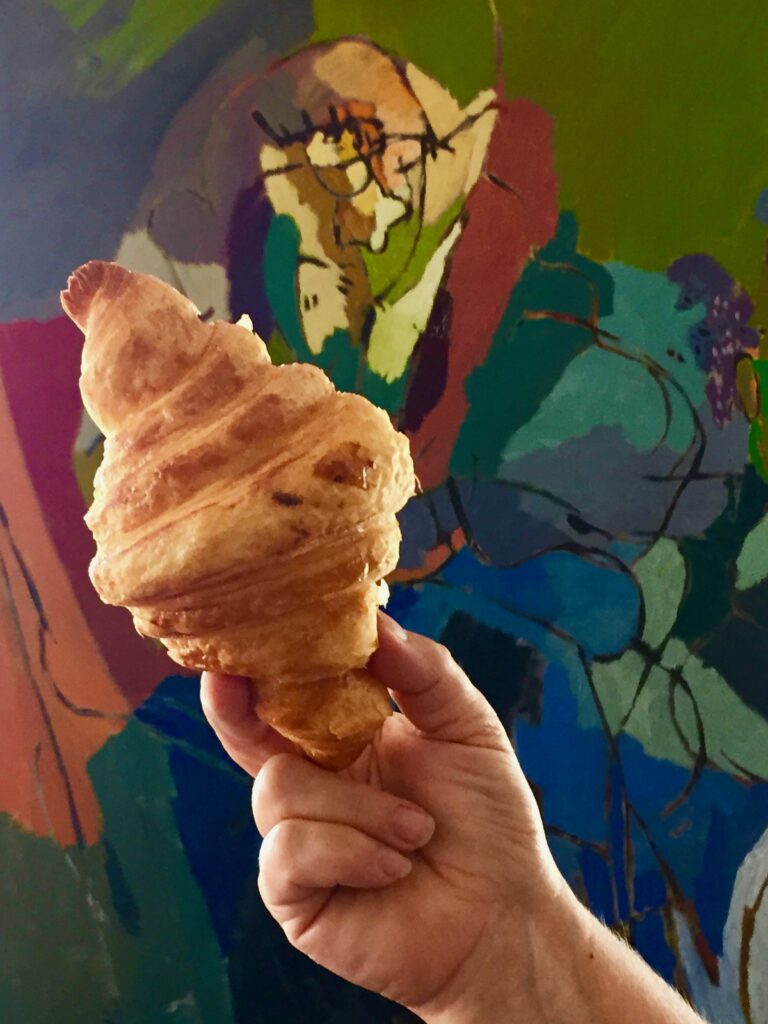 WIN Right NOW! See Today's Contest at Bottom of Blog!*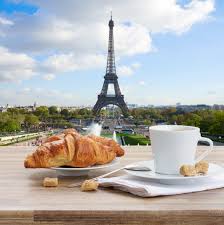 Did you know that yesterday was National Croissant Day in France?  Celebrated every year on January 30th!
I have such delicious memories, waking in Paris that first morning after I arrive, catching the intoxicating whiff of fresh-baked goods from the local boulangerie. As you probably know, there is at least one bakery on every block.
I would eat a croissant every day if I could, and once did when I was younger. Proof? I gained 30 pounds in three months!
FYI: ONE French "croissant au beurre"  (literally made with layered sheets of butter in between the pastry) has on average more than 200 calories, and more striking still, contains 40 percent of one's daily recommended allowance of saturated fat. (Note: a whole baguette has only 130 calories).
French people generally consume croissants for breakfast but for obvious reasons, only once and a while, not every day.
I have also noticed that they also eat them in a particular fashion. They unfold the layers, starting with the crunchy middle, and then nibble each of the ends, usually dunking them in their coffee.
(Personally? — Yuck!)
How To Pronounce "Croissant"!
You hear English speakers pronounce the word in all manner of ways.  The closest thing to a "croissant" that many of us grew up with was Pillsbury Crescent rolls, so I have heard people still pronounce the original French version as  a "crescent."
If you Google how to say "croissant",  you will get both a similar English pronunciation and the more French one.
Try to say the words phonetically to yourself and you will see what I mean.
"kruh·saant"   (With a "t" at the end, this is not French but you hear it a lot.) 
"krwa
·
san"     (This is the French version — with the "t" is silent at the end.)  
Personally, I think it is more of a "kwa" sound, and it does take practice to pronounce that first syllable — reaching far back into the throat.
But it is so satisfying to line up at a Paris bakery, and when it is your turn, to speak up, enunciating as clearly as possible, "deux croissants s'il vous plaît " and have the baker nod in your direction.
I can't wait to have that experience again!
In the meantime, if you can find a bakery that is open, and makes croissants, indulge and honour the day after National Croissant Day!
P.S. There is also a National Escargots Day in France!  Do you know when that is?
Don't Miss This Date!  And Today's Contest*
Tuesday
Feb. 9th at 12:30 EST
Sonia Choquette will be my guest on February 9th for a 40-minute interview where she will talk with me about her life, her life in Paris, and her work.
In this interview, I will be giving away TWO of her books, Waking Up In Paris, but also Walking Home, the story of walking the Camino de Santiago, which Sonia did on her own, persevering despite painfully injuring her feet, and enduring cold and rain for the lion's share of the trip.
This is indeed a story of resilience and commitment to testing yourself!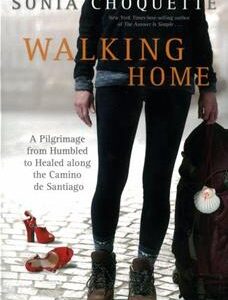 So Save The Date:
February 9th at 12:30 pm EST/9:30 am Pacific
6:30 pm in Paris/5:30 pm in London
CLICK HERE TO REGISTER
($22.50 CAD*)
**Important Note: The cost of attending this interview is in Canadian dollars to make it super affordable for everyone, AND you will get the benefit of the exchange rate if you are paying in US dollars, Euros, or Pounds.  

*WIN RIGHT NOW in Today's Contest!
Today's Contest: The 5th Person to sign up for this interview right now will receive a copy of Sonia's book above — Waking UP In Paris!
I also invite you to check out The Virtual Adventures Club's Annual membership and other upcoming Interviews in 2021.
Note: For those of you who have signed up for the Annual Membership, you are already signed up for the interviews! No need to do anything more.
Brought to you by www.womanofacertainageinparis.co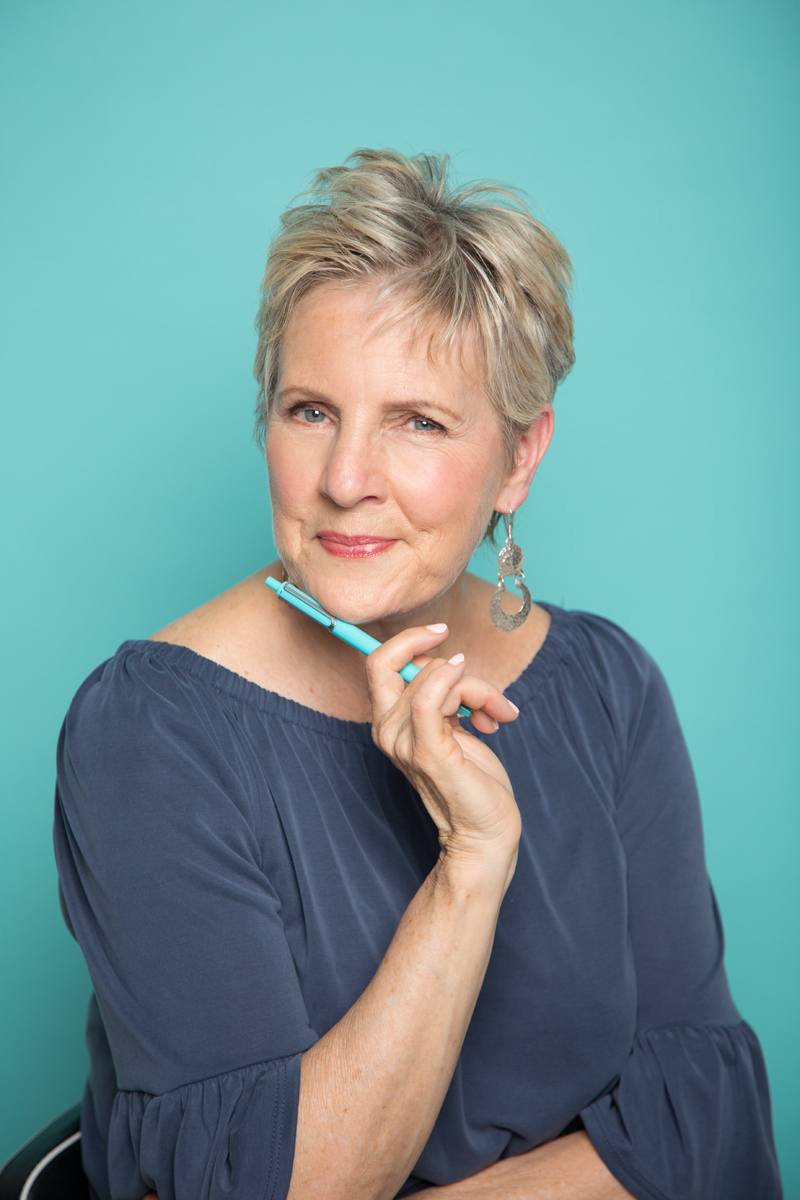 Diana Bishop the founder of The Success Story Program and A Woman of a Certain Age in Paris as well as a well-known correspondent with over 25 years working for CTV, CBC News, and NBC News. She loves travel, writing, and all things Parisienne.