Buying a Chateau In France!
Happy Valentine's Day!
Lots of love in today's blog!
Many of you, like me, might be a fan of the run-away hit British TV show, Escape To The Chateau starring Dick and Angela Strawbridge.
The couple sold their two-bedroom apartment in Essex England to buy (for 285, 000 pounds!) a dilapidated 19th-century French chateau with 45 rooms and have worked tirelessly to restore it back to its former glory.
If you love their story, you will enjoy next month's guest for The Virtual Adventures Club.
Australian Jane Webster and her husband Pete were on their honeymoon back in 1990 when they visited a beautiful chateau in Normandy outside of Paris.
Besotted with the idea of owning a chateau, Jane kept a book on French chateaus beside her bed, in the hopes that her intense focus on her dream would make it happen.

Le Château de Bosgouet
That dream came true in 2005.
Ok, like many chateaus in France that have fallen into disrepair, this one needed a lot of work.
Le Château de Bosgouet is northwest of Paris near Rouen.  It was built in 1843, in the style of Napoleon III, on 50 acres, and is five stories high.
If you think 45 rooms to renovate is formidable, imagine 72 rooms!
"We will never be done," Jane told me.
But what has been done is beyond glorious. Living rooms, sitting rooms, drawing rooms, bedrooms, bathrooms, a stunning kitchen, and goodness knows what others there are!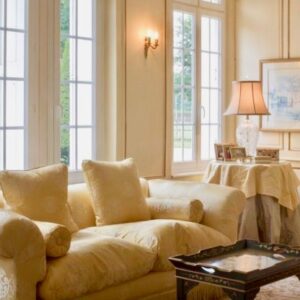 The French Table
While living there is spectacular I am sure,  Le Château de Bosgouet is also the backdrop for Jane's ever-expanding offerings.
Jane is a gourmet and has been running a unique culinary experience (and cultural experiences also) where groups of up to twelve people spend a week learning about French food and wine from world-class chefs.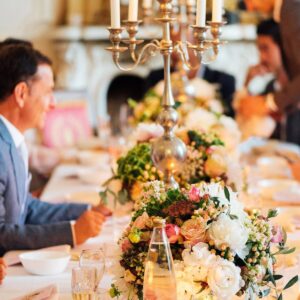 Jane detailed the experiences of organizing cooking classes, meals, and other activities, as well as restoring the Château de Bosgouet in a book titled At My French Table (2008). The book also included seasonal recipes, including some of her originals, and hundreds of beautiful photographs.*
In 2018, she added Château Life and French House Chic to her repertoire, beautifully designed coffee table books with recipes, table settings, and magnificent interior design that embrace French style and traditions.*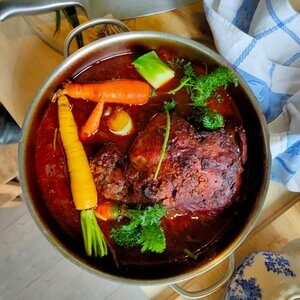 In 2019 Jane added long-term stays for individuals who wanted to spend a month or more at the chateau from April to October. The program offers all the trimmings of chateau life.
"You can sit and write, paint or meditate for an entire month or visit markets, dine in exquisite restaurants, visit gardens, other chateaux, exhibitions, artisans all hand-picked by Jane through deep forged relationships over the past 16 years."
"You might like to join a cooking class, a publishing workshop, a French lesson, a sewing circle, or just go for long beautiful walks where the patchwork quilt!"
Gosh after the year we have had, doesn't this sound wonderful?
Wouldn't you love to hear more?
You can. See below!

How To Buy A Château!
My Interview with Jane Webster
Owner of Le Château de Bosgouet
TUESDAY MARCH 9TH at 12:30 pm EST/9:30 am Pacific,
6:30 pm in Paris, 5:30 pm in London
CLICK HERE TO REGISTER
Jane will take us on a tour of some of the château and share her story
Check her out on her website  https://www.thefrenchtable.com.au/
And on Instagram at #janewebsterthefrenchtable (26K followers)
NOTE: Annual members do NOT need to register for this interview. You are already registered.
(NOT an annual member yet? Click HERE to go to The Virtual Adventures Club to find out more.)
NOTE: There is a small administrative fee for this interview. It is posted in Canadian Dollars, and if you are paying in USD, euros, or pounds, you will get the benefit of the exchange rate.
*NOTE: Jane's first two books are out of print now so they have become collector's items. On Amazon, you can get a hard copy of At My French Table for $648.00 CAD/399.95 USD, and Château Life is a bargain at $288.21 CAD/200.87 USD!
Disclosure Policy: This site uses affiliate links that may generate, small commissions based on clicks and purchases, and income from the Membership services. These commissions pay for administrative costs of publishing this blog, the labour involved in arranging and setting up these interviews, the giveaways, and related services I provide. I pay all of these costs personally, so I always appreciate it when you purchase through my links and support me in my efforts to bring Paris and France a little closer to all of us.  Many many thanks.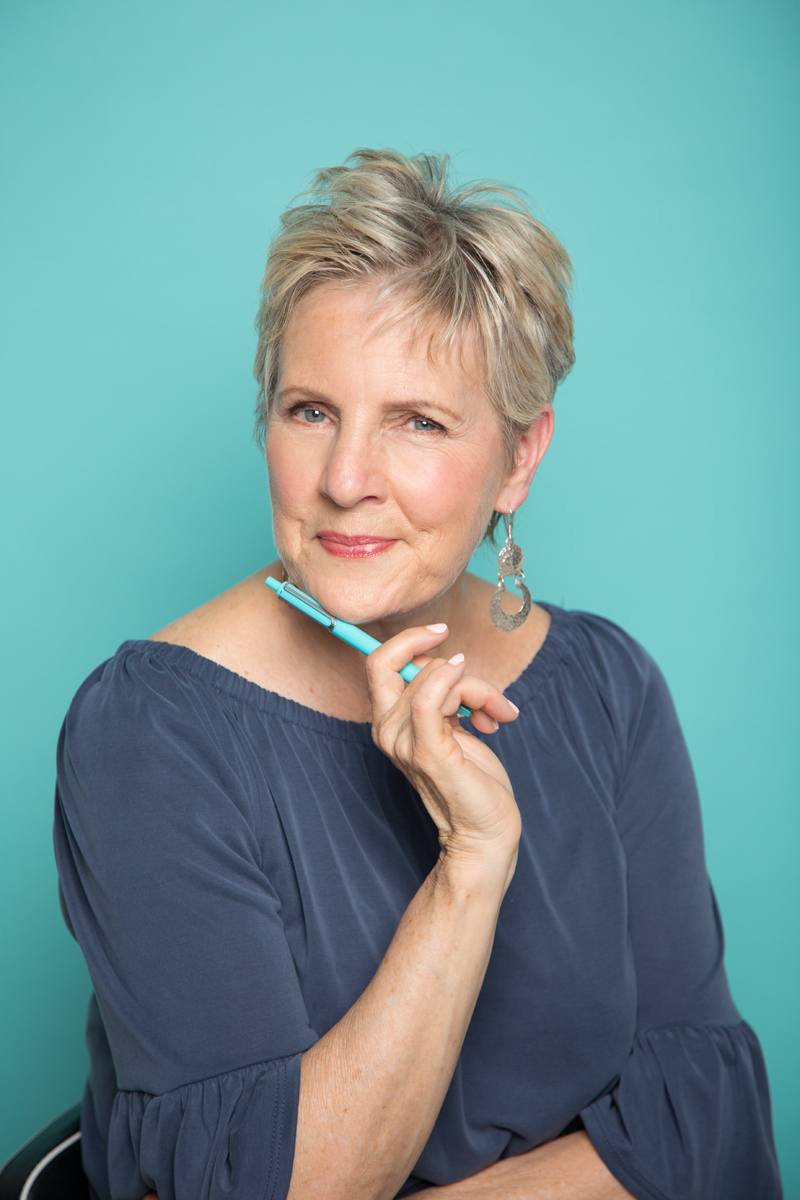 Diana Bishop the founder of The Success Story Program and A Woman of a Certain Age in Paris as well as a well-known correspondent with over 25 years working for CTV, CBC News, and NBC News. She loves travel, writing, and all things Parisienne.