Life of A B&B Owner In Paris!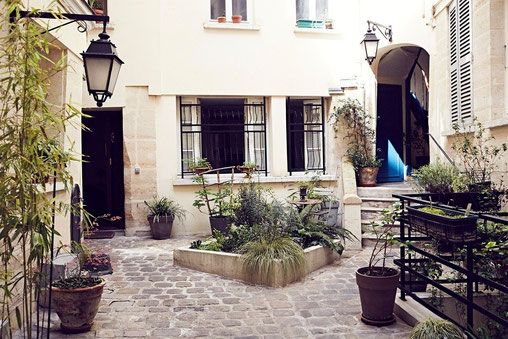 In the 2nd arrondissement in the heart of Paris, 7 minutes from Le Louvre, you will find Rue D'Argout.  
On that quiet narrow street, close to just about everything you would want to enjoy in this fabulous city is a jewel of a B&B called Key2Paris
that sits at the end of a courtyard behind two large blue doors.
It is owned by a most engaging woman of a certain age.
Her name is Martinn which is actually a play on words — combining Martine, with the word "Inn."
Since 2007, Martinn has been hosting, in the south of France, and also in Paris, a revolving door of international guests mostly from Canada, the U.S, Britain, Australia, and New Zealand.
All sorts come to stay from singles to couples, from professionals to artists and writers.
"One minute I am hosting a judge and the next a cleaning lady for a famous soccer player," Martinn says.
Personally, I have always enjoyed meeting the hosts of places where I have stayed in Paris.
It adds to the experience and puts a human face on Paris for me.  So, I wanted to know more about Martinn.
Martinn is a divorced mother of three and was a pharmacist by profession.  She actually owned a pharmacy on the same street as the B&B.
Martinn went to the U.S. for a few years, (hence she speaks English), and when she came back eventually decided she wanted to go into the hosting business.
Hers is not a typical B&B.
Instead of a bedroom in someone's house, Key2Paris offers a self-contained one-bedroom apartment with a fully-equipped kitchen.
Martinn makes a welcoming breakfast, and patrons can also order her "table d'hôte", a feature where she will cook individual gourmet meals for you.
However, with their own kitchen, guests really do enjoy the fact that they are independent and don't have to go out for all of their own meals.
Still, Martinn is always around to help or answer questions or make suggestions about what to see and do in Paris.
She makes lots of new friends this way too.
"We go to food markets or cook together, or go out to a restaurant. I have even invited some of my guests to family dinners."
She sometimes shares her museum passes, and her guests rave about her knowledge of the quartier's history, architecture, bistros, and cafés.
Two of those guests who have gone back year after year are Win Kuplowsky, (a loyal follower of this blog) and her husband Walter.
Win introduced me to Martinn.  (Thank you again Win!)
Here's hoping we can all get back to our travel routines one day soon.
I know where I will be booking!
You can find out more about Martinn and her B&B Key2Paris on her website link HERE.
You can also follow her on Instagram at #martinnkey2paris.
I know she would love to connect with all of you!
Now…


Who is the Winner of the GIVEAWAY for Annual Members?
ACTUALLY, TWO of my cherished annual members both sent emails at the same time with the correct answer (It was indeed "Croque Monsieur" that I made as my first French recipe for this blog) that I thought I should reward them both.
So congratulations to Nicki Albrecht and Penny Henson. 
You both have won One Cooking Class with LaCuisineParis.com
Go and have a look at the class that you want by perusing the website above.
I will submit your names to Jane Bertch and she will contact you.
Didn't win this time?
You can still check out Jane's website, and her variety of cooking classes and online video classes to learn to make everything from croissants to French sauces.
But I Am Not Finished Yet!
Sign up for my upcoming Interview
"Travelling Solo in France as a Woman of a Certain Age"
And you will be eligible to WIN the author's book in a Giveaway Draw!

Please join me for my Conversation with Gail Schilling

TUESDAY, April 6th, 2021
12:30 EST/9:30 am Pacific/6:30 pm Paris/5:30 London  
REGISTER HERE
   ($22.50 CAD**)
NOTE: Annual members do NOT need to register for this interview.
You are already registered.
(NOT an annual member yet? Click HERE to go to The Virtual Adventures Club to find out more.)
NOTE: There is a small administrative fee for this interview. It is posted in Canadian Dollars, and if you are paying in USD, euros, or pounds, you will get the benefit of the exchange rate.  Cooking classes for this first of four Annual Members Giveaway have been very kindly donated by LaCuisineParis.com, and we are most grateful for their participation.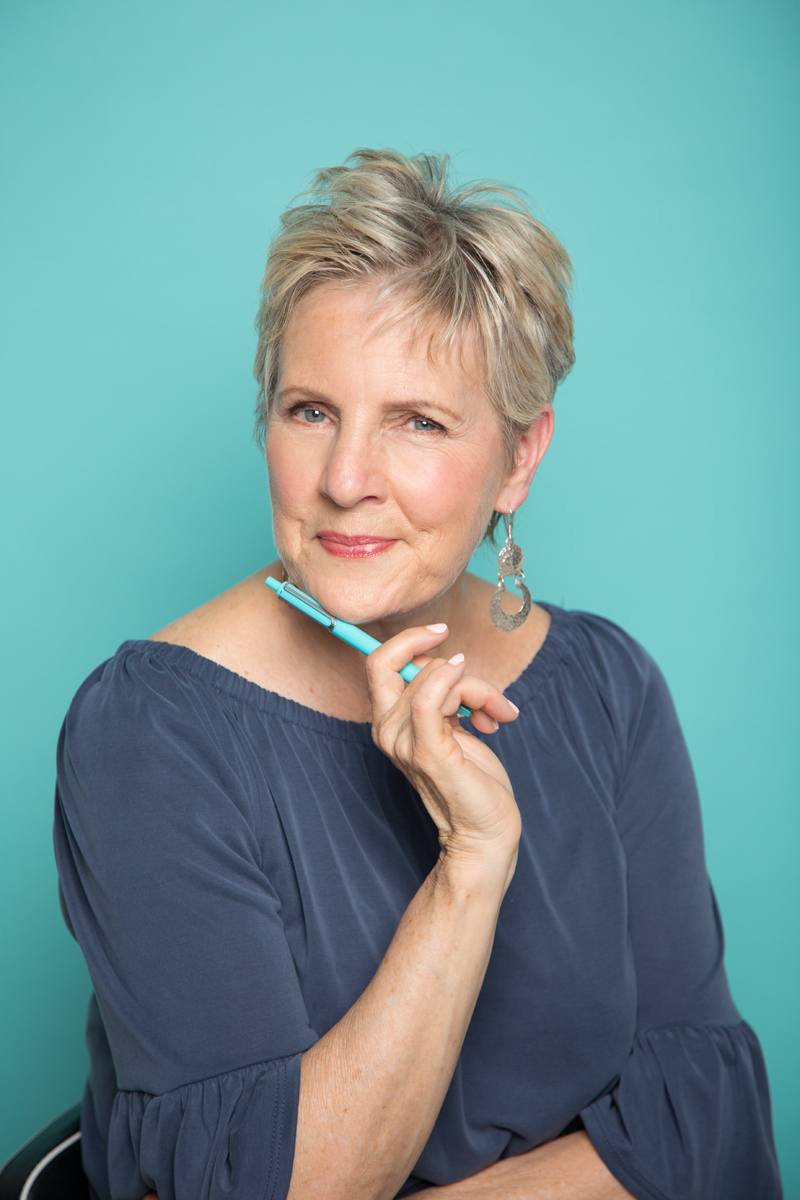 Diana Bishop the founder of The Success Story Program and A Woman of a Certain Age in Paris as well as a well-known correspondent with over 25 years working for CTV, CBC News, and NBC News. She loves travel, writing, and all things Parisienne.