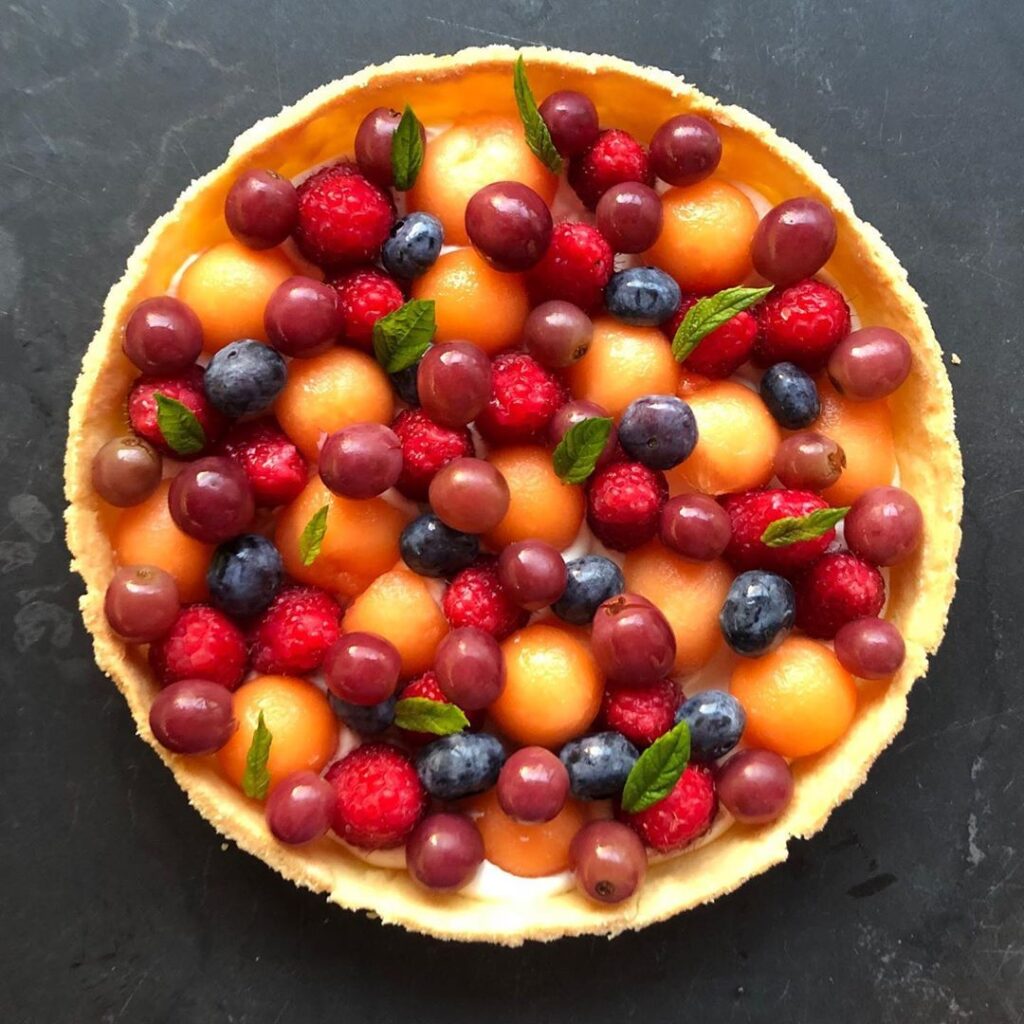 Since I started this blog, I have made many new friends around the world, and one of them I found on Instagram under the name #StephenCooksFrench.
Even though I have never met Stephen, or know what he looks like, (he prefers to stay anonymous!), he has become a part of my Francophile family and I wanted to share him with you.
Stephen posts a delectable French dish of some kind almost every day.  He takes pictures looking down onto the finished product which makes for the most gorgeous presentation.
People, all around the world, follow him and love him as I do.
#StephenCooksFrench In His Own Words
"I was nineteen when I first went to Paris, gauche and hungry, I headed for Bouillon Chartier, a Belle Époque brasserie where the waiters' white aprons blinded my eyes and the menu was uncompromisingly in French. 
After a plate of escargots, I celebrated my triumph over the snail-tongs with a pichet of vin rouge.  I was amazed when the waiter totted up my bill on the paper tablecloth – and as soon as I got home I bought a copy of Elizabeth David's French Country Cooking.
However, it was only many years later, when I fell in love with François, that I began to learn how to present food in the French domestic style.  Cooking with him, and with friends and family, taught me when to dress a salad and how to plan a menu…
François and I lived for many years in central London, but in 2015 we moved to Kent, where I found if I wanted a decent baguette, I'd have to make my own.  My bread-making has improved – and the fruits and vegetables we grow in our garden make leaving London worthwhile.
My larder and kitchen cupboards are packed with French ingredients; farines, cornichons, moutardes, vinaigres, etc. 
And wines of course.  My favourite – which I've drunk only a very few times – is Chateau Lynch-Bages.  Regrettably, I must wait until next year to open another bottle!"

A Three Course French Meal by #StephenCooksFrench
Stephen has also very graciously offered to give us three of his recipes for an entree, plat principal, and dessert.
He says together they take less than fifteen minutes to cook and can feed the solitary diner, or two, or a group.
MENU
Avocat en vinaigrette
Avocado vinaigrette
Croute Savoyarde
Baked cheese & ham on wine-soaked bread
Compote de fruits
Lightly-cooked berries in Crème de Cassis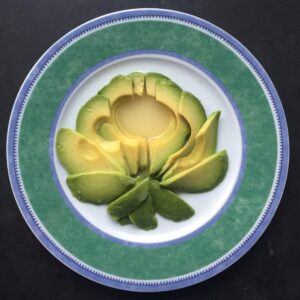 Avocado Vinaigrette Recipe:
1 perfectly ripe avocado per person
1 teaspoon of Dijon mustard
1 tablespoon white wine vinegar
70ml sunflower oil
Juice of half a lemon
Peel and stone the avocado, slice or dice it, and place in a bowl with the lemon juice
Whisk together the Dijon mustard, white wine vinegar, and oil in a bowl.
Tasted adjust if necessary; to reduce the sharpness of the dressing, add a splash of water.
Arrange and dress the avocado just before serving.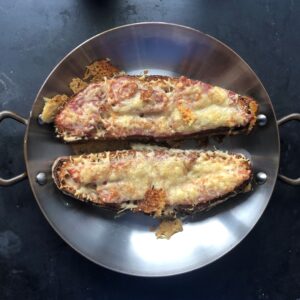 Croûte Savoyarde Recipe:
1 slice of day-old sourdough bread per person
1 slice of ham
1 clove of garlic
A small glass of dry white wine
A handful of grated cheese – Emmenthal, or Beaufort, or Gruyère for example.
Rub the bread on both sides with the garlic, place on a rimmed baking sheet, and douse with the white wine.
If the bread is very dry let the wine soak into the bread for 5 minutes.
Top the bread with a slice of ham and scatter on the cheese.
Bake in a hot oven for 15 – 20 minutes until the cheese is sizzling and cooked to your liking. Serve very hot.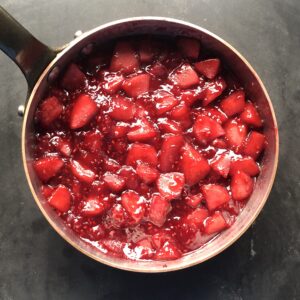 Redberry Compote Recipe:
A good handful of mixed red berries per person – and yes, you can use frozen.
Caster sugar to taste.
A good splash of Crème de Cassis person – or a splash of water if you prefer.
Wash and hull the berries, cutting any large ones in half.
Place in a pan, scatter over the sugar and whichever liquid you prefer and bring to the boil.
Let the berries simmer for only a couple of minutes – they should be softened but not turned to pulp.
Let the berries cool in their juice. Serve them just as they are, or with ice-cream, or yogurt, or cream, or Crème Chantilly.
If you have not already done so, run to Instagram and follow #StephenCooksFrench. It will make your day!
Bon appétit and Happy Easter to all!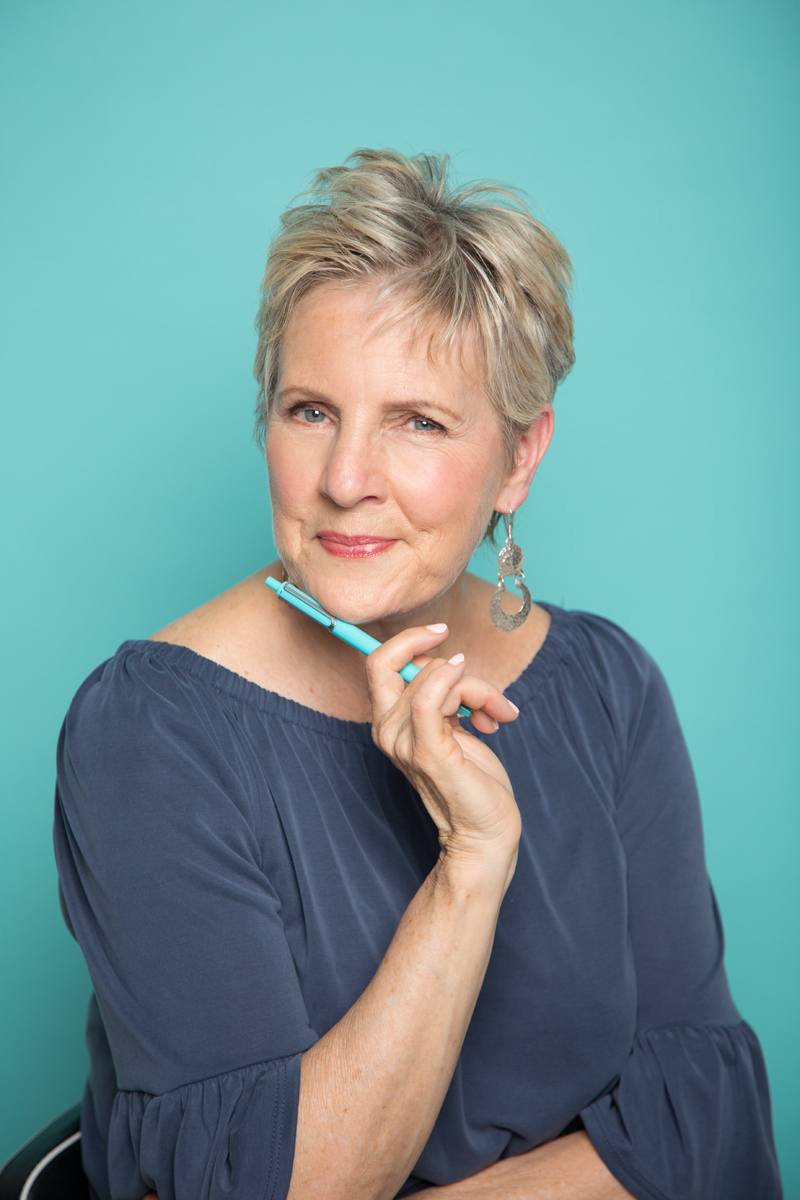 Diana Bishop the founder of The Success Story Program and A Woman of a Certain Age in Paris as well as a well-known correspondent with over 25 years working for CTV, CBC News, and NBC News. She loves travel, writing, and all things Parisienne.