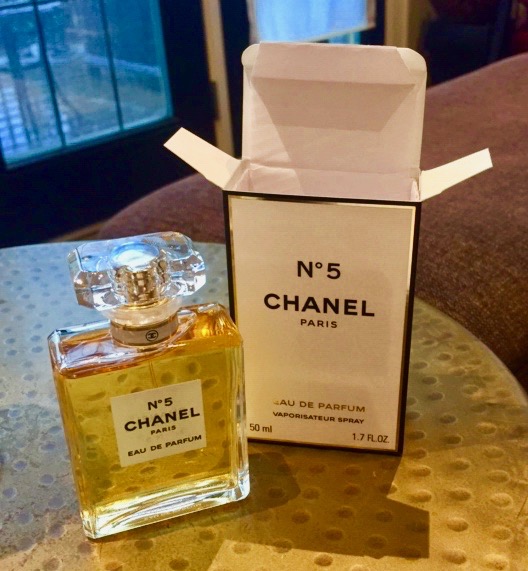 I learned only recently that Chanel N°5, still one of the world's most popular fragrances,  turned 100 years on May 5th, 2021
Wow, talk about aging gracefully!
Do you remember the first time that you spritzed some Chanel N°5?
As a teen (probably casually dressed in an unattractive pair of madras shorts and a t-shirt) I snuck up to the perfume counter at one of our well-known department stores.
Patiently waiting for the salesgirl to be busy elsewhere with a real paying customer so that she did not notice me.
Chanel N°5 was my indoctrination into a growing obsession with Frenchness, and I was willing to risk getting caught to douse myself in some of its magic.
It was always worth it to walk away afterward knowing that I was leaving an invisible but probably overpowering trail of sophistication — despite my appearance.
Coco Chanel launched the new scent in May 1921, hence the Number 5 for the fifth month of the year.
Most fragrances of that era were created from the note of a single flower or two, but Chanel wanted to compose a modern more textured perfume for women.
In her unique formula, she included may rose, tuberose, iris, rose geranium, and jasmine.
In fact, it takes about one thousand jasmine flowers, all handpicked, to make one bottle of Chanel N°5.
The perfume's bottle was also meant to be avant-garde, departing from the more ornate bottles, hence the square shape, black-lacquered stamp and stark font and label.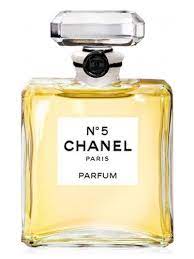 Perfume Counter in Paris
When I am in Paris, I always visit the Chanel perfume counter at Galleries Lafayette.
No need to sneak up there. The sales clerks are kept so busy with global tourists that I can leisurely explore undisturbed.
There you can see the astonishing array of Chanel perfumes, many of which you can only get in France, as well as the plethora of Chanel N°5 scent types to choose from; Eau de perfume, eau de toilette, Eau première, l'eau, and lord knows what else!
Easy peasy to steal a spritz or two, except which one do I choose?
*NOTE: Special thanks to  Luci Rizzo for the featured photo of the perfume.  Luci won this bottle of perfume in one of my first Giveaway Draws.
French Perfume — Take My Quiz!
There is so much to know about perfume and it is fascinating.
Read about what I learned by taking a tour
of the Fragonard Perfume museum in Paris,
and then take my quiz.
CLICK HERE to Check out the Blog Post
Brought to you by www.womanofacertainageinparis.com
Disclosure Policy: This site uses affiliate links that may generate small commissions based on clicks and purchases in order to support the costs of running this site.  Any products that I give away are personally purchased by me unless otherwise specified. I write all the content on my site unless otherwise specified. And I respect the privacy of my subscribers and do not share their information with any other party or organization.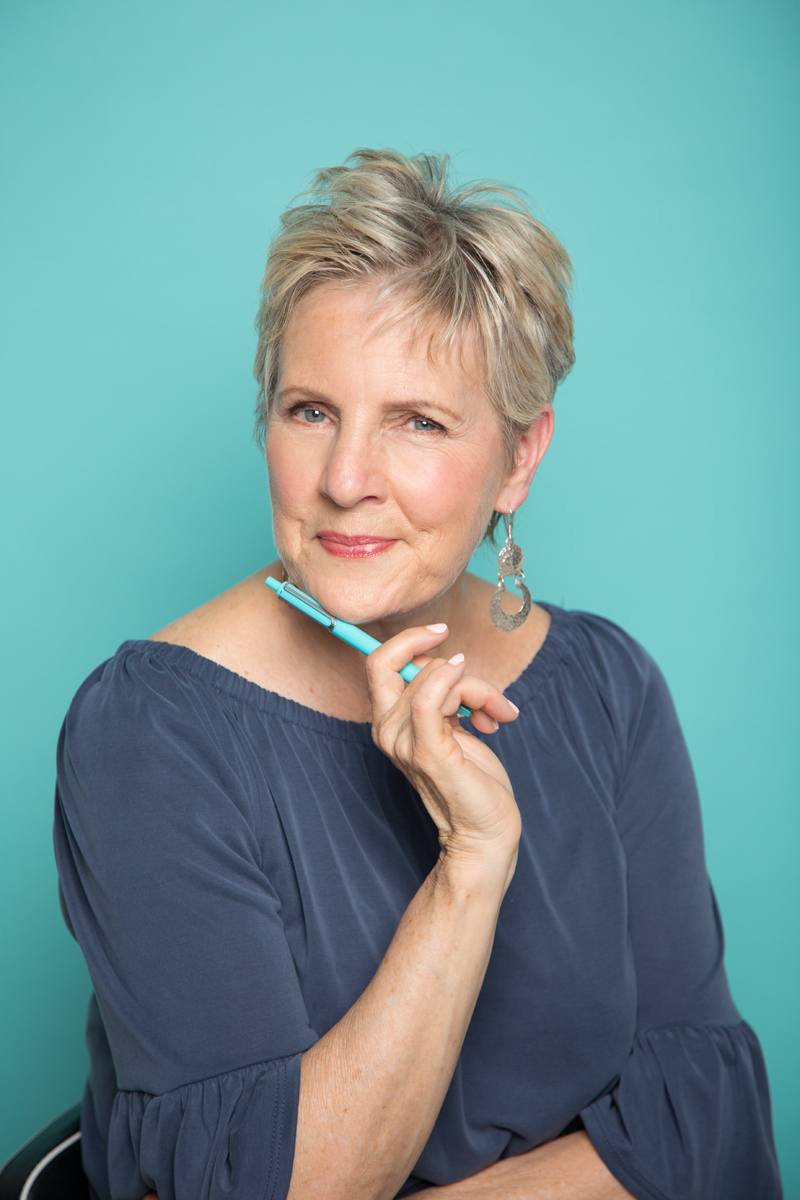 Diana Bishop the founder of The Success Story Program and A Woman of a Certain Age in Paris as well as a well-known correspondent with over 25 years working for CTV, CBC News, and NBC News. She loves travel, writing, and all things Parisienne.