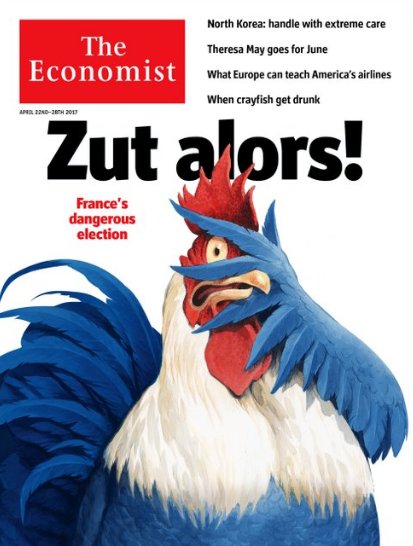 Ok. Tell me honestly.  In all of your French travels, have you ever heard a French person utter the words 'Zut Alors?"
Damn! Darn! Shoot!  However it really translates, I have seen it in French cartoons, and even on T-shirts, but never once have I heard any French person utter that phrase in a fit of excited exclamation.
However, it did figure prominently in my earliest French education, when to show off our "bilingual" skills, my classmates would periodically exclaim for no reason at all "Zut Alors!"
Which pretty much tells you how I learned French.
They did not have French immersion when I was growing up, and my teachers in high school were English speakers speaking French (and passing on to us their English accent.)
When I did my BA  with a specialization in French, I studied in the language lab like a maniac, only to arrive at a French-speaking university to do a year fellowship in Quebec where I didn't understand a word anyone was saying.
The accent was so very different, and there was a whole slew of new words and phrases that were never found in any of my French textbooks.
Things like —
"C'est plate" meaning "boring" but can also mean "sad" or "unfortunate" depending on the context.
"Il fait frette." – "It's friggin' cold."  Very handy once you know what it is like to experience a Quebec winter.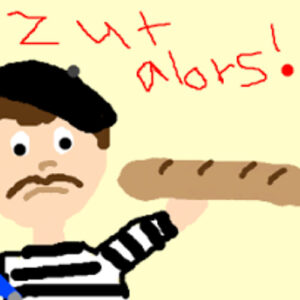 Then I went to France, where I had to adapt back to the accent that I had learned at school, but where everybody was speaking faster than I had ever heard before.
To add to that, I was now speaking French with a Quebec accent.
It confused people.
Still, all of this has been the greatest fun.  There is nothing that makes me happier than to be parachuted into a group of French speakers (in France or in Quebec) and to feel part of the conversation.
It has taken me many years but I am now pretty comfortable in my second language.
Always something new to learn of course, and as such, I have reached a new plateau in critical analysis.
I studied Chinese for 4 years and made serious mistakes that involved calling someone's mother a horse.
The mother took it well, thankfully, because when speaking that language, native speakers were impressed that I made the effort.
However, I have noticed that the more one improves in French the more one feels the weight of l'Académie Française, the authority on all matters relating to the French language.
On my last trip to France, a shopkeeper wagged her finger at me in mid-conversation when I said something about scarves being very popular (populaire) in France.
The woman scolded "Non, Madame, c'est pas le bon mot!" | "that is not the right word!" and then walked away without educating me on what word was wrong or what the right word was.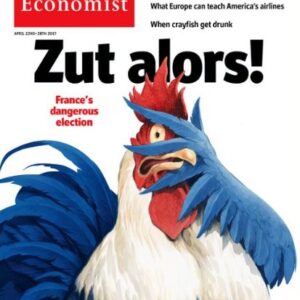 However, I was more flattered than offended. The woman obviously felt that my French was good enough to criticize.
Too bad that I didn't remember that one well-learned phrase. It would have been so much fun to have replied  — Zut Alors!
Check out my Blog Post called Speaking French where I go into more detail
bout learning to speak French, the long and hard way
while still having so much fun!
Let Me Hear from you!  Please Comment Below.
So what has been your experience learning French, or trying out a
few French phrases when in a French-speaking environment?
If you are a francophone, what has been your experience
with us anglophones mangling your beautiful language?
We all like to read your comments, so please comment below.
(Instead of replying to this email directly where only I get to see it!)
Once again Congrats to Julie Buckley!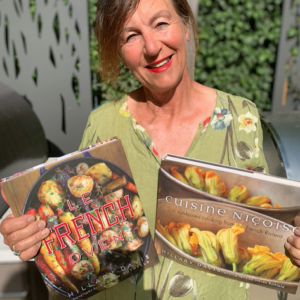 Julie won the 2nd Giveaway for Annual  Members and very kindly sent in a picture
with her gift that she received this week.
Two beautiful hard-cover cookbooks by Hilary Davis called
The French Oven and Cuisine Nicoise.
Always delighted to get a picture of the winner
and actually seeing one of my readers.
Julie, can we expect pictures of a recipe
that you cook from the books?
We sure hope so!
Brought to you by www.womanofacertainageinparis.com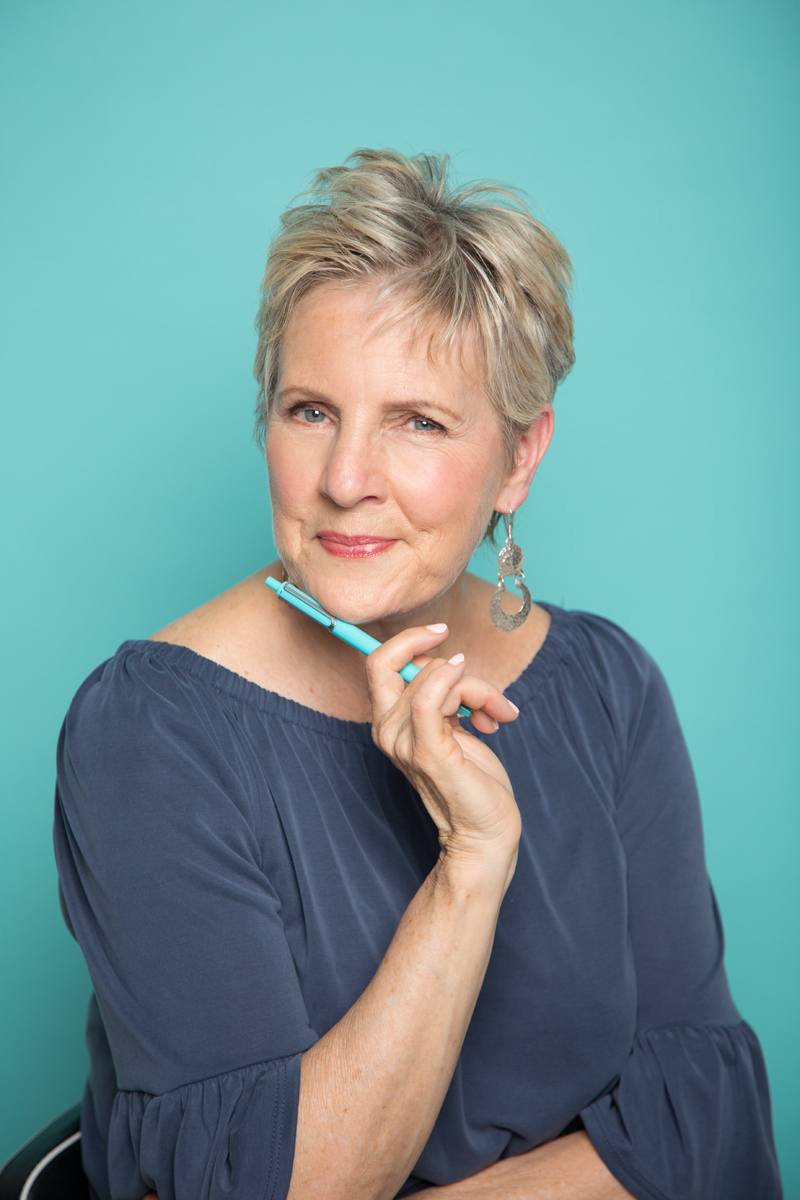 Diana Bishop the founder of The Success Story Program and A Woman of a Certain Age in Paris as well as a well-known correspondent with over 25 years working for CTV, CBC News, and NBC News. She loves travel, writing, and all things Parisienne.