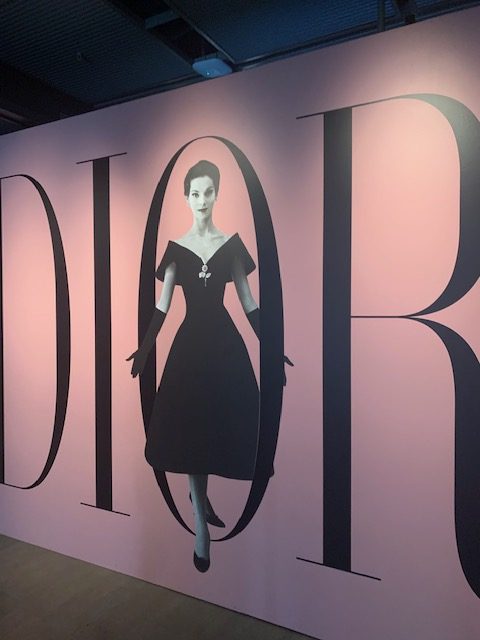 How do you feel about the cinched-in waist?
Personally, I miss fashion where suits were tailored and people wore dresses that accentuated one's waist.
When one is on vacation and it is 38 degrees celsius| 100 degrees Fahrenheit outside, I say, find an air-conditioned museum to visit.
Which is what I did one day while I was in Montréal.
As luck would have it, there was a Christian Dior exhibit at the McCord Museum that highlights the post-war decade (1947 -57 )  of breathtaking fashions from the House of Dior.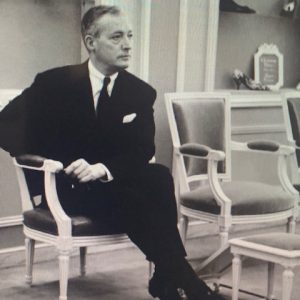 This was the era that Dior introduced the "New Look" to the fashion world with those cinched waists that I love so much, day and cocktail dresses, tailored suits and also reviving the elegance of ballroom dresses that celebrated ultra-femininity.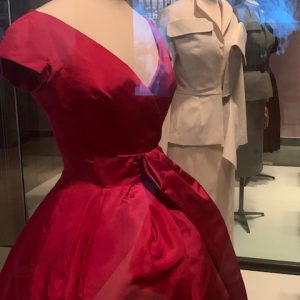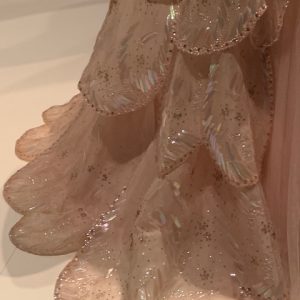 Here is what is written about this exhibit:
"Christian Dior's silhouette was based on a corseted, concave torso. It raised the bust and flattened the stomach and accentuated the waist and hips. it fastened tightly with hooks and eyes, making it impossible to dress alone." 
Modernists like Coco Chanel who had introduced a casual chic and comfort into women's fashion lines for the first time, was outraged and quoted as saying, "Dior doesn't dress women, he upholsters them."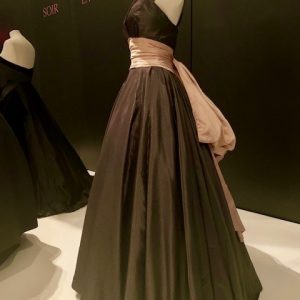 It is interesting to note that during the Second World War,  Dior had designed dresses for the wives of Nazi officers and French collaborators, as did other fashion houses that remained in business during the war, including Jean Patou, Jeanne Lanvin, and Nina Ricci.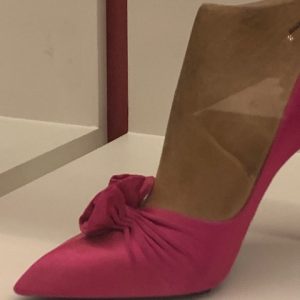 This was in stark contract to his sister, Catherine (1917–2008), who served as a member of the French Resistance, was captured by the Gestapo, and sent to the Ravensbrück concentration camp, where she was incarcerated until her liberation in May 1945.
However,  to commemorate her service, in 1947, Dior named his debut fragrance, Miss Dior in tribute to his sister. (I did not know that!)
Did you know that Dior's favourite model was Eva Peron?
Anyway, no ballroom events in my future but still I think a little Dior elegance goes a long way.
Despite the obvious comfort of sweats, jeans, and the ubiquitous baggy and long tops for the more mature women, I would like to see options for fitted and tailored clothing that hug our curves no matter how abundant they have become!
What about you?
PLEASE Comment below!
Not Yet Registered for my Upcoming Live Interview?
Now's the time!
Guess who won this Author's Book Giveaway?
See below!
Note: If you are an Annual Member you are already registered
and will get your Zoom Link for this Interview next Friday, September 10th!

How to Retire to Provence
with Author Gayle Smith Padgett
CLICK HERE TO REGISTER
Tuesday, September 14th, 2021
12:30 EST/9:30 am Pacific/6:30 pm Paris/5:30 London  
Gayle Smith Padgett, a native of Washington state
and author of Passion For Provence,
will take us on a journey of how she and her husband Ralph
have retired to the charming town of Saint-Remy-de-Provence.
CLICK HERE TO REGISTER
You can also follow Gayle on her website at https://gaylesmithpadgett.com/
WINNER OF LAST WEEK'S SNAP GIVEAWAY!
Sandra Winter from St. Paul Minnesota was the 10th person
to register for the interview after last week's blog.
Congrats Sandra! I know you will enjoy the book and the interview.
NOTE:(I am doing another Book Giveaway
to another Lucky Winner at the end of the interview!)
Note: All photographs I have taken courtesy of the McCord Museum
Note: I am a professional journalist and I search out only the most interesting and accomplished guests who agree to be interviewed based on my reputation.  As a result, there is a small Admin Fee for this Live Broadcast. For more information about the WOMEN OF GLOBAL INTEREST series and upcoming Guests, click HERE
Disclosure Policy: This site uses affiliate links that may generate small commissions based on clicks and purchases in order to support the costs of running this site.  Any products that I give away are personally purchased by me unless otherwise specified. I write all the content on my site unless otherwise specified. And I respect the privacy of my subscribers and do not share their information with any other party or organization.
Brought to you by www.womanofacertainageinparis.com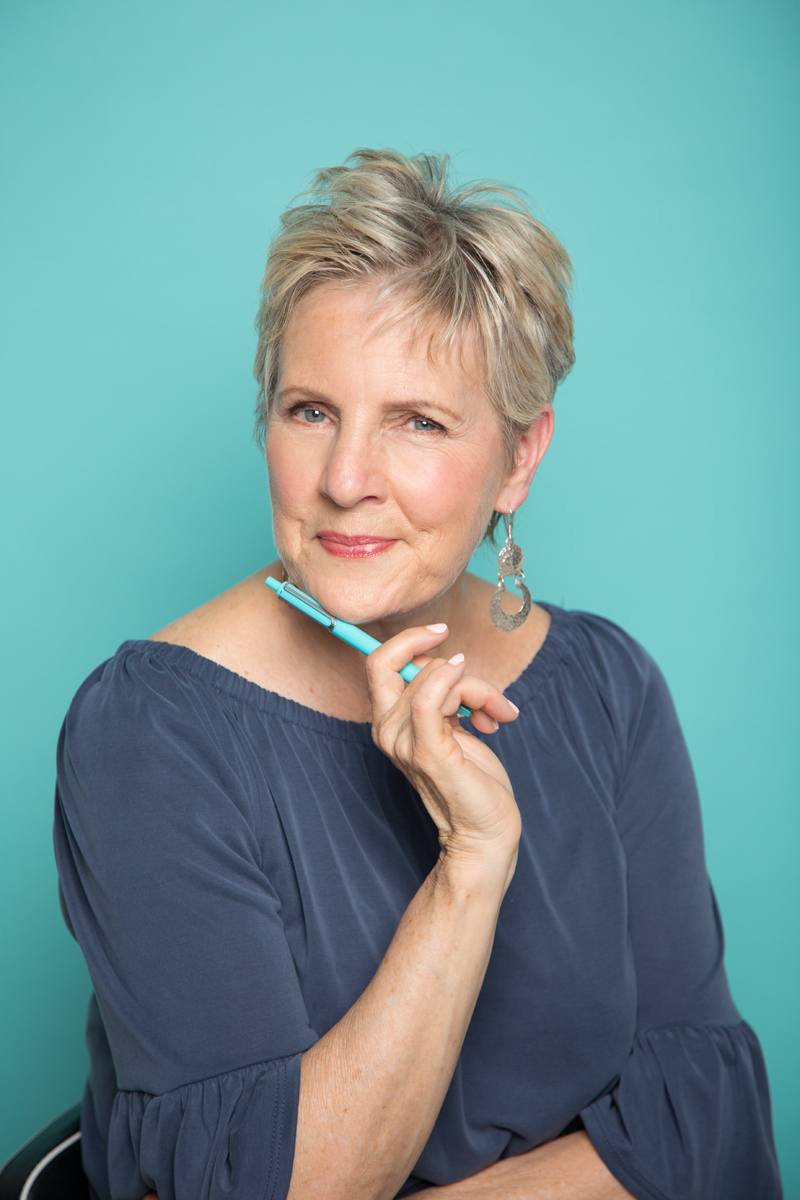 Diana Bishop the founder of The Success Story Program and A Woman of a Certain Age in Paris as well as a well-known correspondent with over 25 years working for CTV, CBC News, and NBC News. She loves travel, writing, and all things Parisienne.