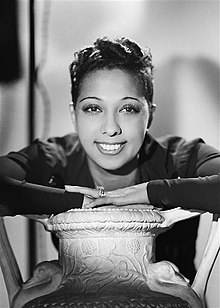 After the interview I did with Lindsey Tramuta and her book, The New Parisienne, The Women and Ideas Shaping Paris,  I started thinking of Parisian-based women who had inspired me as I was growing up.
France's national chanteuse Édith Piaf  ("Je ne regrette rien") came to mind.
German-French actress Romy Schneider (in two of the most powerful films I have ever seen Le Train(1973) and Le Vieux Fusil (1975) is another heroine of mine.)
The complex fashion mogul Coco Chanel, and feminist writer Simone de Beauvoir are also high on my list.
All of these women were, of course, white, and so, I was dismayed to realize that there was no ethnic diversity among the famous Parisian women to which I and others had been exposed.
Then I started reading about Josephine Baker (1906-1975).
Josephine Baker was an African American whose ancestors had been slaves in the slums of St. Louis Missouri.  Not someone you would think would one day be the talk of Paris, Josephine basically grew up living on the street actually getting married for the first time at 13.
Thankfully that did not work out.  (She married three times after that.)
Absolutely nothing was handed to Josephine in her early life — but she had a gift.
She could sing and dance, and most importantly, she was determined to live large. 
In fact, I have read about or met few people of either sex who did so to this degree.
The Marvellous
Josephine Baker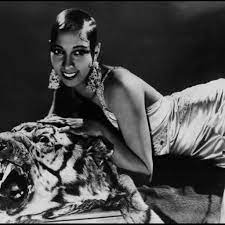 Josephine's destiny turned a corner when as a chorus girl in Vaudeville, she was part of a troop to tour Paris and found herself smitten with the City of Lights.
In what would become a series of firsts, Josephine became the first 'coloured' American to then move to Paris.
Almost immediately Paris also became smitten with Josephine Baker.
She was an instant success —  an iconic symbol and siren of the Jazz Age in the Roaring 20s headlining all the major venues across Europe as an exotic dancer, singer, and actress.
In fact, Josephine was the first black woman to act in a major motion picture — the 1927 silent film Siren of the Tropics,
But that was not all.
During the Second World War, Josephine was recruited to work for French Resistance wherein her access to high-level societal functions proved fruitful in collecting sensitive information about German troop locations.
Josephine risked her life over and over again smuggling info to the appropriate Allied sources using invisible ink on her sheet music.
As a result, she was honoured for her service and bravery including awards such as the Croix de guerre from the French military.
If that wasn't enough of a contribution in one life, Josephine adopted a dozen children of various ethnic backgrounds from all over the world to create a truly multinational and multiracial family, and after the war, became an outspoken civil rights activist.
Josephine refused to perform in front of segregated audiences, and as the only official female speaker, she stood next to Martin Luther King at the March on Washington in 1963.
Such was the stuff that Josephine Baker was made of.  An inspiration to keep living life to the very fullest at any age.
Baker To Be Honoured in Paris in November
What makes a tribute to her so timely is that it was announced that on November 30th Josephine Baker will be interred in the Panthéon in Paris, the first black woman to receive one of the highest distinctions in France.
I am hoping to attend that ceremony while I am in Paris for this newly discovered Parisian heroine of mine.
Note: Sadly, Josephine Baker never achieved the equivalent acclaim or reputation in the United States.
Bonus Offer If You Comment Below!
Who is a Parisienne that you admire or has inspired you?
Love to get your comments.
And here's a bonus.
Never left a comment before?  The first two readers to do so will get a FREE TICKET to my next interview below!
Nothing to lose!
My Next Interview
With another Outstanding Woman in Paris is Coming UP!
Please Join Me For
"House sitting in France and Beyond"
with Alison Browne
Tuesday, November 9th, 2021
12:30 EST/9:30 am Pacific/6:30 pm Paris/5:30 London  
CLICK HERE to Register
Alison Browne has found all sorts of creative ways to travel through France
and other parts of the world.
One is house sitting where she has ended up
in dreamy family homes taking care
of everything from two chickens (Clara and Fluffy) to three donkeys.
Alison who now lives in Paris
where she will  take us on a personal tour of her adventures,
travelling solo while house sitting in France and other parts of the world.
Check out Alison's website at Dreamer at Heart.org 
Note: If you are an annual member of my interview series, you are already registered!
Note: I am a professional journalist and I search out only the most interesting and accomplished guests who agree to be interviewed based on my reputation.  For more information about the WOMEN OF GLOBAL INTEREST series and upcoming Guests, click HERE
Disclosure Policy: Note there is a small admin fee for these interviews to pay expenses. You will be charged in your country's currency–$22.50 CAD per interview/$18.00 USD/13 Pounds/15 Euros.  CLICK HERE to Register
Any products that I give away are personally purchased by me unless otherwise specified. I write all the content on my site unless otherwise specified. And I respect the privacy of my subscribers and do not share their information with any other party or organization.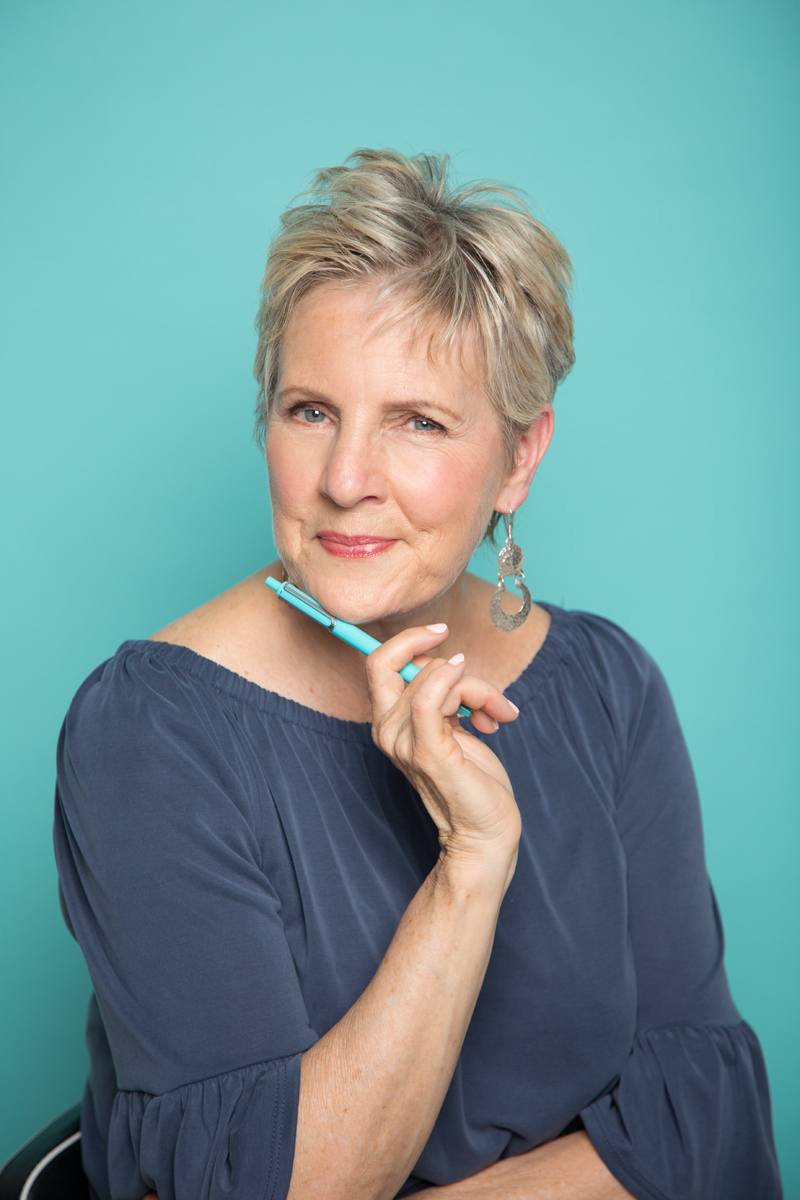 Diana Bishop the founder of The Success Story Program and A Woman of a Certain Age in Paris as well as a well-known correspondent with over 25 years working for CTV, CBC News, and NBC News. She loves travel, writing, and all things Parisienne.