Diana's French Test Kitchen — French Onion Soup
When was the last time you had French Onion Soup…although in France, I guess they just call it onion soup?
In my case, it was ages ago, not as far back as the 18th century when it was invented,  but certainly before I worried about all that salt, cheese and bread.
I also had never made it myself, preferring to order it in a restaurant delivered to my table without all the preparation.
However, as the weather starts to turn chilly, I am craving comfort food and decided that French Onion Soup would be my next French Test Kitchen Recipe. 
French Onion Soup Prep
First I needed to find French Onion Soup bowls which I felt were crucial to the process.
Did I have any?
Nope. Gave them away along with those escargot dishes with the little indentations for the snails and garlic butter.
So I asked three of my friends and neighbours.
"Sorry Diana, I gave those away!" was their answer.
Gave them away eh?
So I made a trip to the ReUse Store — where an entire shelf was dedicated to French Onion Soup bowls of all sorts.
In fact, it looked to me like they had more of them than any other china or crockery.
Now I know why.
But hey, I was in business! I bought two of them.
I enlisted my friend Peg to be my assistant and together we made French Onion soup the way we remembered it — with slow-cooked caramelized onions, beef broth, Cognac, and Swiss Cheese melted over a slice of French baguette.
It became our lunch that day, and a most satisfying one at that.
My Recipe for French Onion Soup
Ingredients
4 cups of Yellow Onions
4 cups Beef or Bone Broth
1/2 Tablespoon of flour
2 teaspoons of Sugar
A few tablespoons of Cognac
A few sprigs of Thyme
One Teaspoon of Dijon Mustard
Swiss Cheese Slices (Gruyere is the tastiest!)
4 tablespoons of Olive Oil
2 Tablespoons of Butter
Salt and Pepper to taste
Mix half the butter with the thyme, mustard and a tablespoon of Cognac to make a paste. Set aside
With half the olive oil and the rest of the butter, sauté the onions slowly over low heat for almost 20 minutes.
Take your time as the process to caramelize the onions is key to extracting the best flavour.
Add the flour and coat.
Add the sugar over medium heat.
Your onions are ready.
Add the 4 cups of broth to the onions and then add the paste for full flavour.
Bring to a slow boil.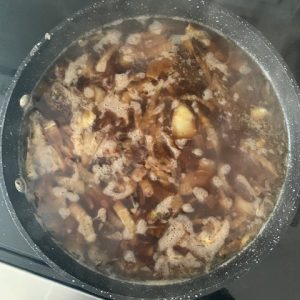 In your French onion soup bowls (that you have discovered deep in your closet or found at a ReUse store near you), assemble a toasted slice of French bread at the bottom of the bowl over which pour a little Cognac.
Ladle in the soup until full.  Add a second slice of toasted French bread on top.
Add two slices of or as much grated cheese as you desire on top of each soup bowl and broil for a couple of minutes until bubbly and golden brown.
Serve alone or with a salad … and you will be right back in a bistro in Paris on a cold and blustery day!
Bon Appétit!
Send Me Your Comments!
What has been your experience with French Onion Soup?
Love to hear from you.
Please comment below where it says "Leave a Reply."
Winner of the My French Gift Box
Yes, we have a winner! For my annual members, I do FOUR Giveaways a year, one every quarter. This fall I did a draw for my personally selected French Gift Box with seven items that scream Paris and France.
The winner of the gift box was Julia Fish from Madison Connecticut!
Congrats Julia, and thank you for being such a loyal follower of www.womanofacertainageinparis.com
Julia was kind enough to send a picture to let me know her gift arrived.
She is sporting the pink Paris shawl. Below were other items in the box.
The last Giveaway for Annual Members for 2021
is coming up at the end of November!
Stay Tuned!
A la prochaine mes amis!
Disclosure Policy: Any products that I give away are personally purchased by me unless otherwise specified. I write all the content on my site unless otherwise specified. And I respect the privacy of my subscribers and do not share their information with any other party or organization.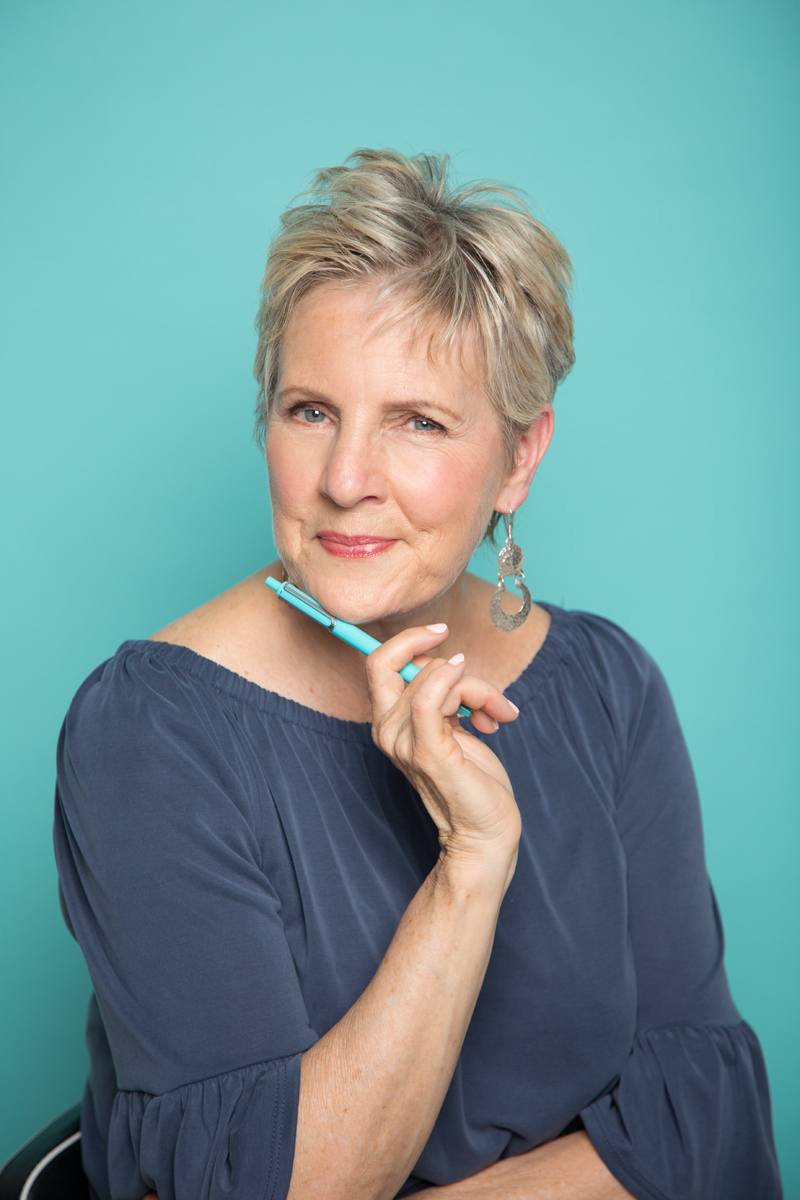 Diana Bishop the founder of The Success Story Program and A Woman of a Certain Age in Paris as well as a well-known correspondent with over 25 years working for CTV, CBC News, and NBC News. She loves travel, writing, and all things Parisienne.