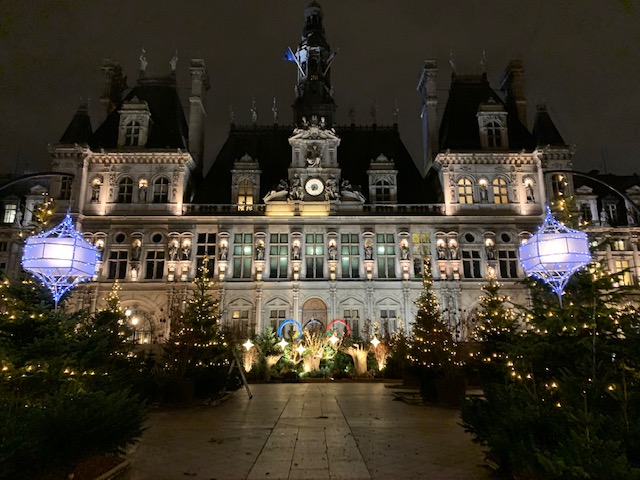 I am someone who believes that the Christmas spirit should start just a few weeks before the 25th.
I cannot stand those TV networks and radio stations that play nothing but Christmas movies and music right after Halloween for heaven's sake!
Being in Paris though, and as of last Wednesday, December 1st,  I was officially smitten with the season.
How could one not be?  While the news continues to be dreadful everywhere,  on the streets of Paris, life pretty much continues except that everyone is seriously masked up.
And lightening the mood thankfully is Christmas which is everywhere.
It takes my breath away to walk almost any street, especially at night, to see the lights and decorations framing the season, twinkling with hope and promise, and making one believe that all could be well with the world.
Along the Champs Elysées, 400 trees are decked out in red lights. The Hôtel de Ville is a vision (featured pic), as are the shops, hotels, restaurants, and passageways that are all a-glitter.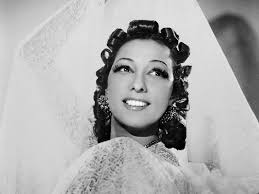 Josephine Baker Immortalized in Paris Panthéon
It was a spectacular night last Tuesday to watch the ceremony for 1920s Jazz siren Josephine Baker, the American-born Parisian who found an ultra-successful career and new home in Paris.
Parisians came out to celebrate the icon becoming one of only 6 women to be inducted in this French hall of fame and the first-ever black woman.
I was down at the bottom of the street snapping pics of the symbolic funeral procession before and as it made its way up to the main building.  Baker's remains are still buried in Monaco where her family has asked that they stay but a plaque will be put up in her honour.
The French military choir sang a song from the Réaistance, and Baker's music ("Paris I am back! and "Two Loves") during the ceremony.) was also featured.   It was moving to witness, and so very very deserved.
If you missed my earlier blog on the incredible life of Josephine Baker CLICK HERE.
Lucheoning with Friends
I have been luncheoning quite a bit this week, starting with a belated Thanksgiving meal at my friend Martine's! She hosted nine double and triple-vaxxed friends from Paris, Canada, and the U.S. with course after course of delicious dishes.
The food was superb, the conversation was lively, and we did not get up from the table for 4 hours or more.
You will be hearing more about the tradition of Lunch In Paris in a future blog. But I will mention here that I also went to Café Lapérouse right at Place de La Concorde for a late lunch on Thursday — and had my first Croque Monsieur of this trip.
Winners of the Annual Members Christmas Giveaway
"Champagne Dreams Webinar"
with World-Class Expert Cynthia Coutu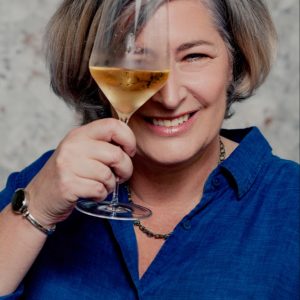 Two Annual Members have WON a 2-hour Webinar with sparkling wine specialist Cynthia Coutu of Delectabulles.
They are Chris Keiser of Collingwood Ontario and Kaoutsar Entifi of Burlington Ontario.
Congrats ladies, I will be contacting you shortly to help you redeem your gift voucher for this webinar which you can join LIVE most Sundays or have the recording sent to you if you prefer.
READ more about Cynthia in a previous blog post I wrote a few years ago called Women+champagne, a Perfect Pairing.   Here is the LINK 
Love Reading About Christmas in Paris?
  CLICK HERE to read about My Top Ten Parisian Christmas Gifts
and
CLICK HERE for Three Things I would do at Christmas in Paris.
Brought to by WomanofaCertain AgeinParis.com 
Disclosure Policy:
Any products that I give away are personally purchased by me unless otherwise specified. I write all the content on my site unless otherwise specified. And I respect the privacy of my subscribers and do not share their information with any other party or organization.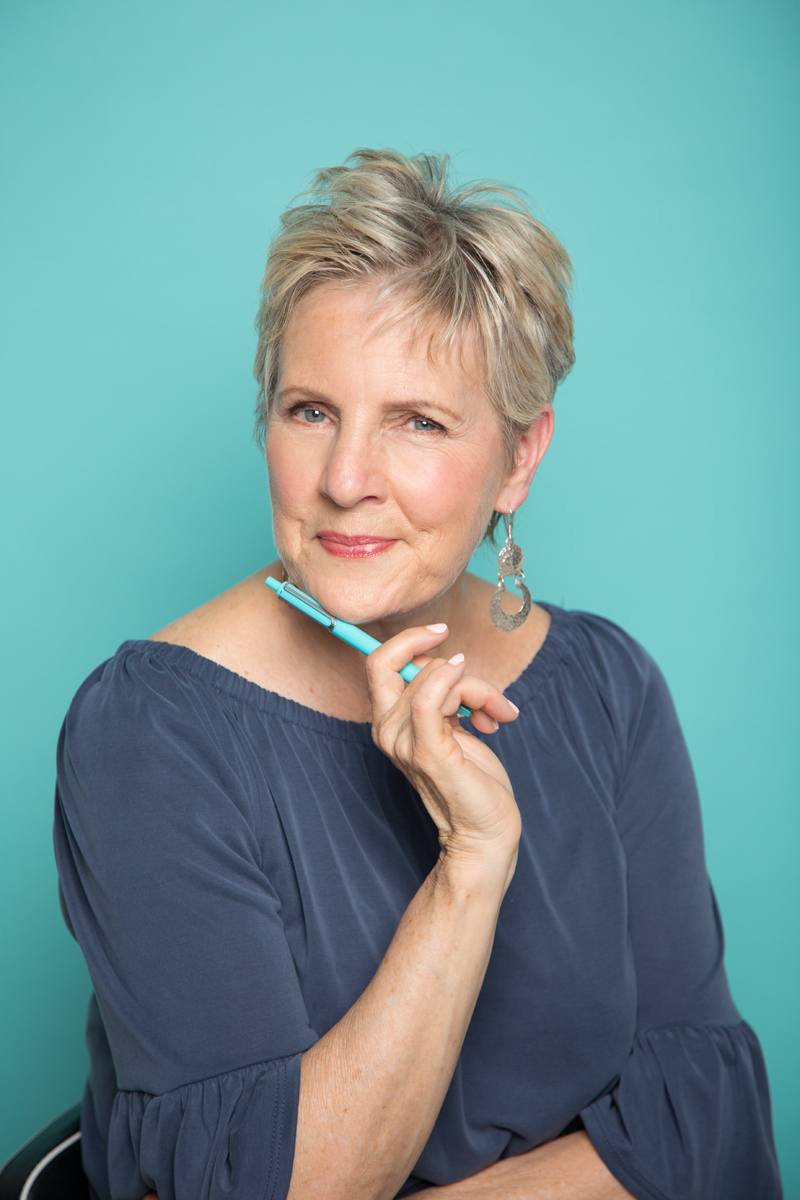 Diana Bishop the founder of The Success Story Program and A Woman of a Certain Age in Paris as well as a well-known correspondent with over 25 years working for CTV, CBC News, and NBC News. She loves travel, writing, and all things Parisienne.