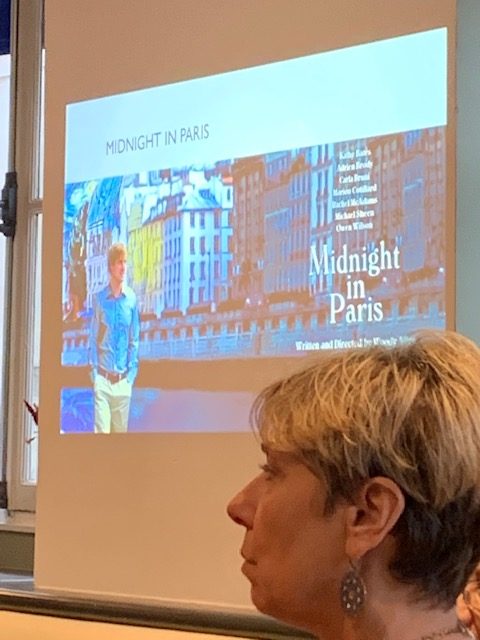 Woody Allen has been in Paris recently to shoot his 50th movie.
They love Woody in Paris so he likes it there.
Do you remember the movie Midnight in Paris?
The Academy Award-winning film (2011) by the American filmmaker and actor centers around a screenwriter and budding novelist (played by actor Owen Wilson) who travels back in time each night at midnight to Paris in the 1920s.

There he finds himself mingling with Zelda and Scott Fitzgerald, Cole Porter, Gertrude Stein, Pablo Picasso, and Ernest Hemingway.
The scene in the film when Owen Wilson meets Hemingway (played by Corey Stoll) takes place at a restaurant called Le Polidor. 
I discovered this is a real restaurant in Paris and decided I had to go there.
Le Polidor Restuarant in Paris
Alison Browne  (www.dreameratheart.org, who did an interview with me last fall about Housesitting in France, joined me.
Of course with COVID still rampant, patrons were fewer than usual but we soaked in the ambience that so many before us have done…
Iconic figures like Victor Hugo (he was fond of omelettes), Arthur Rimbaud, Andre Gide, James Joyce, Henry Miller and yes, in fact, Hemingway all frequented this charming bistro on the corner of Monsieur Le Prince in the 6th.  I couldn't quite get over the amazement of sharing the same room with all of these ghosts but forgot about it as I tucked into lunch.
The French Love Woody Allen
Coincidentally, a little while later, Alison and I were invited to an English-speaking "salon"  event at Café de la Mairie in the fashionable Marais district where the subject was the controversial career of the director of Midnight in Paris, and scores of other films, which brings me back to the subject of Woody Allen.
Our speaker was the knowledgeable TV film critic, Lisa Nesselson, who also writes from Paris regularly for Variety magazine and numerous others.
As you may be aware, Woody Allen's reputation was tarnished in the early '90s when he was accused of sexually molesting his 7-year-old adopted daughter from his marriage to Mia Farrow.
While Woody was never charged, and no one else ever came forward with similar claims, it definitely was a turning point in Woody Allen's career.
The accusations were further deepened by his 1997 marriage to Farrow's adopted daughter Soon-Yi, 35 years his junior, as well as his penchant for starring young women in his films. (Think Mariel Hemingway (Hemingway's grandaughter as it turns out) in Manhattan, who at 17, was dating the 42-year-old Woody Allen character.)
As a result, North American distributors turned away from his movies,  along with his audience in that part of the world.
Not so, however, in France, as Lisa Nesselson pointed out.
Despite everything, Woody continues to make almost a new English language film every year, enjoying successful foreign distribution largely because of the French who are enamoured with this "auteur" of the cinema.
Lisa gave numerous examples, such as the director's Café Society which was chosen to open the Cannes festival in 2016.
Release Me In Time For the Show!
Lisa's best Woody Allen story though was about herself.
She had gone to the festival in 2019 to screen Woody's "A Rainy Day in New York". 
However, due to a medical condition, she found herself unexpectedly in a hospital emergency room.
Fortunately, the issue was resolved but the doctors were not winning any races releasing her from their care.
That is until they heard that she had a ticket for the premiere of Woody's new movie.
"They moved heaven and earth to get me out the door in time," Lisa recalls.

Lisa believes that Woody Allen is still one of the most important directors of the 20th century and she challenged our views — was Woody Allen railroaded by public opinion? — and why have foreign audiences like the French not been deterred in their affection for him?
Is it a difference in social and moral values?  Does talent override personal life choices?
There was much lively conversation among us and no real consensus.
I only wish there had been some French-speaking participants to hear their side of things.
Anyway, this is just another thing that I love about Paris, getting into these interesting discussions is just part of daily life.
Love to hear your views and what you think.
Please share your comments BELOW!
Paris Realestate diva Adrian Leeds is the brainchild behind organizing these regular "salons", called Meet-Up at Aprés-Midi.
Look up under Events on her website by clicking HERE!
If you are comfortable watching a Woody Allen flick and have not seen this one, make sure to find it.
It's a gem. Worth watching more than once.
Click HERE to see the Hemingway Clip from the film.
Have You Missed My Other Paris Adventures?
Catch up on my blogs by CLICKING HERE!
Enjoy!
Disclosure Policy:  This site uses affiliate links that may generate small commissions based on clicks and purchases in order to support the costs of running this site.  Any products that I give away are personally purchased by me unless otherwise specified. I write all the content on my site unless otherwise specified. And I respect the privacy of my subscribers and do not share their information with any other party or organization.
Brought to you by www.WomanofaCertainAgeinParis.com and www.SuccessStoryProgram.com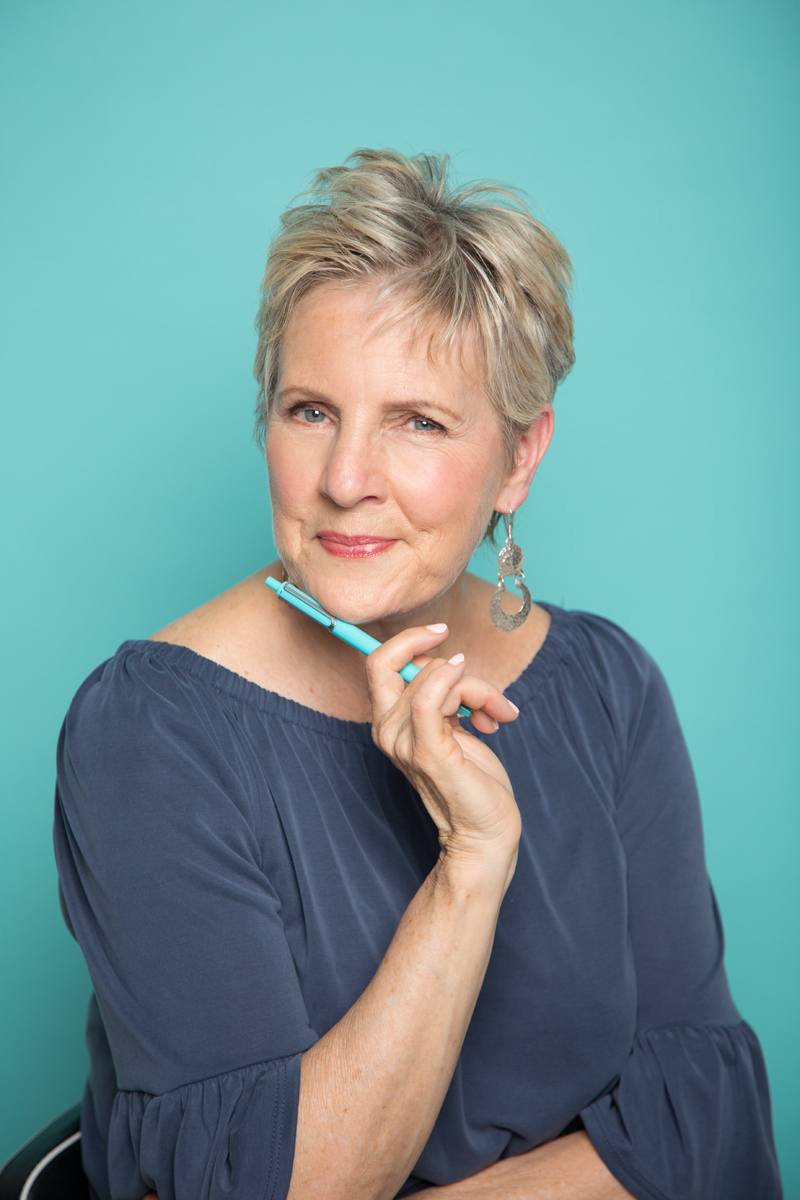 Diana Bishop the founder of The Success Story Program and A Woman of a Certain Age in Paris as well as a well-known correspondent with over 25 years working for CTV, CBC News, and NBC News. She loves travel, writing, and all things Parisienne.