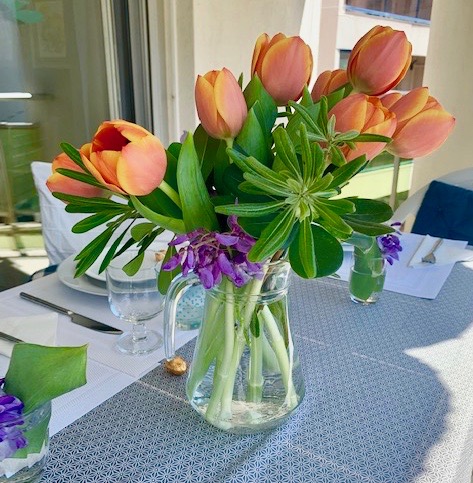 I do enjoy going out for dinner, but not as much as I enjoy a long lunch — especially Sunday Lunch!
In France, as in many parts of Europe, Sunday lunch is a sacred time with family and an opportunity to cook up some favourite dishes to enjoy late into the afternoon.
So, while in Cannes this spring, I asked my French friend Astrid if she would prepare a typical French lunch for us, and graciously she agreed.
It started the day before with a rather frantic visit to Le Marché Forville, the well-known local market where we tore around picking up the ingredients for the five-course lunch.
Our Menu
Sautéed spinach and cheese drizzled with honey
Twice cooked lamb
with
Swiss Chard
Baby Turnips
Small Potatoes
Green salad with a light vinaigrette
Fresh strawberries
Three Cheese plate
Café
Chocolates
On Sunday morning, Astrid arrived around  11 am to take over the kitchen, and thus began a whirlwind of activity.
It was a simple meal but with lots of pieces and parts to organize.
With the deft expertise of a practiced home chef, Astrid readied two cuts of lamb, tenderloin, and chops, seasoned with fresh herbs, before they were boiled and then sautéed.
The chard, and the turnips, which were cut up in quarters, were put into various pots to boil.
The appetizer plate was assembled.
Indeed this was a crowd-pleaser that I would make again.
Madame est servie!

(Dinner is served or lunch in this case)
Astrid's husband, Jean-Yves, joined us as we sat down at a table on the balcony.
It was fortunately one of those sunny days on the Riviera when the blue sky takes your breath away.
Jean-Yves was in charge of libations which included a rosé from Provence and then a bottle of champagne chilled to perfection.  (Nope, don't remember their names!)
*Note some of the photos were taken by my Travelmate BFF Shardie Stevenson who was the sous-chef for this meal.
I was too busy eating!
My sincere thanks to Astrid and Jean-Yves for this wonderful day.
I miss you so much! (Vous me manquez beaucoup!) 
SO–is Sunday lunch a thing at your house? And what dishes do you normally prepare?
Please comment below.  Your comment might win you a free book — see further down!
My Second 2022 Giveaway Draw For Annual Members
If you are an annual member of my subscription series WOMEN OF GLOBAL INTEREST, you are eligible 4 times a year for a special Giveaway Draw!
The First Draw was for a private session for an online Bra Fitting.
(By Kathryn (Kate) Kemp-Griffing, author of the informative and witty book, Paris Undressed.)
*Click here to see that Blog Post
Now, for my Second Giveaway Draw —- created exclusively for Woman of A Certain Age in Paris, 
a Paris-themed Tote Bag handcrafted by Hope Designs Ltd.

And I am giving away TWO of them, one with gray trim and the other with black.
The Paris Tote Bag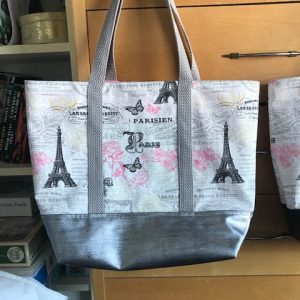 As you may know, the tote is currently a fashion item in Paris.
Parisians carry a small handbag plus a tote for shopping.
My Giveaway Totes are beautifully crafted from high-quality cotton fabric.
They are fully lined with a vinyl bottom, matching durable straps and two side pockets.
Are you an Annual Member of my 2022 Women of Global Interest?
You are already qualified for this draw and just need to wait for the results!
I will announce the winner in the next blog post.
Bonne Chance!
Not an ANNUAL Member yet! 
Become a Member of My Exclusive Community of Women
Around the World Making the Most of this Exciting Chapter of Our Lives.
An Annual Subscription includes Live and Recorded Interviews
with the most remarkable women (of a certain age) around the globe,
along with special offers, travel connections with other members,
and 4 Giveaway Draws annually

for only 135.00 CAD/106.00 USD).
These fees help in part to pay for this blog,
the website, the gifts and giveaways,
and
the production of the global interview series as well as the packaged recordings.
You will not find anything like it anywhere else!
Thank you so much for your support!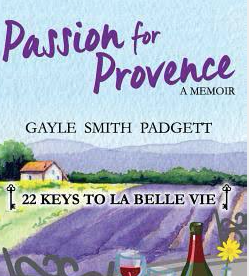 Before You Go!
Don't Forget To Leave a Comment!
Your Comments Will Be Rewarded!
A Gift of Spring and Summer French Memoir Reading
To encourage more comments on my blogs this summer,
I am rewarding one reader every month who comments on my blogs.
Where Do You Leave a Comment?
At the bottom of this blog, CLICK ON THE LINKS where it says,
Leave a Reply, or Read The Comments and then leave a reply.

You will then be eligible for this June monthly draw —
and the gift will be a choice of any book on my Paris BOOK CLUB page.
CLICK HERE TO SEE THE BOOKS to choose from.
I will also announce the winner of the Book Draw in the next blog!
So, take a moment and please comment.
We all love to read them and remember we are a community so Share!
Brought to you by www.womanofacertainageinparis.com
Disclosure Policy: This site uses affiliate links that may generate small commissions based on clicks and purchases. Any products that I giveaway are personally purchased by me unless otherwise specified. I write all content on my site unless otherwise specified. And I respect my subscribers' privacy and do not share their information with any other party or organization.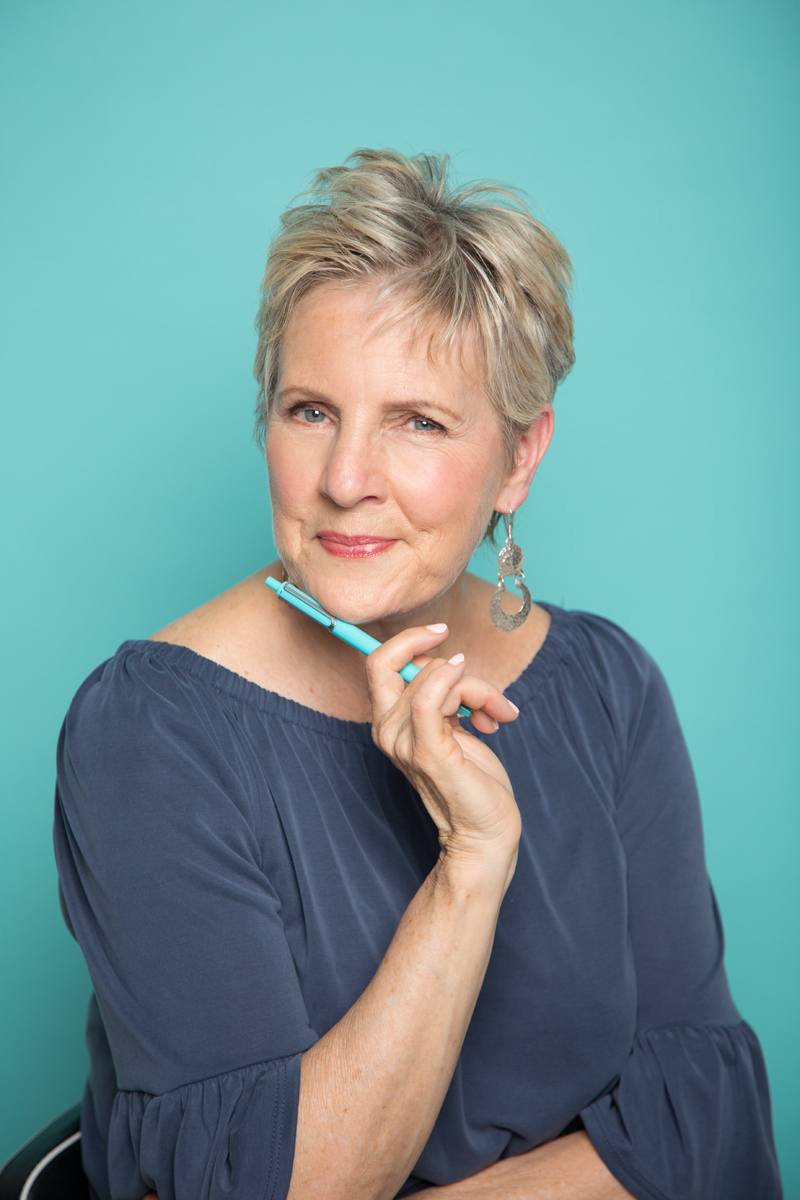 Diana Bishop the founder of The Success Story Program and A Woman of a Certain Age in Paris as well as a well-known correspondent with over 25 years working for CTV, CBC News, and NBC News. She loves travel, writing, and all things Parisienne.