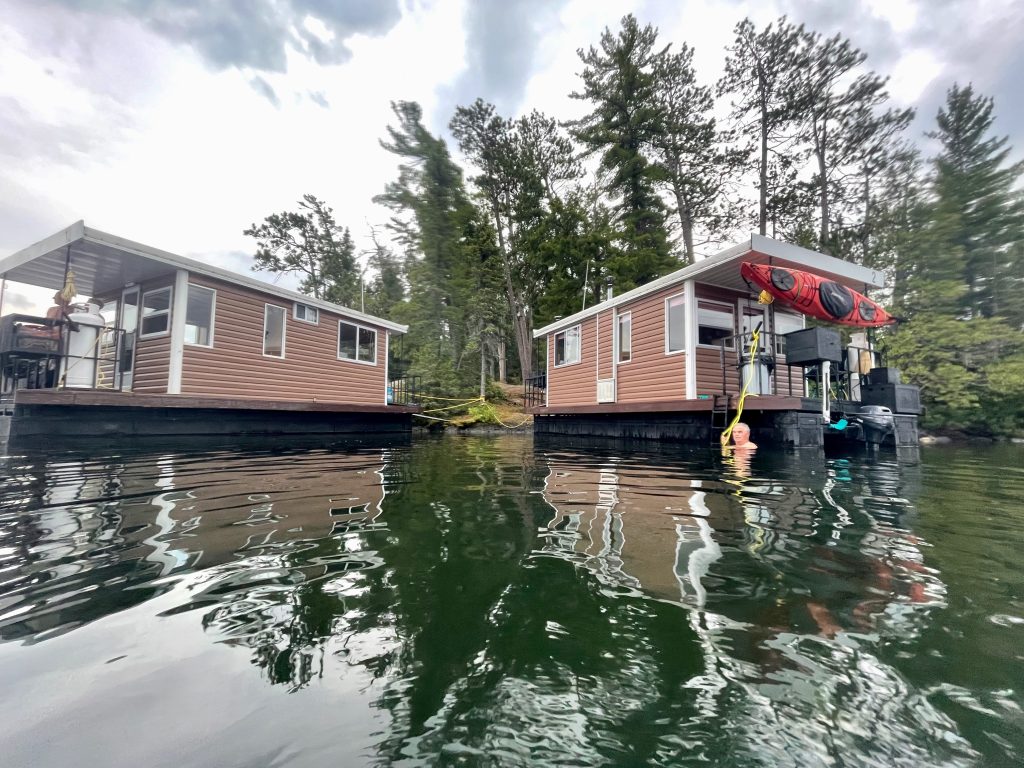 Hey, this is NOT Paris was my first thought as I woke up one morning this summer.
I was sticky from the humidity, rocking slightly to the ebb and flow of the water beneath, listening to a distant call of the loon, and wondering where I was!
As many of you know about me, my idea of an adventure is getting on a plane to Paris as often as I can, and in fact, I have been twice in the last nine months for a month at a time.
So, when good friends suggested that this summer I  might want to explore my own country, by spending a week on a houseboat, I was intrigued if a little wary.
Less than 10 percent of Canadians venture further than the 250-kilometre | 150-mile strip north of the US border, which accounts for a mere fraction of my homeland, the second largest country in the world.
I have also never been on a camping holiday, cooked over a campfire or slept in a tent. Never.
So you see, this presented a challenge to be tackled at least once in my lifetime.
I dare ya, said that little voice in my head.
My Houseboat Holiday
A huge part of spending a week on a houseboat is the prep.
After weeks of making lists and purchases, we headed out, our car fully loaded with clothing, bedding, pillows, towels, toiletries, first aid kit, lanterns, toilet paper, water, food, and plenty of food as there would be no grocery stores to stop in for that quart of milk we forgot. (We were disappointed that our fun snacks were left behind by mistake, stuff we never eat normally like potato chips and a large jar of salted mixed nuts, along with a case of French Perrier water (oh sob!))
We arrived at Lake Temagami, almost 7 hours from Toronto in Northern Ontario to light rain.
Hmmm…
As soon as we were able we were off.  Mon amour took the wheel, and I unpacked as we followed our friends to the first location.
Inside Our Houseboat
Neither spacious nor luxurious our houseboat (really just a shed on pontoons) reminded me a little of a Parisian "chambre de bonne."

"Une chambre de bonne" is a tiny tiny room at roof level that served as a bedroom for servants of former French households, reconfigured into cheap apartments.
Similarly, squeezed into about 100 square feet, our houseboat had two tables with bench seating,  one of which collapsed into a double bed; a stovetop, fridge and counter, and another bench with cushions on which we would have been able to sit if we had more room. Instead, we needed it to stack all our stuff.
The bathroom was minuscule with only a toilet. There was no running water, or sink even in the kitchen.
On our first night, we arrived at a location unsheltered from the elements.  The wind picked up and for the next eight hours straight, the metal pontoons of our two houseboats, moored side by side, crashed, and I mean crashed against the rocks.
BANG! BANG! BANG!
All night long.
Little sleep that night and yet mon amour and I erupted into fits of laughter — what had we got ourselves into?

The next morning all was forgiven as the lake was calm and the sun came out — for a little while.
Did I mention the mosquitoes?
There were ferocious.
Or the fact that our new two-seat kayak got a hole in it, on our first outing, and the patch kit did not hold up.  Grrrr.
All of the inconveniences aside, I could not have been more in awe of this part of the world.
The views were breathtaking and vast, stretching out in all directions and appearing to have no limits.
There are ribbons of endless shoreline, where the tall white pines grow out of the rock right to the water's edge.
Few cottages blight the landscape as most are respectfully hidden behind the trees.
Nothing marred the tranquillity or peacefulness of the place.
It was a lesson in stillness — as the only sounds were breeses whistling through the trees and the occasional forlorn call of the loon.
Along with our somewhat successful attempts to call out to them!
We travelled to three locations that week, each one was more beautiful than the last.
The weather was hot, then cold, then rainy but that last day was pure magic.
By that time, mon amour and I had a system worked out moving about in a limited space, for washing up the dishes and taking regular baths in the lake despite the frigid waters!
We had long since forgotten to miss WIFI or being connected to the outside world.
Ok, so we had not become converts to house boating by any means but were appreciative of this extraordinary experience.
We felt blessed to live and know a little better about our beautiful country.
I want to thank our hosts and friends Rachel and Don May who were our companions and guides.
Don is a gifted raconteur who has spent many summers in the area.
It was a highlight when he seated himself on a rock and began filling us in on the local indigenous history. (This was their sixth year renting a houseboat!)
Win a Book from my Book Club List!
Comment Below
So Welcome Back Everyone!
What did YOU do on your summer vacation this year?

Love to hear your comments …
I have a book to Giveaway this month
to one of you who comments below!
SO, Please do so where it says
"Leave a Reply!"
Brought to you by www.womanofacertainageinparis.com
Disclosure Policy: This site uses affiliate links that may generate small commissions based on clicks and purchases. Any products that I giveaway are personally purchased by me unless otherwise specified. I take all the photographs and write all content on my site unless otherwise specified. And I respect my subscribers' privacy and do not share their information with any other party or organization.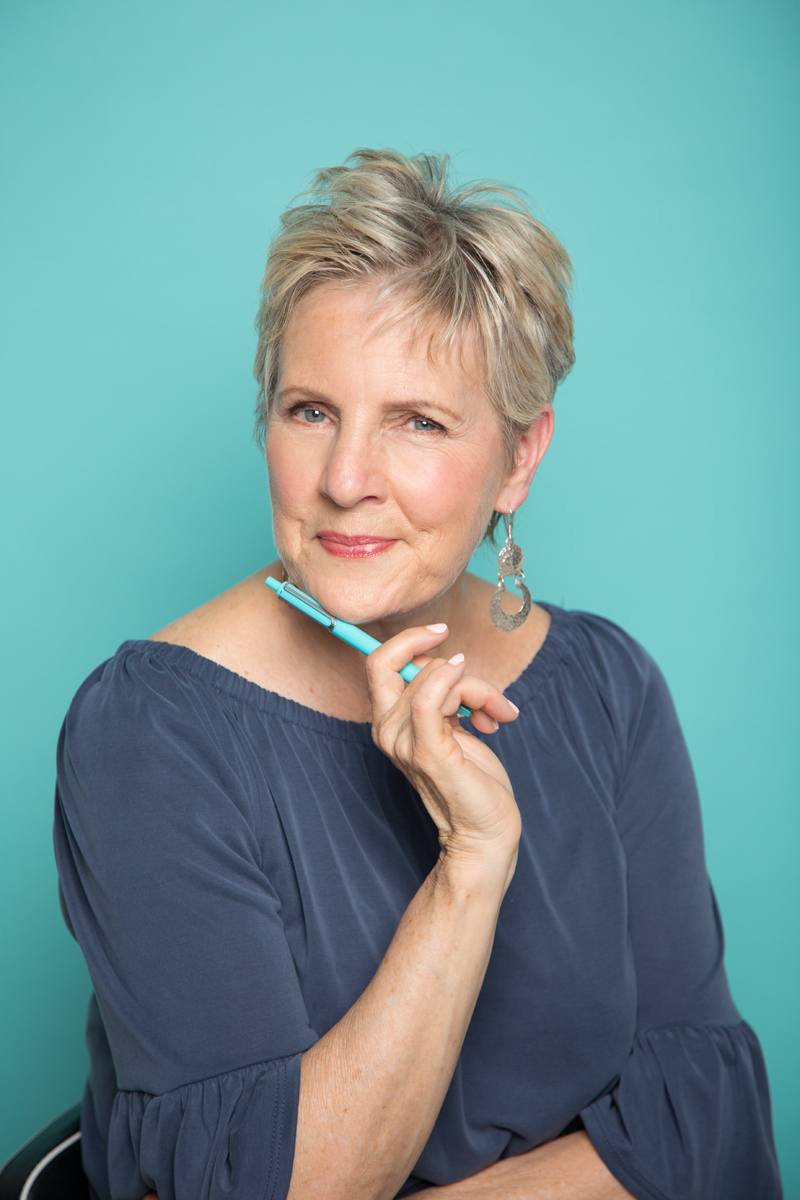 Diana Bishop the founder of The Success Story Program and A Woman of a Certain Age in Paris as well as a well-known correspondent with over 25 years working for CTV, CBC News, and NBC News. She loves travel, writing, and all things Parisienne.