Swimwear for the Mature Woman!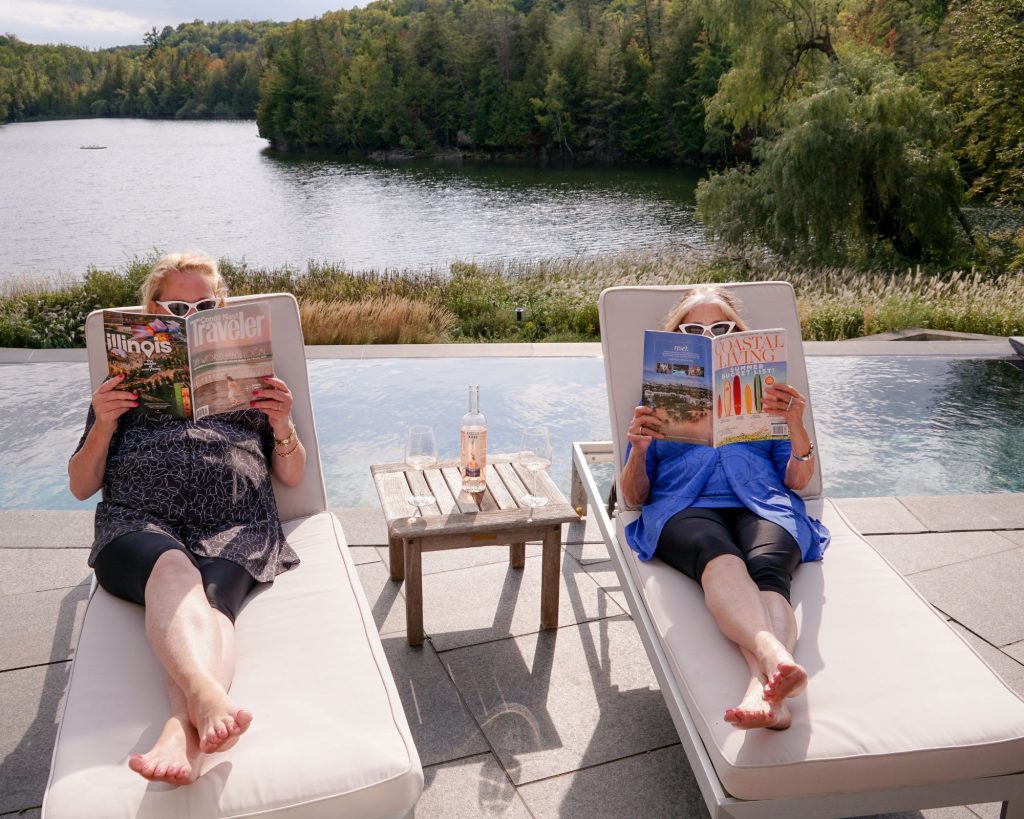 "It's about time that women of all ages, stages, sizes and shapes

have the opportunity to feel great about themselves in their swimwear."
For those of you planning a winter vacation somewhere warm,  I have to tell you about Bathing Boomers — a line of swimwear for "mature women", or as I like to call us, women of a certain age.
But first I have to tell you about the two remarkable women behind this business, Velvet Haney and Rachel Manley.
If you have watched Netflix's Grace and Frankie, starring real-life friends Lily Tomlin and Jane Fonda, you might see some similarities.
I met Velvet and Rachel some years ago before all of this happened.
I had just published a memoir and was asked to be a guest at their book club, an experience I will never forget.
I was the least accomplished person in the room.
Bathing Boomer Founders
Velvet Haney is a former model, TV Host, and author of a remarkable graphic memoir called The Mousehouse Years.
Rachel Manley is the daughter of a former Jamaican Prime Minister, and winner of the Governor General's Award for her memoir, Drumblair, Memoirs of A Jamaican Childhood.
The idea of starting a swimwear line for mature women was the last thing on their minds.
However, the two are good friends and sometime later as another summer approached and another year had passed, they lamented about appearing in a bathing suit.
I get it! My bikini days are long over, but like most of my friends, even slipping into a one-piece is not my finest hour.
I did so once this summer, on the houseboat as you may remember, and only because I needed a bath and there was nowhere else to go except into the lake!
So Velvet and Rachel started thinking about and designing what would offer them extra coverage, be comfortable and also attractive for swimming and lounging around in the sun.
They soon discovered a market gap and realized they might be onto something.
Being accidental entrepreneurs, it was fortuitous that Velvet's husband is Trivial Pursuit co-creator John Haney who helped out on the business side of the start-up as treasurer.
Now BathingBoomers.com is online and growing in popularity with three main products, the Swim Dress, Shirt and Leggings plus a few accessories as they continue to expand.
Thank you Bathing Boomers!
They very kindly sent me their Blue Paisley Swim Shirt to try out for myself.
I was planning to take it away with me on a 10-day vacation to St. Lucia this month but this got cancelled.
So I got creative.
I love the fit I got with the stretchy lightweight material fit.  The adjustable sides make it easy to shorten or lengthen as needed.
The shirt has bra cups (removable) which I also liked to keep in place parts of me that actually are heading south.
And since that will keep happening in the years ahead, what a great solution for swimwear!
What Velvet and Rachel Have T0 Say!
I asked Velvet and Rachel to tell me what they liked most about their creations.  Here is what they told me:
Velvet wrote about renting a villa
with friends in Lake Como.
"I swam across the lake and got out at the Villa d' Este and was able to have lunch on their elegant patio in my swimwear! That's what I love about our bathing suits – they're quick-drying and so
comfortable to wear for any occasion!"
From Rachel:
"(Before in a swimsuit) I would ease myself into the sea escaping from a towel and wonder how to retrieve that towel or some cover-up on coming back out. Then along came my Boomer suit, and now my "flabbies" and floppies are safely tucked in and concealed, and feeling like fifteen again I do a gentle little happy run into the sea knowing as I float or crawl I don't have to worry about coming out with a clinging swimsuit!

Isn't it wonderful that life is still good!"
*Note: I do not derive any commissions from promoting BathingBoomers.com
but I do endorse this product and hope you will like it as much as I do!
*Also all photographs except the ones of me are courtesy of BathingBoomers.com
The WOMEN OF PARIS Step Into The Spotlight
With Heidi Evans
Tuesday, December 6th at 12:30 pm
With a degree in English Literature, Heidi Evans came to Paris from the UK to learn French and fell in love with the city, along with its relatively unheralded history of the women who shaped its literary, artistic, and theatrical arenas.
Frustrated with the predominantly male narrative in these areas, in 2016, Heidi started the very first Women of Paris Tours devoted entirely to its heroines from Mata Hari to Edith Piaff, from Simone de Beauvoir to Sylvia Beach, from Colette to Natalie Clifford Barney.
Join me as we tap into this woman's knowledge and passion as she explores the lives, loves and struggles (one writer had to pen under a male name!) of the women of Paris.
Note Heidi's tours stop at a few of the neighbourhood's pastry and chocolate shops!
Because, well because it's Paris!
Please Join Us. If you are an ANNUAL Member, you are already registered.
Disclosure Policy: This site uses affiliate links for books that may generate small commissions based on clicks and purchases. Any products that I giveaway are personally purchased by me unless otherwise specified.  The photographs in this blog were supplied by BathingBoomers.com except for the ones of myself.  I respect my subscribers' privacy and do not share their information with any other party or organization.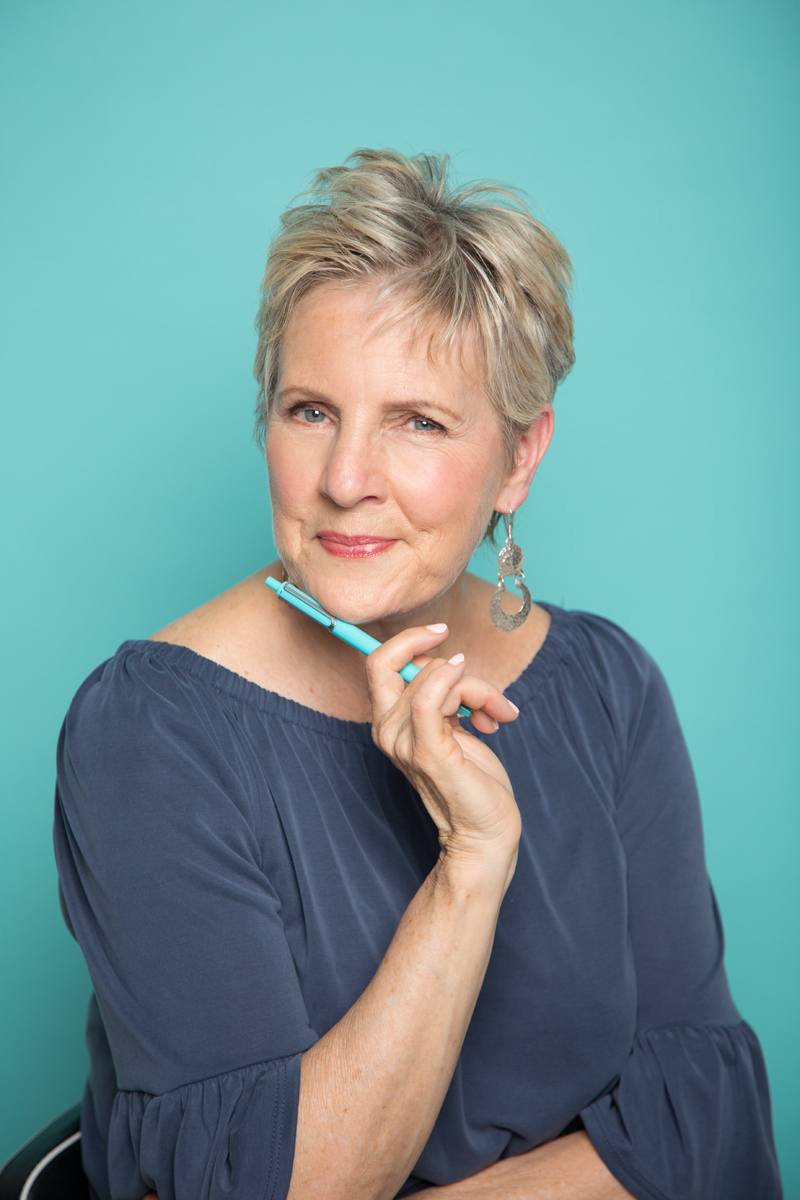 Diana Bishop the founder of The Success Story Program and A Woman of a Certain Age in Paris as well as a well-known correspondent with over 25 years working for CTV, CBC News, and NBC News. She loves travel, writing, and all things Parisienne.