C'est La Vie by Suzy Gershman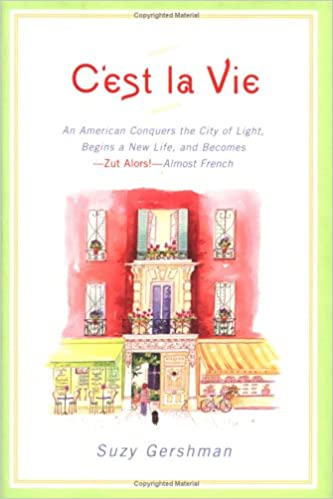 Suzy Gershman's journey just grabs you.
Suzy is well known for authoring her around-the-world "Born To Shop" guidebooks. In her memoir, she moves to Paris hoping to revive herself from the grief of losing her husband.  With all the trials and tribulations Suzy experiences and there are plenty of them, you wonder how she maintained her enthusiasm, but sleeping with a French count may have helped!
Oh yes, this memoir is so yummy that I hoped Suzy would churn out more books about her life in France, but sadly she passed away in 2012.