Damson Skies and Dragonflies: A Journey Through The Seasons In The French Countryside By Lindy Viandier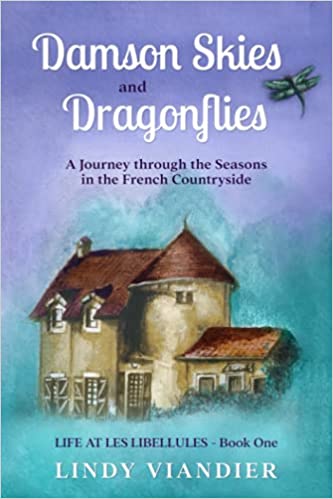 If you have ever dreamed of living in the French countryside, while fixing up a dilapidated 300-year-old house (or just reading about someone who is!) this is the memoir for you.  Lindy and her husband live in Paris but race to their country home every chance they get. And what makes this story stand out is the richness of the description about the house, the wildlife, the neighbours and the seasons.  It is in reminding herself of a dear friend who is blind that Lindy designs her memoir to feel like you can see and feel what she is describing. It will make you want to drop in for a visit.
You will also love Lindy's recipes.  Her boeuf bourguignon, yum!
And oh, if you are a cat person, you will be in heaven!