Dinner Chez Moi by Elizabeth Bard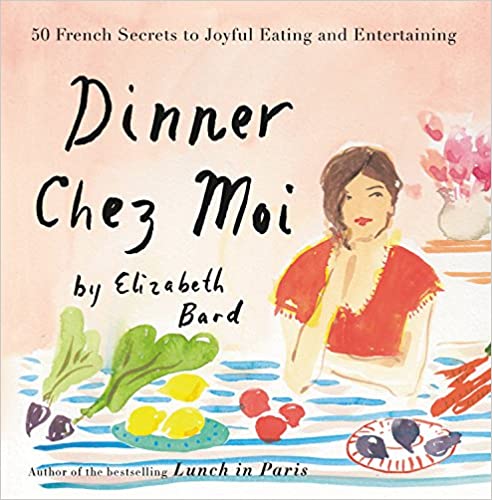 If you have ever wondered how the French really eat, look no further than Dinner Chez Moi.  Following up on her last book, Picnic in Provence, Elizabeth has now gathered a treasure trove of culinary information that has radically changed her own eating habits for the better.
She realized that what most Americans call "dieting" — smaller portions, no snacking, a preference for seasonal fruits and vegetables, and limited sugar — the French simply call "eating."
More lovely recipes accompany Elizabeth's next tantalizing journey.