Do Not Go Gentle, Go To Paris by Gail Thorell Schilling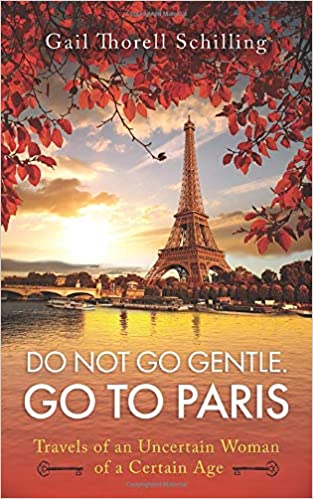 The perfect memoir for women of a certain age. Rattled by fears that she is losing her keys, her looks, her job, and her sweetheart, Gail, 62, rashly announces that she will go to Paris, a dream postponed for 40 years.
So begins her solo journey through France, living like a student as her budget often dictates, but always finding a silver lining in the choices she makes. You will find yourself wondering how you would fare on such a trip and cheer Gail along with her optimistic, infinitely curious nature as she rebuilds her self-confidence and gets comfortable with how to age in her own way.
A great read!