Dreaming in French Edited by Alice Kaplan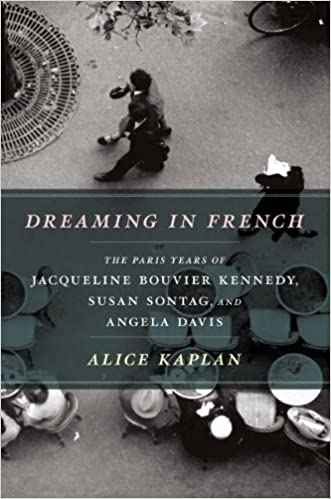 The Paris Years of Jacqueline Bouvier Kennedy, Susan Sontag, and Angela Davis
I couldn't resist adding this book where these three extraordinary iconic American women share their first impressions of Paris.
A year in Paris . . . since World War II, countless American students were lured by that vision—and been transformed by their sojourn in the City of Light. Dreaming in French tells three stories of that experience, and how it changed the lives of Jackie, Susan, and Angela, key figures in American cultural, intellectual, and political life.
When they embarked for France, they were young, little-known, uncertain about their future, and drawn to the culture, sophistication, and drama that only Paris could offer.