Paris Times Eight by Deirdre Kelly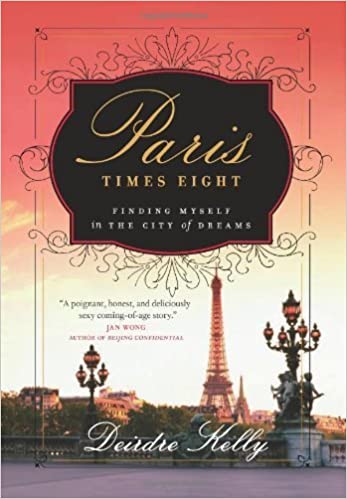 Deirdre Kelly has been a respected dance critic and fashion reporter writing for Vogue, Elle, Marie Claire, and Canadian national newspaper The Globe and Mail. She writes eloquently about the eight visits that she has made to Paris starting out as a starry-eyed nanny or "au pair" when she was just nineteen.
I was riveted by her surprising encounter with ballet legend Rudolph Nureyev, and her raw dissection of the Paris fashion scene where she crashes an exclusive fashion show. This is a book where Deidre expertly balances the fantasy of Paris with the unreal expectations we sometimes place on this city.
It reads like a dream and feels as decadent as creme brûlée.