Passion For Provence by Gayle Smith Padgett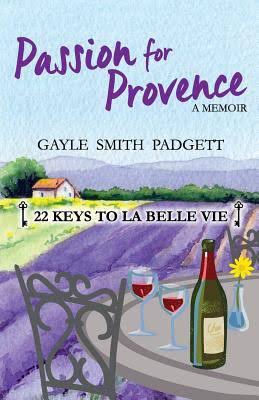 While reading this memoir, I felt like Gayle and her husband Ralph had become my new friends.  Rather like I did when I read Peter Mayle's books about living in Provence.
This American couple are just so real and down to earth, and we can certainly relate when they fall hard for France, bit by bit, year by year, renting here and there, and loving every minute of it.
You will love it too as Gayle decides Provence is the perfect retirement location for herself and hubby, as they also galavant into villages and towns, sampling wine and Provencal cuisine.
It will make your heart sing.
Gayle and Ralph— I am on my way over for an apero!