Waking Up In Paris by Sonia Choquette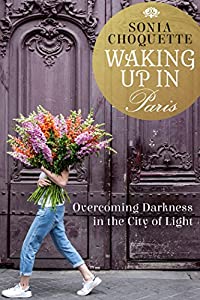 If you are going to start over somewhere new…why not do it in Paris?
You may know Sonia as a spiritual teacher and intuitive guide. She begins her memoir devastated by the unexpected end of her decades-long marriage and decides to relocate to Paris, the scene of many happy memories from her life as a student and young mother.
Arriving in the aftermath of the Charlie Hebdo massacre, she found Paris as traumatized by this unforeseen event as she had been by her divorce. Together, over the following years, she and the city she loves begin a journey of healing that involves deep soul-searching and acceptance of a new, sometimes uncomfortable, reality.