Virtual Adventures Club Interview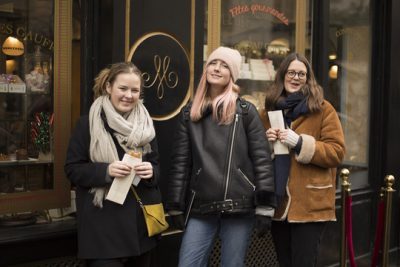 Shining A Spotlight on the WOMEN OF PARIS!
Broadcast Date:
November 2022 (Date TBA)
With Heidi Evans 
With a degree in English Literature, Heidi Evans came to Paris from the UK to learn French,  fell in love with the city, along with the relatively unheralded history of the women who shaped its literary, artistic, and theatrical arenas.
In fact, frustrated with the predominantly male narrative in these areas, in 2016, Heidi started the very first Women of Paris Tours devoted entirely to its heroines from Mata Hari to Edith Piaf, from Simone de Beauvoir to Sylvia Beach, from Colette to Natalie Clifford Barney.
Join me as we tap into this woman's knowledge and passion as she explores the lives, loves and struggles (one writer had to pen under a male name!) of the women of Paris.
Note Heidi's tours stop at a few of their neighbourhood's tantalizing pastry and chocolate shops!
Just because, well because it's Paris!