Join this community of Women of a Certain Age who want to explore the magic of Paris while embracing this chapter of our lives!
Bonus HOLIDAY Gift!
If you subscribe in December I will send you a bonus gift!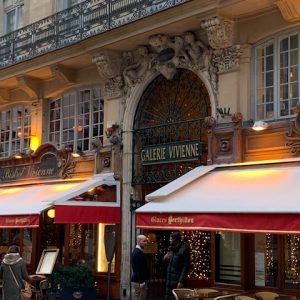 Paris's Covered Passages go back to the 1800s before paved streets and sewers. Where did people, especially the wealthy, go to do their shopping and dine? To…
Read More
 The time of our lives is now.
If you've ever dreamed of kicking off your day-to-day grind,  jetting off, or simply tapping into what you want to know about new and exciting lands - then what are you waiting for? This site is for you! I'll help you discover that seeing and experiencing the best of the world is far easier, fun and more stylish than you ever thought.