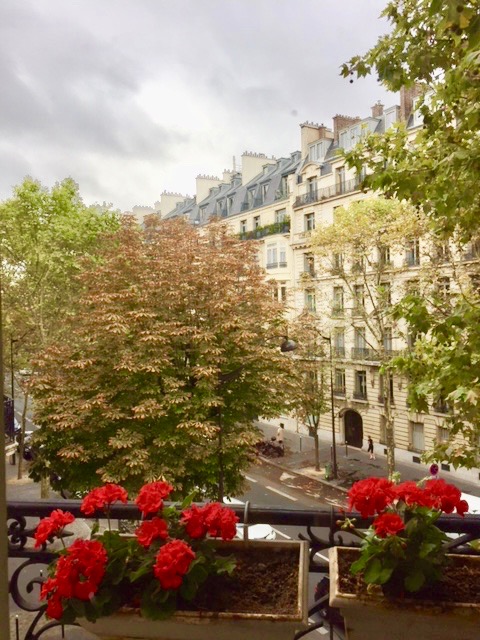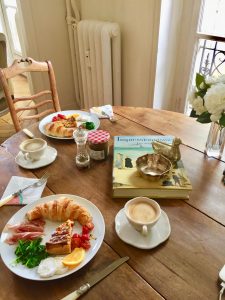 Over the years I've tried different forms of accommodation on my visits to Paris,  everything from staying in boutique hotels to living with a host, or host family to keep up my French.
My preference, however, is renting an apartment, especially for a longer stay. My most recent accommodation has been a huge success.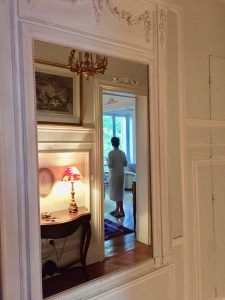 It is a spacious pied-à-terre and that is saying something because apartments in Paris are notoriously small, in the 17th arrondissement, which is located on the Right Bank in the northwestern part of Paris, also known as Plateau Monceau.
It's a neighbourhood often overlooked because of its lack of the big tourist attractions, which of course is why I like it. No crowds and no tourists!
Primarily a residential area, I just loved that right around the corner and down the tree-lined streets of the four to seven-storey buildings, there are a variety of stylish cafés, and bistros buzzing with real French people. And mere steps away, I can also pick up my morning croissant and baguette still warm from the oven at the local bakery!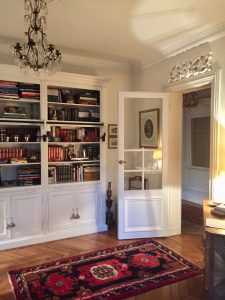 This lodging was built in 1879 in the Haussmann style that swept Paris in that era. Baron Haussmann was an architect and a french political figure who drastically renovated Paris. The apartment has two large bedrooms and a living room with oak chevron parquet flooring, 12 foot ceilings, a marble fireplace, traditional plaster crown moldings, floor to ceiling windows, and even a small balcony overlooking the leafy neighbourhood.
The owner, Régis, a stately gentleman (also of a certain age), rents his home for half the year while he and his family spend six months in Le Périgord, a region in the southwest part of the country.  "Home to the best black truffles in all of France!" Regis exclaims with obvious pride. Having a black truffle omelette with a glass of white wine is on my list of things to do!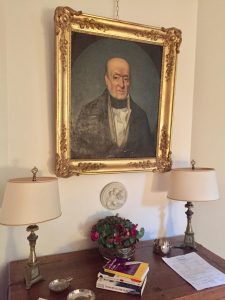 Régis comes from a distinguished French family as his ancestor's 19th century portrait portrays and with his love of books, art, oriental carpets and antiques, I felt right at home and never wanted to leave!
There are a number of sites where you can look for an apartment in Paris.  I have listed them below just as suggestions. I will derive no financial gain if you click on them or use their services.
Airbnb/Homeaway is the most prevalent. There are currently some 65,000 listings by the provider in Paris, which is raising some alarm bells in the French capital and has lead to rental caps in the busier areas. Another reason to avoid those areas.
If you want to use your French —
Check out my video on Facebook at
https://www.facebook.com/womanofacertainageinparis/?modal=admin_todo_tour
A la prochaine!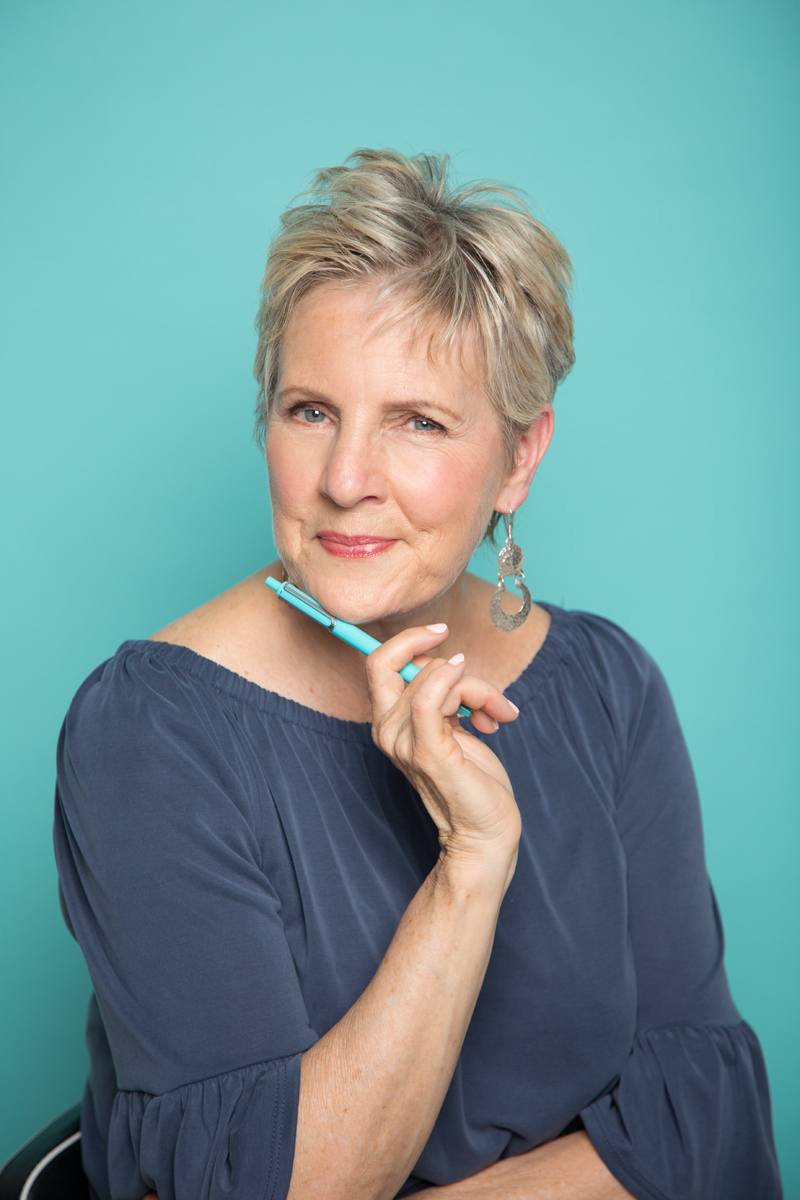 Diana Bishop the founder of The Success Story Program and A Woman of a Certain Age in Paris as well as a well-known correspondent with over 25 years working for CTV, CBC News, and NBC News. She loves travel, writing, and all things Parisienne.