A Letter From Paris by Louisa Deasey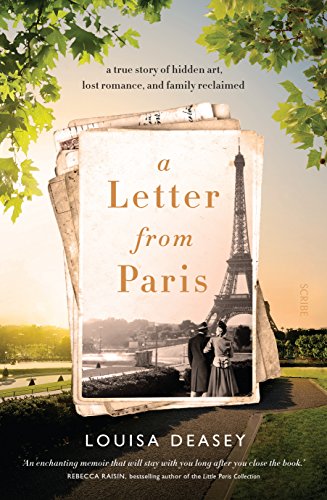 This is the true story of Louisa Deasey who receives a message from a French woman called Coralie, who has found a cachet of letters in an attic, written by Louisa's father.
Neither woman can imagine the events this will set in motion.
The letters, dated 1949, detail a passionate affair between Louisa's father, Denison, and Coralie's grandmother, Michelle, in post-war London. They spark Louisa to find out more about her father, who died when she was six.
What follows is a trail of discovery that leads Louisa to the libraries of Melbourne and the streets of London, to the cafes and restaurants of Paris and a poet's villa in the south of France.