If you enjoy reading about a place almost as much as being there, you will love my list of best-selling memoirs about Paris and France, all written by women.
I have personally selected and reviewed each of these books, and you will NOT find a more comprehensive list of memoirs and novels about France anywhere else!
Meet the Authors
As part of my new Virtual Adventures Club, I am hosting LIVE Webinars to interview these celebrated and accomplished authors!  Imagine hearing their stories up close and personal!
Their books are available in paperback or e-book simply by clicking the Title Links below!
*I do ask that if you are interested in buying these online that you do so with my links. I receive a small affiliate commission which helps pay in part for the administration costs of running this website. Thank you for supporting me.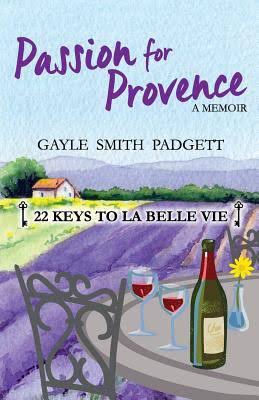 Passion For Provence by Gayle Smith Padgett
While reading this memoir, I felt like Gayle and her husband Ralph had become my new friends.  Rather like I did when I read Peter Mayle's books about living in Provence.
This American couple are just so real and down to earth, and we can certainly relate when they fall hard for France, bit by bit, year by year, renting here and there, and loving every minute of it.
You will love it too as Gayle decides Provence is the perfect retirement location for herself and hubby, as they also galavant into villages and towns, sampling wine and Provencal cuisine.
It will make your heart sing.
Gayle and Ralph— I am on my way over for an apero!