If you enjoy reading about a place almost as much as being there, you will love my list of best-selling memoirs about Paris and France, all written by women.
I have personally selected and reviewed each of these books, and you will NOT find a more comprehensive list of memoirs and novels about France anywhere else!
Meet the Authors
As part of my WOMEN OF GLOBAL INTEREST Series, I am hosting LIVE Webinars to interview these celebrated and accomplished authors!  Imagine hearing their stories up close and personal!
Their books are available in paperback or e-book simply by clicking the Title Links below!
*I do ask that if you are interested in buying these online that you do so with my links. I receive a small affiliate commission which helps pay in part for the administration costs of running this website. Thank you for supporting me.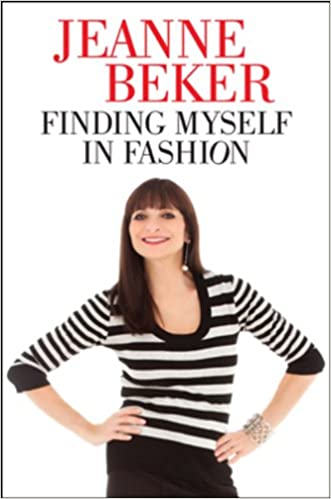 Finding Myself In Fashion
No one has done more to bring the exotic world of fashion and "haute couture" into the homes of everyday women than TV personality and fashion editor Jeanne Beker.
Jeanne is best known as host and producer of the internationally syndicated (130 countries) TV program "Fashion Television" (FT) which ran for 27 years.
From Toronto, New York, Paris, and Rome, Jeanne has interviewed and rubbed shoulders with the world's elite from top models such as Kate Moss and Naomi Campbell to designers from Valentino to Karl Lagerfeld, to celebrities from Beyonce to Madonna. They are all in this delightful memoir of a woman who started out in acting, and learning mime of all things, and then found herself with a front-row seat to the glamorous arena of high fashion.