My (Part-Time) Paris Life by Lisa Anselmo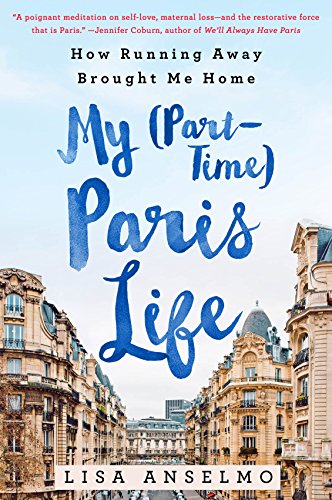 I have read and re-read this memoir because I could relate a little to the author's back and forth life crisscrossing the Atlantic between Paris and her home (in New York).
Like me, Lisa was trying to go to Paris as often as her bank account would allow, and for her, that was several times a year.
In this way, Lisa creates two lives, one where she worked as a creative director for a major U.S. magazine, and the other where she was free to discover herself and a renewed sense of purpose. Lisa then decides to buy an apartment in Paris, more or less a one-room abode in a lesser-known district while she continues to balance her bifurcated life.
That is when the fun really begins!