A Paris All Your Own – Best Selling Women Writers on the City of Light!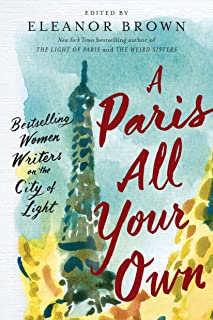 This book underlined for me the undeniable pull that Paris has on women. As I often say Paris is not just a place to visit, it's a feeling, a state of mind,  and for many women, it is a place that they often find themselves, or reconnect with themselves.  This is a collection of personal essays about Paris by some of the biggest names in women's fiction.
You will recognize many of them. New York Times–bestselling author Paula McLain (The Paris Wife) for instance. You will be inspired by their candor and find yourself comparing notes about your experience with Paris! I certainly did and gobbled up every word.